Clarity. Simplicity. Results.
Let's cut out all the noise and focus on what really works.
Signature process:
Starting with Clarity.
Dear Business Builder, welcome.
I'm Marko, Founder here at Markooo.
Let's not beat around the bush here.
You're on this website because you want to grow your business.
Not hear my life story.
If you are interested in that (and I'm flattered), here I will give you the short version.
Story:
I started Markooo a little over five years ago.
Before that, I was one of the Highest Paid and Top Rated freelance web designer and marketer on UpWork.
Over the years, working with a lot of clients, one thing became apparent to me.
A pretty website or even a highly functional one won't make you any money.
I wanted to know exactly what is truly important, so I've devoted my time to learn the ins and outs of User Research, Funnel Optimization, Web Design, Conversion Optimization, and Copywriting.
Implementing that knowledge has helped me to continue making a more meaningful impact on other businesses by understanding how people are drawn to clarity and away from confusion.
What Makes Markooo Different:
It's simple. While others focus on marketing, design, tricks, growth hacks, Markooo focuses to develop you a complete digital strategy to have long-term results without any complicated steps and it's called Clarity Blueprint.
Our Mission:
To help dedicated small business owners successfully grow their existing business using a proven system.
Our Vision:
More businesses with Win-Win-Win mentality (one of the reasons you can see 3 circles combined on our agency logo).

You win more clients, which will help your clients to win by working with you and the whole community will win because of that.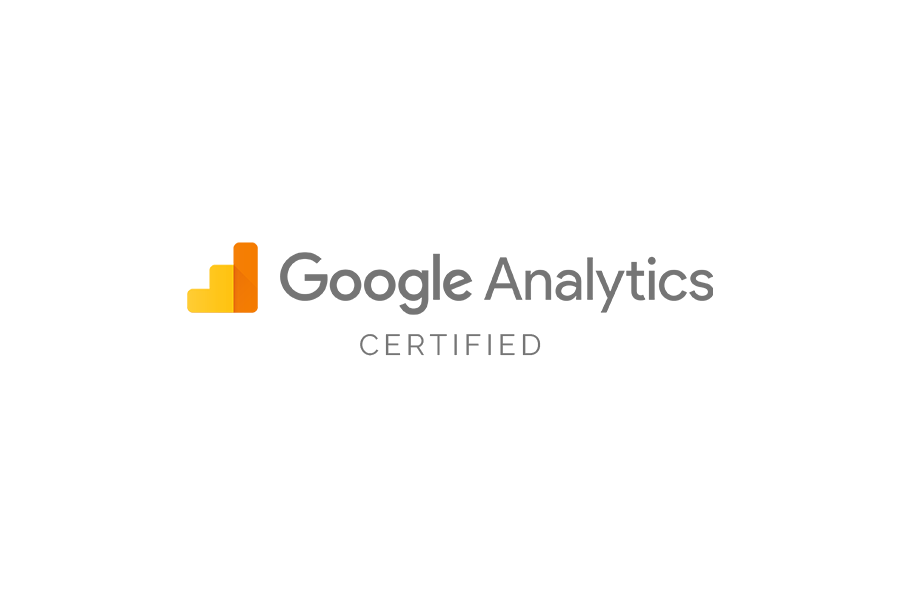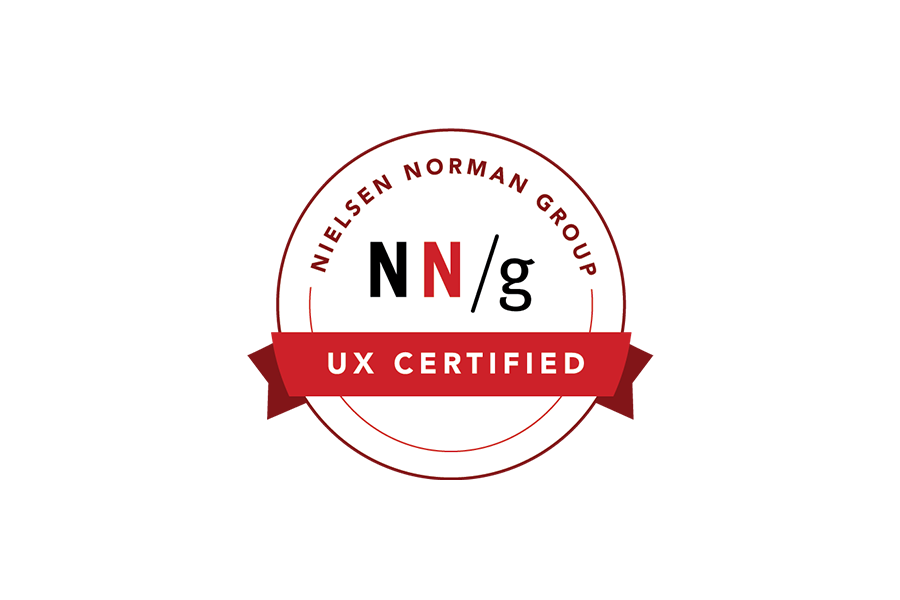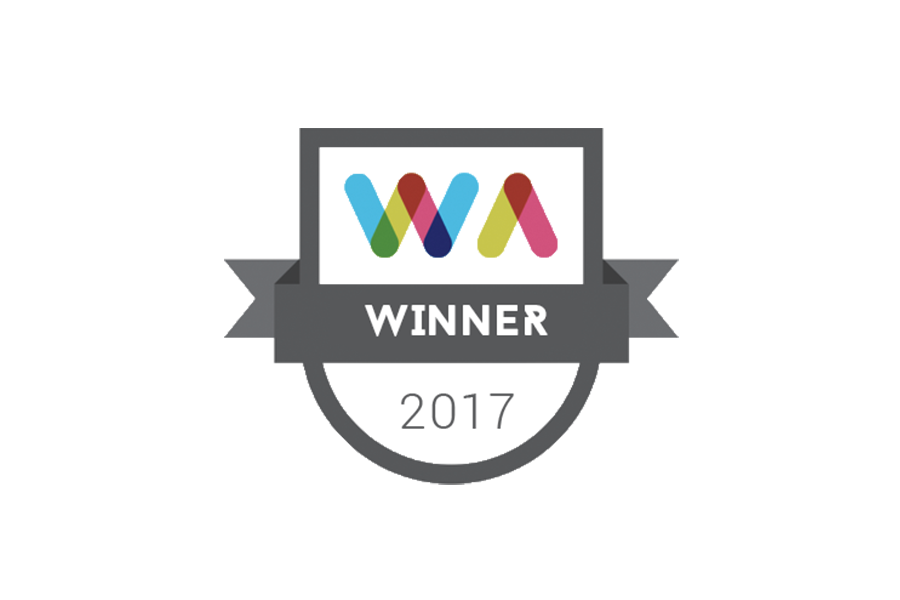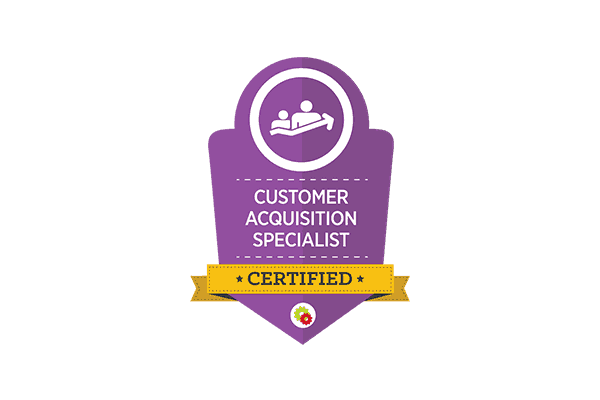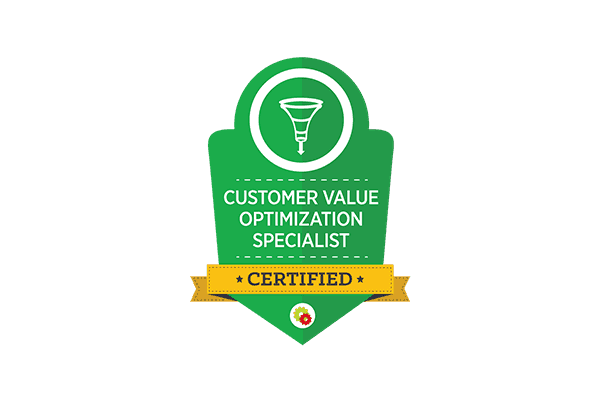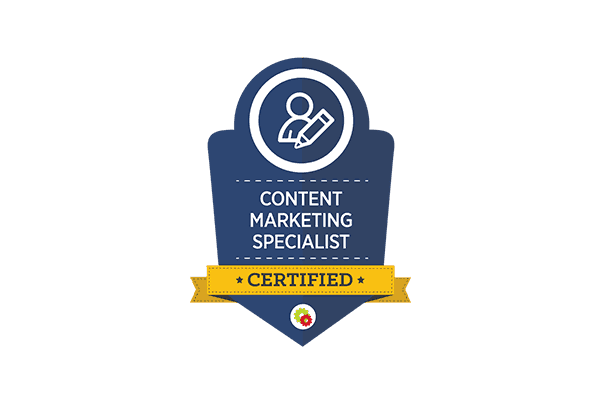 Knowing Markooo
We do things differently. You can't take website traffic, clicks, and pretty design to the bank.
We first eliminate the confusion by developing a revenue-focused digital strategy. Then if needed we design a website that turn heads and opens wallets.
Zero complicated terms, honest communication, and straightforward process.
Knowing You
You've been running your online business for a while but you know your website could perform better.
You want to have a system that delivers a reliable, consistent flow of leads and sales each month so you can spend less time working in the business and focus working on the business.
You want a complete clarity on what to focus on so you don't run in circles.
Understand People.
Not Tactics.
We don't believe in tricks, hacks and tiny website optimizations.
We believe in fundamentals, empathy, holistic strategy and long-term results.
Clarity Blueprint will eliminate your marketing strategy confusion and create a revenue focused and lean business.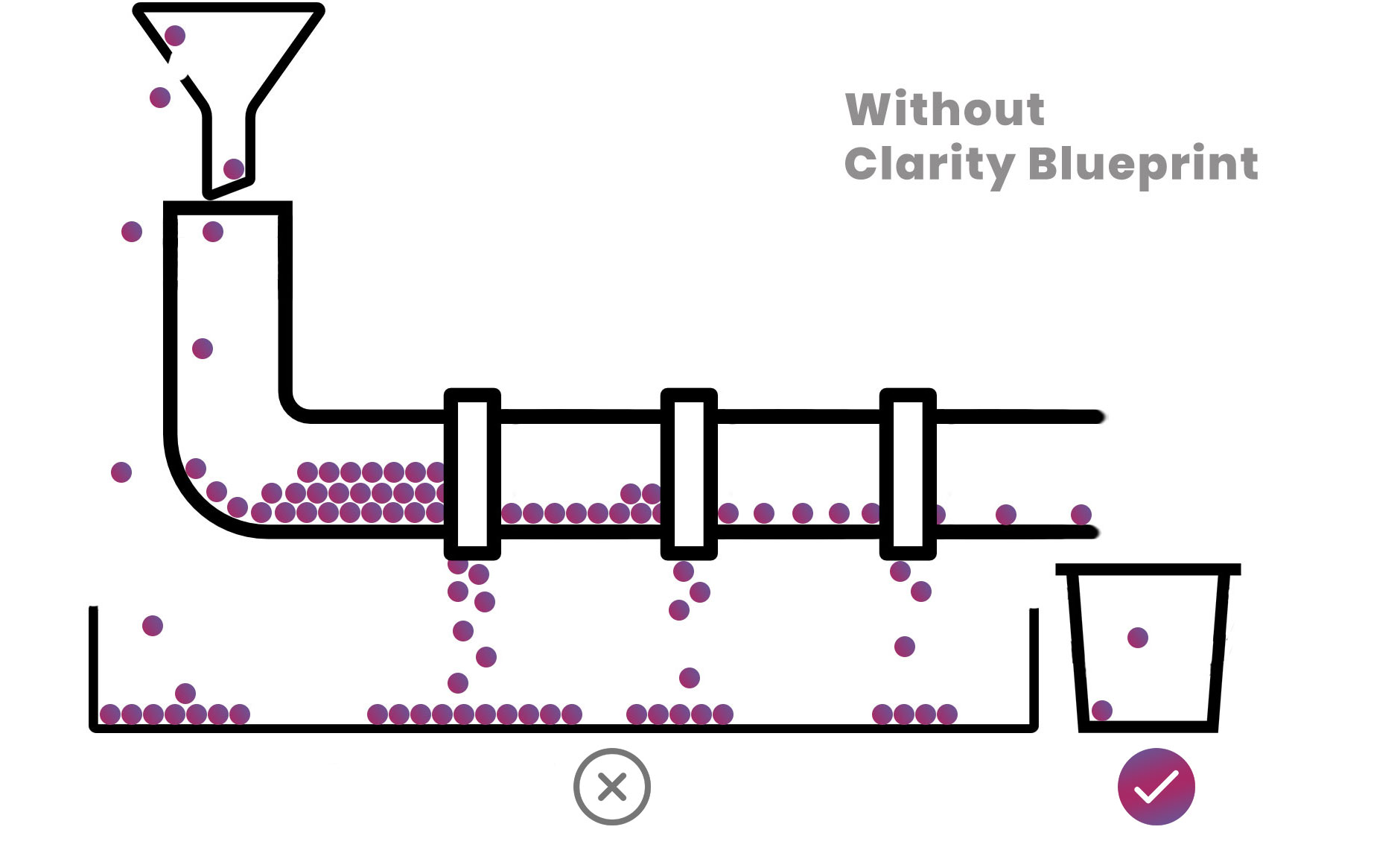 1. Attract
You need people coming to your website. We'll develop you a sort-term and long-term strategy on how to do this specifically for your business.
Outcome:
Get content creation process that works.
Get right people coming to your website.
Receive a solid lead generation system (very important)
*Overview of the 1st Section.
2. Convert
We don't make a living from visitors, we make a living from customers. In this section we will obsess over every part of buyers journey so that we have more of them.
Outcome:
Increase the number and quality of leads.
Increase Customer Lifetime Value.
Increase in Conversion Rate.
*Overview of 2nd Section.
3. Delight
When you have leads and customers you have a potential long-term buyers/fans/members. That's why in this section we focus on how to increase the value of every person that interacts with your business.
Outcome:
Increase Customer Lifetime Value.
Become a go-to business for specific group of people.
Organically grow your network and net worth.
*Overview of 3rd Section.
We don't go regular route of "just test 100 things and hope something will work."
We work only on things that WORK, increase revenue, improve customer lifetime value and reduce complexity.
Delivery: You will get a completely documented digital strategy. On top of that all three sections will be followed up with videos and action steps. No stone will be left unturned. Usual timeline from start to finish is 7-10 days.
Requirements: Communication is an essential part. We need to know your business, your current situation, and the obstacles you face growing your business. You will need to be available for three 1-hour calls as we build you out the strategy.
Investment: $4k for the entire project. Confusion, lack of clarity, and "throwing darts in the dark" will cost you more time, money, and peace of mind. Stop with that. This is a serious investment with real benefits.
3-Step Process:
1. Call – We'll have a 20-min free consultation so that we can see that we are the right fit.
2. Communicate – We'll go through an entire process, step-by-step, and make sure that everything is clear.
3. Complete – You will get a complete Clarity Blueprint for your business.
Important: Every project we do must start with Clarity Blueprint. We don't want our clients to spend $40k on a website or to invest in creating new content that doesn't grow their business.
Therefore, if you haven't done Clarity Blueprint we can not start to work on anything else. We don't want to throw darts in the dark.
Website Redesign
Your website should be the headquarters of your business, if it's not right now, it will be. All channels will lead to your website and when someone comes on your website they will be "WOWed" with visuals, simplicity and your understanding of their (customers) needs. This is a real investment in your business because it will create long-term and sustainable impact.
You can be relieved because an entire process will be taken care of by real specialists in Web Design, Copywriting, and Conversion Optimization. Plus because we will have a Clarity Blueprint the entire process will be drastically more effective, less stressful and faster.
We understand that you have a business to run and we don't want to waste your time on micro-managing. You do your job, we have a plan, we execute, you profit.
Timeframe: 30-90 days.
Investment: It all depends on the complexity of the project, but it starts from $15k.
Click Here To Schedule 20-minute Free Consultation With Marko
WARNING:

Before you claim your free consultation you must understand that this is only for people serious about setting up their business for long-term success. We'll do the brunt of the work, but to truly get your sales figures skyrocketing we need your commitment and dedication. If you're not ready for that please don't waste our time. We have only a limited number of slots available for free sessions each month.
Our Clients
We have worked with Small and Mid-sized Businesses, Entrepreneurs, Marketers, Real Estate agents, Public Speakers, Bloggers, eCommerce Shops. So far we've doubled and tripled their revenue, increased their conversions up to 140% and created websites that bring more food to the table.
"Increased lead conversion by 109% after 8 weeks. The website loads under 2 sec. and increased visitor retention by 27%."
"Increased bookings by 84%. New website layout, lowered bounce rate by 12% and improved website navigation."
Increased sales by 79% , "Ranked on the 1st page of Google for "diy water injection" and website speed under 2.5 sec."
"Increased lead calls by 34% and lower bounce rate by 46%. Complex website functionality, but the user experience is very simple and straightforward."
"Improved entire funnel structure, increased conversions by 140% and increased up-sell profit by 37%. Google performance score is 98/100."
"Increased lead conversion by 80% and added complex functionality to add home properties to guide visitors through custom the funnel."
"Increased lead conversion by 109% after 8 weeks. The website loads under 2 sec. and increased visitor retention by 27%."
"Increased bookings by 84%. New website layout, lowered bounce rate by 12% and improved website navigation."
"Ranked on the 1st page of Google for "diy water injection", completely new & better user flow with website speed under 2.5 sec."
"Increased lead calls by 34% and lower bounce rate by 46%. Complex website functionality, but the user experience is very simple and straightforward."
"Improved entire funnel structure, increased conversions by 140% and increased up-sell profit by 37%. Google performance score is 98/100."
"Increased lead conversion by 80% and added complex functionality to add home properties to guide visitors through custom the funnel."
"Marko was incredibly quick to respond, implement, and edit every aspect of the project. We truly felt like he was always just a click away. He is an excellent communicator, has a detailed understanding of his field, and was super kind and fun to work with. Highly recommend! If you want it done professionally, quickly, and pleasantly – Marko is your guy."
"Loved working with Marko. He went above and beyond to make sure everything was perfect. Always had a great can-do attitude. Speaks perfect English and was easy to communicate with. Reached all deadlines. Will work with him again."
"Excellent agency. Followed direction and provided helpful suggestions. Great communication and work ethic. Will hire again."
"Marko did an incredible job, he is fantastic, he was keen and very very professional to recommend us throughout the overall process, suggesting with tons of feedback..highly recommended. Best agency in class!"
"This was a fabulous experience! We had never done a project like this before and had no idea how to find the right person. We looked at a number of freelancers and agency responses and interviewed some of them before deciding on Marko. He totally understood what we wanted to do, made great suggestions that assisted us in our decision making and he was there for every question we had. Our website is beautiful and functional. We could not have had a better experience."