Understand People.
Not Tactics.
Ditch tricks, hacks, and tiny website optimizations.
Clarity Blueprint is the signature process specifically created for online businesses looking to get a marketing strategy that actually works.
Confusion creates a false reality
You might think that you need a fancy website, a ton of followers, a perfectly conversion-optimized website, a ton of money to spend on ads, etc. where in reality you need an objective view of the entire customers' journey and then have a laser-focused growth plan that connects your business and your customers.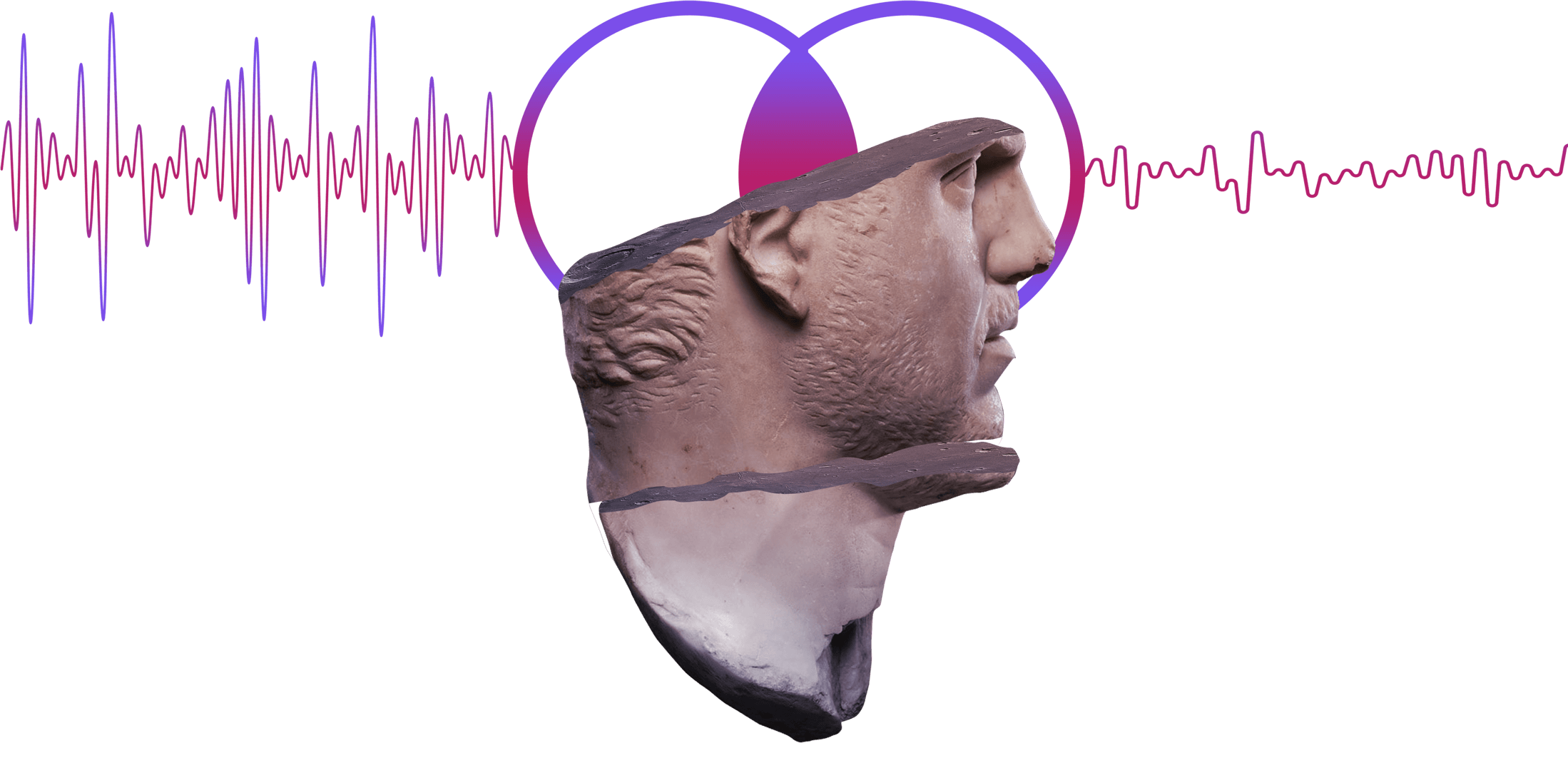 Clarity Blueprint solves that. It eliminates confusion and brings a revenue-focused, custom-tailored step-by-step execution growth plan with no cookie-cutter work, no BS, no fluff. Just things that specifically your business needs.
"Increased eCommerce conversion rate by 109% after 8 weeks.
"Increased bookings by 84% and 40-60 consultation requests per month."
"Increased eCommerce conversion rate by 109% after 8 weeks.
"Increased bookings by 84% and 40-60 consultation requests per month."
Clarity Blueprint has 3 core pillars/sections: Attract, Convert, and Delight.
Each section plays a major role to get you a complete digital strategy and really grow your business.
Again, this is not a cookie-cutter thing. This is a 360° digital marketing strategy specifically for your online business.
Clarity Blueprint Consists of:
1. Attract
To become a signal and not noise to your customers, you need specificity using a short-term and long-term approach.
You'll Get:
Custom content creation process for long-term brand growth.
Custom paid method to get more customers, faster.
Ideal tools for your business to streamline the entire content production process.
*Overview of the 1st Section.
The goal for having an Attraction strategy is to give you a tested and specific step-by-step process to generate awareness and strengthen your brand credibility, without complications.
2. Convert
Every part of customers' journey is important so your website must be conversion-focused.
You'll Get:
Do a conversion-focused website audit.
Improve website flow to get a slick user experience.
Pinpoint exact website changes to improve the conversion rate.
Ideal tools for your business to increase conversion rate.
*Overview of 2nd Section.
The main result we want to achieve after completing the Convert section is to get an increased conversion rate and the number of leads.
3. Delight
When you have leads and customers, you have potential long-term buyers/fans/members. That's why in this section, we focus on how to increase the value of every person that interacts with your business.
You'll Get:
Improved and custom-made email sequence.
Ideal tools for your business to personalize and automate the entire email sequence.
*Overview of 3rd Section.
The Delight section is all about increasing the value of each lead or customer. Think of it as an ultimate ROI. Not Return on Investment, but Return on Individual.
Focus.
Let's do only things that WORK, increase revenue, improve customer lifetime value and reduce complexity.
3-Step Process:
1. Call – Schedule a 20-min free consultation and see if we are the right fit.
2. Create – Work on your strategy step-by-step.
3. Complete – Get a complete Clarity Blueprint for your business.
Why don't you offer marketing services instead of a complete strategy? Retainers and cookie-cutter approach is not my cup of tea. I want to develop a holistic marketing strategy specifically for every business I work with so they don't need to rely on any marketing agency.
---
What specifically is going to improve in my business after I have Clarity Blueprint? Focus and exact plan what to do and how to do it. There's nothing worse than wasting energy, time, and money because there's no clear direction for improving online business.
---
Is this going to work for my business? If you have an online business and the average customer spends over $100, it will most likely work, but first, we need to have a call to see if we are the perfect fit.
---
What is the investment? $4k for the entire project. Confusion, lack of clarity, and "throwing darts in the dark" will cost you more…a lot more. Stop with that once and for all. This is a serious investment with real benefits.
---
Do you outsource any of your work? No. I stand behind every project, and that's why I can accept a handful of clients every month. That way, I can deliver bespoke results. Honestly, I'm not fond of clutter at all, so that's why I like to keep things organized, specific, and intentional.
---
What if I have any questions after the strategy is completed? I have a deep respect for every person that works with me. So, of course, you will be able to reach out if you have any extra questions.
---
Tell me more about the process… The entire project is divided into three sections: Attract, Convert, Delight. Through the entire process, I will guide you and explain everything ahead of time. Each section is focused on real and practical strategies so that you can implement the changes and see the results.
Everything is documented and followed up with videos so that every part is clear. On top of that, we would need to have 3 one-hour calls scheduled after each section is completed.
The entire project is usually completed within 7-10 days.
---
Do you offer something else after Clarity Blueprint? Yes, first, you must have a Clarity Blueprint. I don't want my clients to waste money on some funnel, new website or to invest in creating new content if that doesn't grow their business.
After a Clarity Blueprint, some clients are an ideal fit for a Mentor Funnel. But the majority of businesses I've worked with just needed a Clarity Blueprint. If you are ideal for extra implementation, I'll bluntly tell you that.
---
What is Mentor Funnel, and how this can help me out? In short, this is my tried and tested way for online businesses to implement an automated funnel that generates high-quality leads and first-time purchases. This brings more new paying customers and results in higher CLV without any extra cost! You can read this in-depth article about the whole process and its benefits.
Click Here To Schedule 20-minute Free Consultation With Marko
WARNING:

Before you claim your free consultation, you must understand that this is only for people serious about setting up their business for long-term success. I'll do the brunt of the work, but to truly get your sales figures skyrocketing, I need your commitment and dedication. If you're not ready for that, please don't waste our time. I have only a limited number of slots available for free sessions each month.
Respected Clients
I have worked with Small and Mid-sized Online Businesses. Most of them are eCommerce Shops and Consultants. So far, I've managed to triple their revenue, increase their website conversions up to 140% and increase customer lifetime value by 220%.
"Increased lead conversion by 109% after 8 weeks. The website loads under 2 sec. and increased visitor retention by 27%."
"Increased bookings by 84%. New website layout, lowered bounce rate by 12% and improved website navigation."
Increased sales by 79% , "Ranked on the 1st page of Google for "diy water injection" and website speed under 2.5 sec."
"Increased lead calls by 34% and lower bounce rate by 46%. Complex website functionality, but the user experience is very simple and straightforward."
"Improved entire funnel structure, increased conversions by 140% and increased up-sell profit by 37%. Google performance score is 98/100."
"Increased lead conversion by 80% and added complex functionality to add home properties to guide visitors through custom the funnel."
"Increased lead conversion by 109% after 8 weeks. The website loads under 2 sec. and increased visitor retention by 27%."
"Increased bookings by 84%. New website layout, lowered bounce rate by 12% and improved website navigation."
"Ranked on the 1st page of Google for "diy water injection", completely new & better user flow with website speed under 2.5 sec."
"Increased lead calls by 34% and lower bounce rate by 46%. Complex website functionality, but the user experience is very simple and straightforward."
"Improved entire funnel structure, increased conversions by 140% and increased up-sell profit by 37%. Google performance score is 98/100."
"Increased lead conversion by 80% and added complex functionality to add home properties to guide visitors through custom the funnel."
"Marko was incredibly quick to respond, implement, and edit every aspect of the project. We truly felt like he was always just a click away. He is an excellent communicator, has a detailed understanding of his field, and was super kind and fun to work with. Highly recommend! If you want it done professionally, quickly, and pleasantly – Marko is your guy."
"Loved working with Marko. He went above and beyond to make sure everything was perfect. Always had a great can-do attitude. Speaks perfect English and was easy to communicate with. Reached all deadlines. Will work with him again."
"Excellent agency. Followed direction and provided helpful suggestions. Great communication and work ethic. Will hire again."
"Marko did an incredible job, he is fantastic, he was keen and very very professional to recommend us throughout the overall process, suggesting with tons of feedback..highly recommended. Best agency in class!"
"This was a fabulous experience! We had never done a project like this before and had no idea how to find the right person. We looked at a number of freelancers and agency responses and interviewed some of them before deciding on Marko. He totally understood what we wanted to do, made great suggestions that assisted us in our decision making and he was there for every question we had. Our website is beautiful and functional. We could not have had a better experience."