— Last updated on September 24, 2022 —
TikTok organic growth is something that every business should take advantage, but it's not easy. It takes a lot of time and effort to grow your TikTok account organically.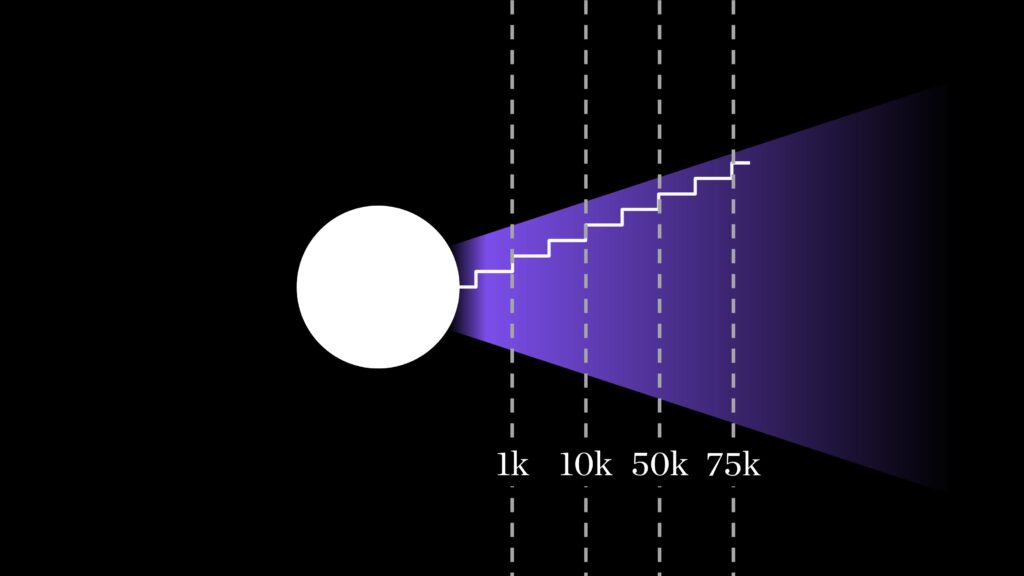 In this article, we will share with you everything you need to know about how to grow your TikTok following organically. I have compiled all the information into one place so you can get started right away.
Just keep in mind that organic TikTok growth is different for everyone.
Some people are lucky enough to see their accounts grow by themselves, while others need more strategic help and entire growth strategy before they work on growing their TikTok account.
But no matter what kind of results you want to achieve, there is always a way to do it. So let's start!
How Does Organic TikTok Growth Work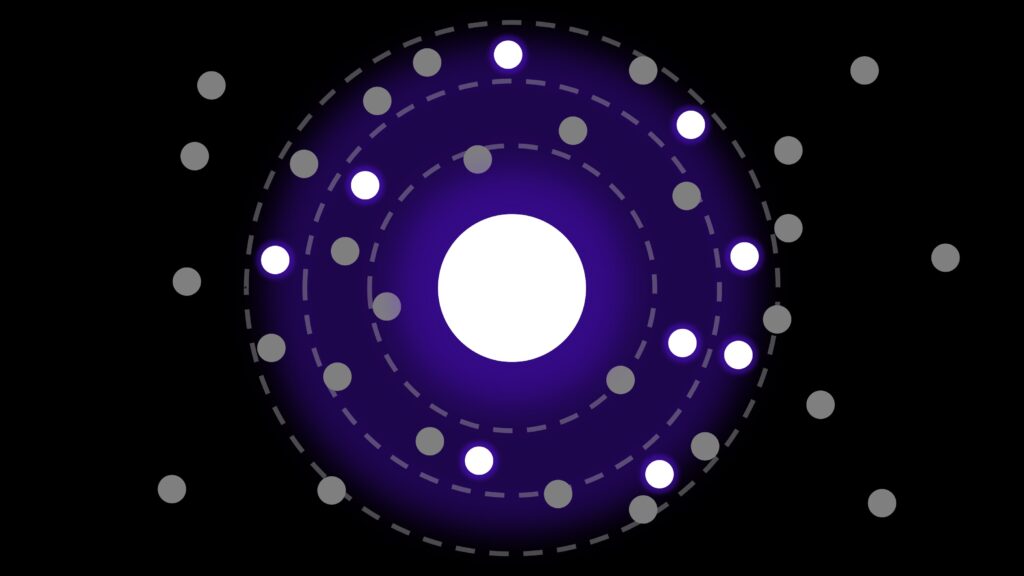 Most of the time, trying to gain organically generated TikTok followers might be quite challenging and stressful.
Getting organic followers depends on a lot of things, like how much time is spent uploading videos, what kind of videos are uploaded, how many times each video is watched, etc.
Apart from the time dedicated, it requires unique quality content and creativity to achieve organic growth.
If you want to grow your account organically, you must always try to provide something different from what everyone else is doing. You cannot just copy someone else's content and expect to succeed.
If you are looking for ways to increase your organic TikTok followers, here are some ways to help you do so.
Strategies To Grow TikTok Organically
It is possible to grow your TikTok account without ads and there are many successful examples out there.
However, there are strategies that you need to follow if you really want to grow your account organically.
1. Focus on a your ideal audience
The first thing you should consider when growing your TikTok account organically is who exactly you want to target.
It's important to understand who your ideal audience is before you upload any content. This will allow you to create better content that will resonate well with them.
For example, if you are targeting women between 18-25 years old, then you should focus on creating videos that appeal to them. If you are focusing on men between 25-45 years old, then you need to make sure that your content appeals to them too.
When you know your demographic, narrow your ideal audience even more. For example, if you are focused on women aged 18-25, know what they are really interested in. Are they into makeup or fashion? Do they like cooking or baking? What are their hobbies?
Once you know a bit about their everyday lives, you will understand who the influencers are among them. Who are the ones that they follow and listen to?
Then, use these influencers as inspiration for your own content. Create content that appeals to them and that they would love to share with their friends.
The more relatable you can make your content, the higher the chance you have of organic growth.
2. Trends matter a lot on TikTok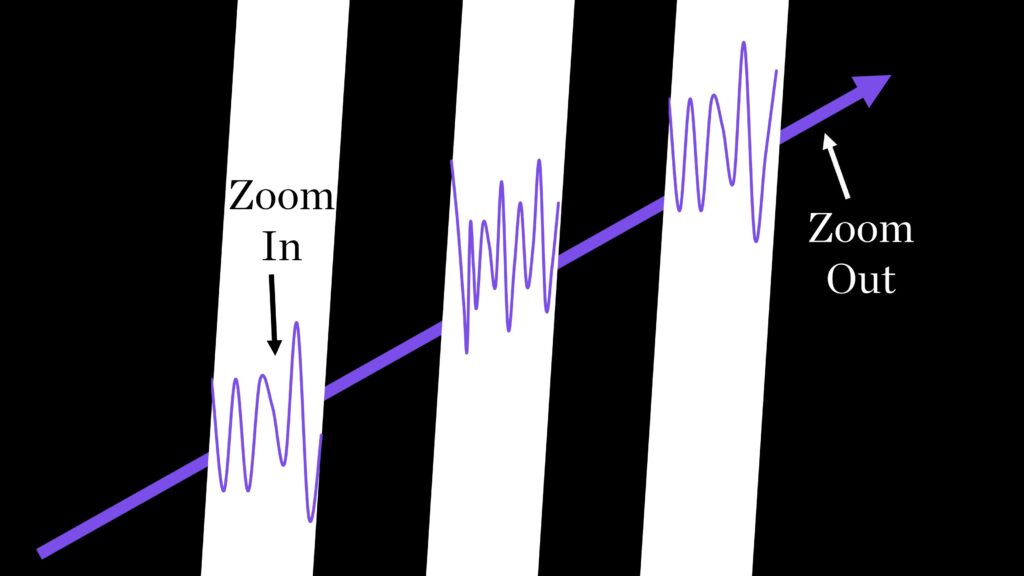 Another factor that plays an important role in organic growth is trends.
You may think that trends don't matter much, but they actually play a big part in whether your content resonates with your audience or not.
Trends can be in the form of:
Hashtags
Songs
Creators
TikTok Videos
The awesome thing is that TikTok is giving all this information for free, and you can check it out on the TikTok Trend Discovery page.
When you see a trending topic that's related to your ideal audience and something you can relate to, you can easily jump on it.
For example, it is very easy to just add trending sound effects to your TikTok videos. It doesn't take much effort at all.
Don't shy away from trends because they can give you a huge advantage over others.
3. Create content that stands out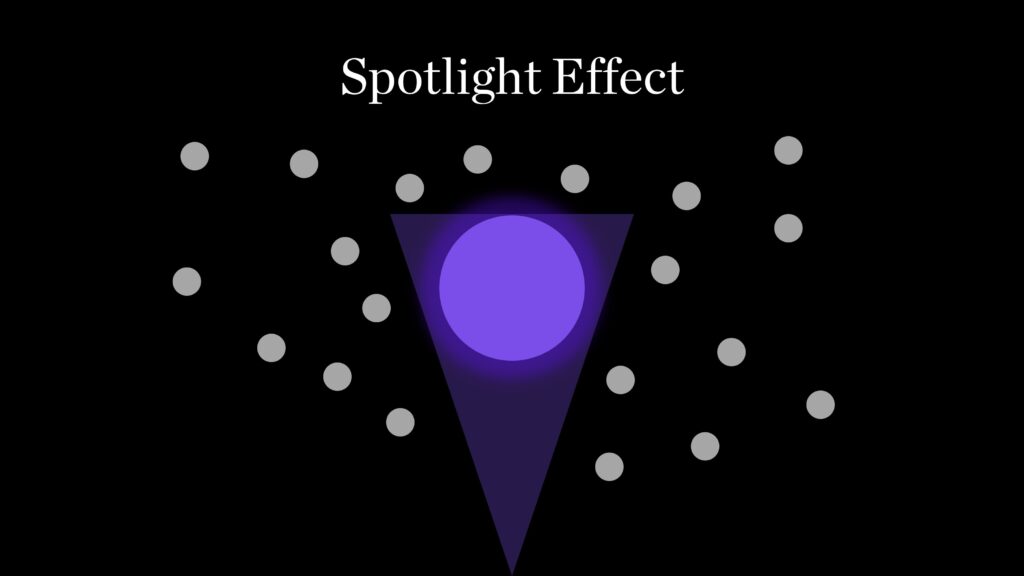 One of the most common mistakes people make when it comes to organic growth is producing content that doesn't stand out.
This means that you are not providing anything new or original enough.
In order to get noticed, you need to produce content that is unique and creative. It needs to be something that no one has ever done before.
A good way to come up with ideas is by watching other creators' content. See what kind of content they post and how they promote it. Then add your own twist to it.
Yes, you can simply copy the structure of someone else's content, but that won't get you anywhere.
The core reason why people want to follow you is because of your uniqueness. They will be drawn to your content because it's different than everything else out there.
4. Post multiple times per day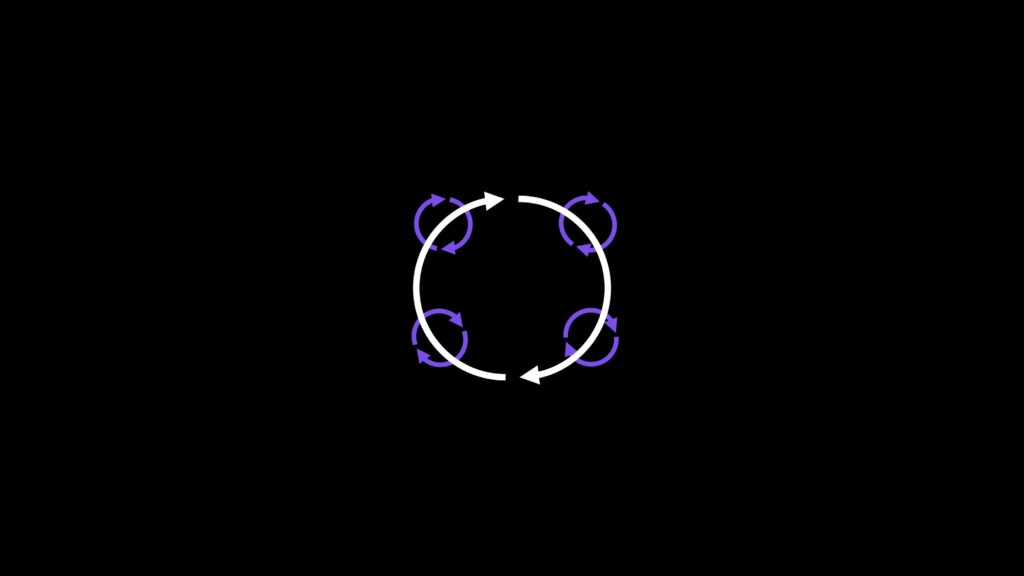 If you're wondering how many times you should post per day, I'd say at least 3 times per day.
Why? Because it gives you a great opportunity to reach a wider audience. It also helps you build momentum, which is very important for organic growth.
Every social media platform has its own algorithm, and for TikTok, frequency matters a lot. The more often you post, the better chance you have of reaching your target audience.
What's more, your organic engagement rate (the number of likes, comments, and shares) will increase too.
It's simply a numbers game. If you follow trends and have great and unique content, then why would you not increase your chances by posting multiple times per day?
5. Use hashtags strategically
Hashtags are a powerful tool that can help you grow your following.
They allow you to connect with specific audiences based on topics. For example, if you create content about makeup, you could use #makeup, #beauty, #cosmetics, etc.
But remember, using too many hashtags can backfire. So try to add 3-5 hashtags at maximum. Remember that you can find trending hashtags on TikTok's Trends page.
You don't need to go crazy, though. Real growth comes from the things mentioned above. Just pick some relevant ones that fit your niche.
6. Be active on other TikTok accounts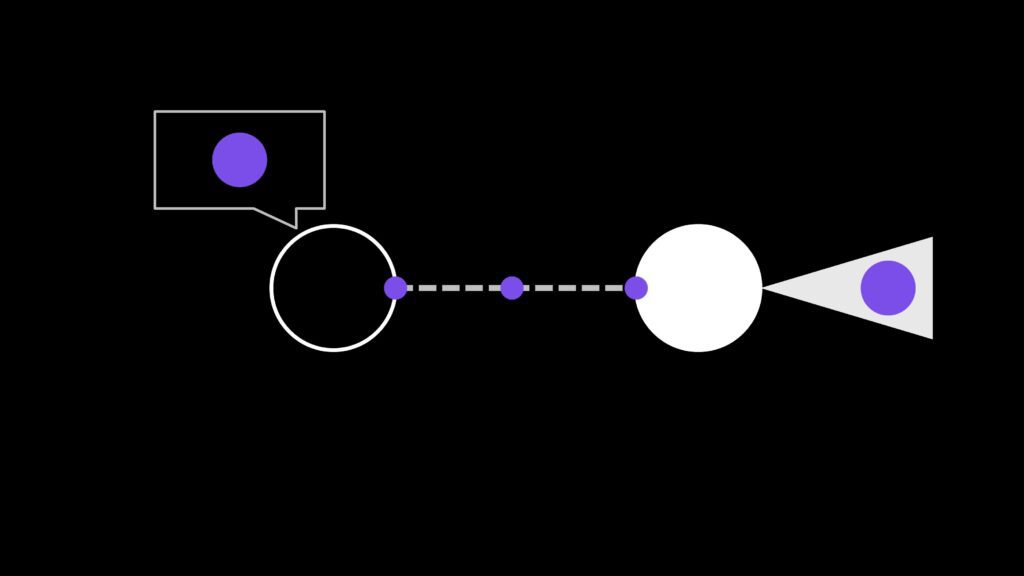 Another great strategy to boost your organic growth is being active on other TikTok pages. There are tons of them, so you can choose any one you like.
This works because it allows you to interact with people who have similar interests to you. This makes them feel connected to you and thus more likely to engage with your posts.
Plus, when you comment on their videos, your comment will be visible in their feed. That means that their followers will see your comment and may even click through to your profile.
To be honest, this will not bring you massive growth, but it will bring you real people who genuinely care about your brand.
7. Never do shady stuff to grow your TikTok account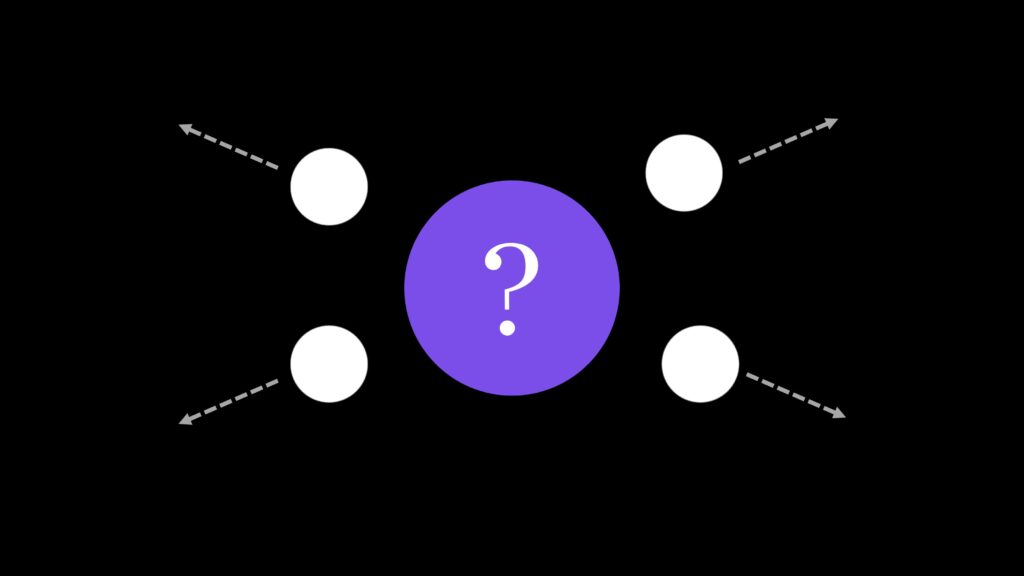 There are so many TikTok growth services promising you real followers, but most of them are boosting your follower count without any real engagement.
There's a way to get fake engagement like getting more likes and random comments, but that's just a temporary and completely non-effective way to grow your TikTok account.
What do you think will happen to your account when you have a ton of inactive or fake followers and no engagement? The answer is that your account reach will drop dramatically.
So never fall into these short term hacks. Always focus on steady growth. Focus on gaining active users, people who will care about your brand.
8. Make use of tools to your advantage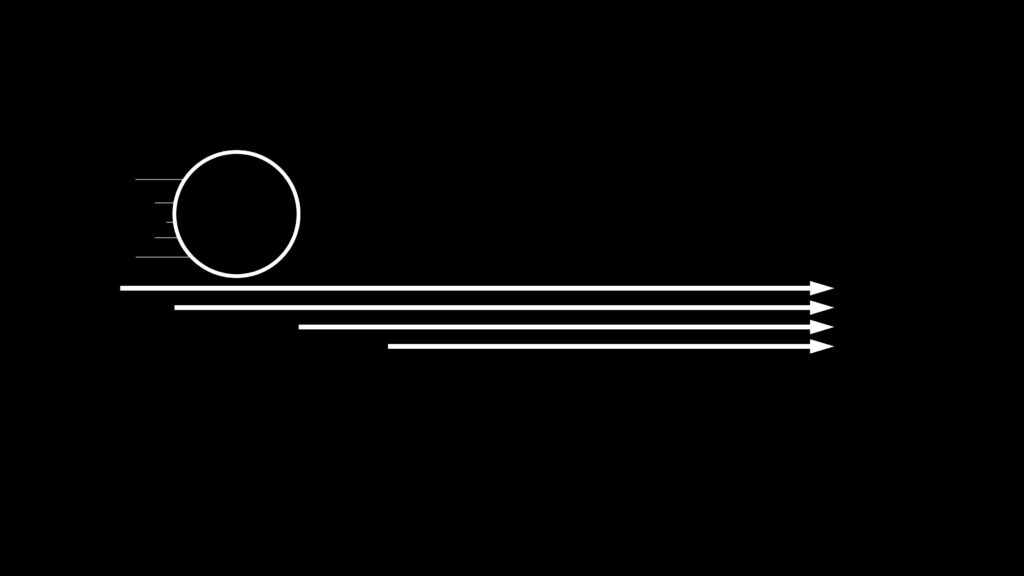 There are plenty of tools out there that can help you grow your TikTok easier and faster. For example, just having a video editing tool will speed up your content creation process, not to mention having the ability to schedule your videos.
Explosive growth on TikTok comes by utilizing smart processes and having tools to help you achieve those goals. So, here are some of the tools that you can use to your advantage.
Video editing: CapCut
You can do it all using CapCut, a powerful video editing program. It's tailor-made to meet your requirements, and it comes with the latest and greatest in TikTok stickers and typefaces. That's not even the greatest part, though! There is no cost at all.
The parent firm that owns TikTok also owns CapCut. You may rest assured that TikTok provides all of the necessary viral tools. If you're looking for more tricks, head over to the CapCut TikTok channel.
Scheduling tool: TikTok's video scheduler
TikTok's video scheduler is built-in interface for scheduling lets content be set up to ten days in advance.
TikTok's desktop version is all you need, as the mobile app lacks this functionality. There are TikTok integration tools available if you use another platform for social media scheduling and would like not to go back and forth.
One thing to keep in mind is that after you've scheduled a post, you can't go back and change it. They've reached the quality level of published works at this stage. Any modifications will require you to delete, edit, and reschedule.
Alternative scheduling tool: Hootsuite
Hootsuite enables you to plan ahead and publish TikToks at a time of your choosing. (Users can only schedule TikToks up to 10 days in advance using TikTok's built-in scheduler.)
TikTok scheduling, comment review and response, and platform analytics may all be handled in the same user-friendly interface.
Best of all, this TikTok planner can tell you when to post videos to your account to get the most views.
Analytics tool: TikTok Analytics
This tool helps you analyze your TikTok performance. It gives you insights into how your audience interacts with your content.
It includes data such as impressions, engagements, likes, comments, and shares. This information can help you understand what kind of content resonates best with your audience.
Analytics can also give you an idea of which types of posts perform better than others.
When you combine video editing, scheduling, and analytics, you get a perfect blend of organic growth tools. The only thing left to do is to put them together.
Organic growth followers will come if you apply the entire growth strategy outlined in this article.
Frequently Asked Questions About Organic TikTok Growth
Here are the most frequently asked questions about organic TikTok growth.
Do I need to use the TikTok growth service to grow my TikTok account?
No, you do not need to use the TikTok growth service to grow your TikTok account and your followers. If you follow organic growth techniques, you will have exponential growth with real followers and high engagement rates.
Can I use my other social media to help my TikTok account grow on its own?
Absolutely! You can gain organic growth on your TikTok account by using your other social media accounts. For example, if you have a large following on Instagram, you can cross-promote your TikTok account. Cross-promoting your TikTok account on other social media platforms is a great way to gain organic growth.
How did popular accounts organically grow their TikTok accounts?
There is no one-size-fits-all solution, but they have followed trends, posted consistently, and have unique content that entices engagement. One way to ensure that your content is engaging and that you are following the right trends is to engage with your audience and ask for feedback on your videos. Additionally, pay attention to TikTok's analytics and use them to adjust your strategy if needed (as mentioned in the article).
Do I need to create funny or cheeky videos to grow my TikTok account?
No, you don't need to create cheeky videos to grow your TikTok account. All you need to do is find your target audience and create content that they will resonate with. If you work hard to make great content, people will naturally start following your TikTok account.
What is the best method of engagement to speed up my initial growth of my TikTok account?
The best way to engage with your audience on TikTok is to partner with other TikTok accounts. By collaborating with other TikTok accounts, you can reach a wider audience and grow your account faster. To find and partner with other TikTok accounts, search for TikTok accounts that are similar to yours in genre, send a message to the accounts expressing interest in working together, and then start collaborating.
Conclusion
If you want to grow your TikTok organically, then you must follow the tips above. These are proven methods that work.
Remember, organic growth does take time, but it's worth the effort. Once you start seeing results, you'll know why we say "organic growth is real."
By using these strategies, you can become a content creator that has compounding organic growth.
You'll be rewarded for it. Just follow the process and do the work.