— Last updated on January 16, 2022 —
Digital products have the highest profit margin. The profit margin for digital products can be up to 100%.
You can make a lot more money selling digital products than physical products.
The reason is that you don't need to pay for shipping and handling, storage space, etc.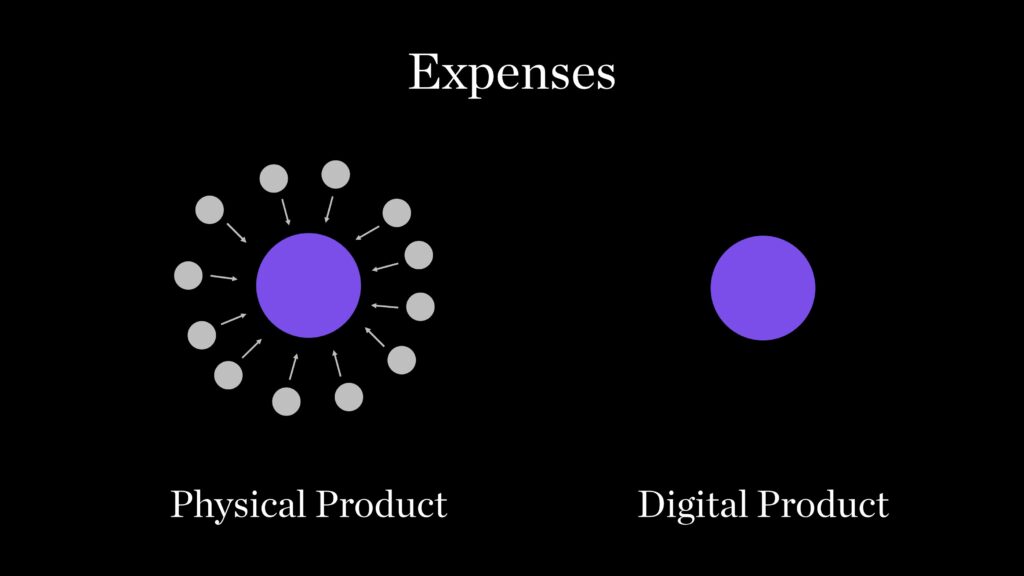 With digital products, there are no overheads.
You can also sell services or affiliate products, but these are not my personal favorites.
The reason is that services require your time, so you are selling your money for time, i.e., it is not scalable. An affiliate is not growing your brand, i.e., you are growing somebody else's brand.
As a growth strategist, I can tell you that if you want to grow your business, then focus on building your own product. Think about the long-term impact you want to have.
If you sell physical products, that's great as well, because it gives you a chance to offer digital products that could compliment physical ones, and that way you'll increase the value of each customer.
In this article, we'll go through three examples of high profit margin products and their pros and cons.
Sell Your Own Digital Products
If you have something that you're passionate about, why not turn it into a profitable business?
The first step is to decide what kind of product you want to sell. Do you have a hobby that you love doing? Or maybe you have a skill that others would benefit from. Whatever it is, you should be able to come up with a digital product that you can easily sell.
Once you've decided what you want to sell, you need to figure out how to market it. This means being active where your target market is.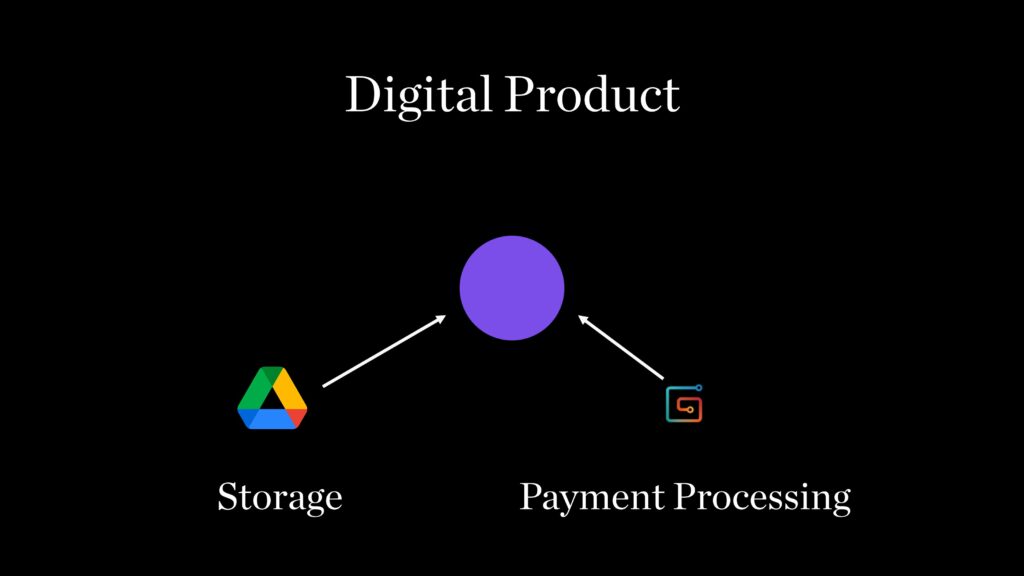 It is easy today to sell your products because you can store them on Google Drive and sell them via Gumroad. No complications, no landing pages, etc.
You need to get validation that people want your product. If that's working, then you can add extra things like your website, etc.
Selling your own products is probably the easiest way to make money online.
However, it does take some planning and research before you can start making sales.
Focus on your market
The most important thing when starting any kind of business is to find a niche market. This means that you should focus on a specific group of customers who would benefit from what you are selling.
If you are just starting out, you should try to find something that is already popular and has a large customer base. This will give you a better chance of success because you won't need to spend too much money advertising your product.
However, if you don't have a big budget, you should consider creating your own niche market. This means focusing on a particular group of customers who would enjoy using your product.
The reason why you should focus on a niche market is that it allows you to target a very specific audience.
For example, if you were selling a mini-course on how to look better, you wouldn't want to go after everyone who is into fashion. Instead, you should focus on a certain age group, gender, or location.
This will ensure that you are reaching the right people.
In addition to targeting a specific group of customers, you should also consider their needs. What problems does your potential customer face? How can you solve those problems?
Once you have answered these questions, you should narrow down your niche market even further. You should look for a problem that is common among your targeted customers.
For example, if you are selling clothing, you should focus on women who are between the ages of 25 and 35.
They are also likely to be working full-time jobs, which makes it difficult for them to get ready for the day. This means that they are going through a lot of stress and anxiety.
So, if you are selling a product that helps people deal with stress and anxiety and still looks good, you should focus on this group of customers.
Make Your Own Digital Product
I've already touched this a bit, but I want to give you a bit of extra insight.
When you know exactly who you are talking to, you should think about what kind of product you are going to create.
Do you have an idea for an eBook? A course? A checklist?
Whatever it is, you should write down all the details so that you can come up with a plan.
It is easier to plan ahead than to do everything at once.
Think about what you are going to offer your customers. Do they need help with a particular skill? Are they looking for inspiration?
As mentioned earlier, you should always choose a niche market. If you are not sure where to start, there are many websites that provide information on different niches.
You could also check out Amazon's website to see what types of products are currently in demand.
You can then use this knowledge to make your decision.
How much does it cost to create a digital product?
Nothing. Do you have a Google Drive or Dropbox? There you go, you now have a place to store your digital products for free.
Do you want to create an eBook, checklist, or spreadsheet? You already have a Google Docs that you can use for free.
Do you want to eliminate the problem with payment processing? Use Gumroad.
To recap:
Use Google Docs for creation
Google Drive for storage
Gumroad for payment processing
How to Market Your Digital Product
Now that you have created your digital product, you need to promote it.
I'll tell you right away that you need to be active where your target market is.
Yes, you can pay for Facebook ads, TikTok ads, or Google ads, but this is a short-term solution.
You need a compounding effect that builds overtime. Content marketing and interaction in relevant groups are essential for this.
You can find these groups on Twitter, Reddit, Quora, Facebook groups, etc.
It all depends where the majority of your target market is located.
If you are creating a digital product for men, you might want to reach out to other male-oriented groups.
If you are selling a product to women, you might want to join female-oriented groups.
The same goes for any type of niche market.
This way, you will build a strong relationship with your audience.
There's no need to complicate things. You know that you have a product with the highest profit margin, now it is your job to bring it to the masses that want it.
Conclusion
Creating a digital product has the highest profit margin, and all you need is a computer and some creativity.
You don't even need to spend money to create one. All you need is a Google Doc and a Google Drive.
Once you have created your digital products, you need to promote them. This means interacting with people (who need it) on social media platforms.
If you are looking for a high-profit margin business, you should consider starting a digital product.