Article last updated on May 5, 2022
Data is verified.

There are many reasons why customer acquisition fails. In this post, I'll cover the top 9 most common mistakes and myths that cause customer acquisition failures and how to fix them.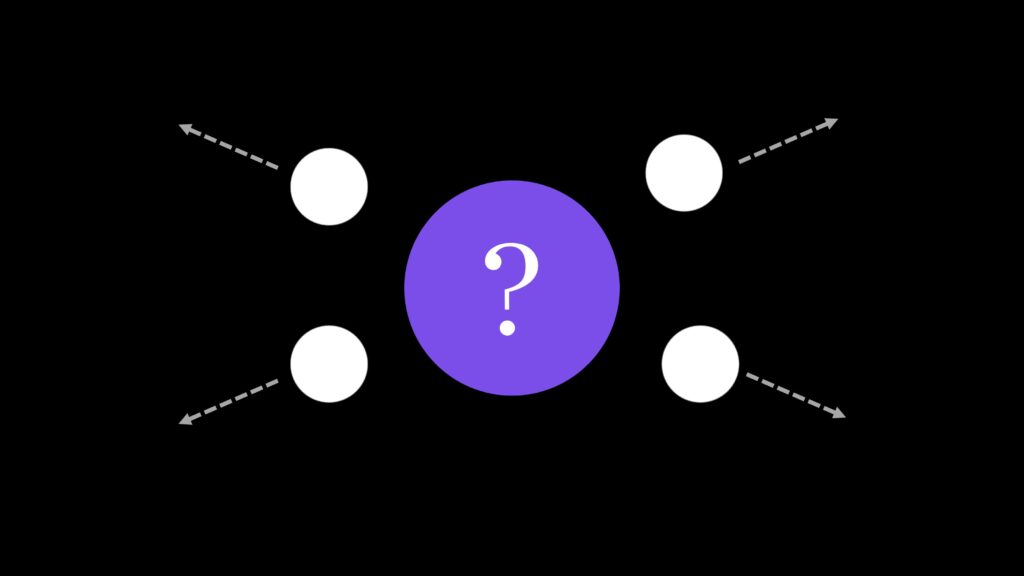 I'll share with you the exact steps that I used to help my customers eliminate these problems from their businesses.
One thing I want to mention right off the bat is that there's no one-size-fits-all approach when it comes to acquiring new customers.
Every business has its own unique challenges and opportunities.
My intention with this article is to share insights into what I've learned along the way as a growth strategist.
There's no need for you to make these kinds of customer acquisition mistakes yourself. So, let's start.
Not Having a Clear Strategy for Customer Acquisition
One of the biggest mistakes businesses make when trying to acquire customers is failing to plan.
It's easy to get caught up in day-to-day operations and forget about the bigger picture.
But if you want to grow your business, you must always have a strategy in place.
This means thinking about where your company wants to go in the long term and planning accordingly.
To avoid making these kinds of mistakes, it helps to set goals for each phase of your growth.
These goals should include everything from sales targets to employee hiring plans.
Once you've defined your goals, you'll be able to create a roadmap that takes you from point A to point Z.
Your roadmap should include milestones along the way, so that you can measure your progress and adjust your course accordingly.
For example, you might decide to launch a new product line after seeing strong demand for a certain type of product.
Or maybe you'll add a new feature to your website after noticing that your existing customers are asking for it.
Whatever your goals are, make sure that you're constantly evaluating your current situation and adjusting your strategy based on what you learn.
That way, you'll stay focused on achieving your ultimate goal.
How can I measure the success of my customer acquisition strategy?
If you want to see how well your customer acquisition strategy is working, you can look at how many leads you get from different sources.
For example, you could track the number of leads generated from organic search, paid ads, and referral sources like Facebook and Twitter.
Then, you can compare those numbers against the total number of leads you've received over the same period of time.
By comparing these numbers, you can see whether or not you're getting enough leads from each channel to meet your overall goals.
You can also look at the conversion rates of your leads to see where you're losing potential customers. It's important to note that this isn't always easy to do, especially if you don't have access to detailed analytics data.
However, if you're able to track the performance of your lead generation efforts, you can improve your strategy and make sure you're generating the right kind of leads that can be converted into paying customers.
Failure To Define an Ideal Customer To Target
It's easy to fall into the trap of thinking that everyone who visits your website is an ideal customer.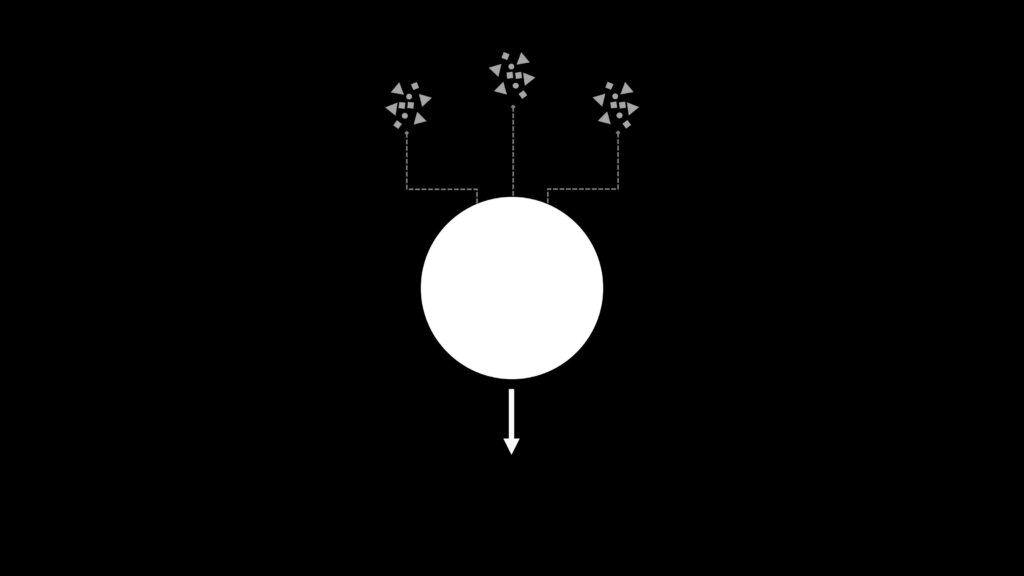 But if you really want to grow your business, you need to define your ideal customers and then focus on attracting them.
In other words, you need to figure out who your ideal customers are and then try to attract them to your website.
The best way to do this is to ask yourself questions like these:
Who are the most valuable customers for my company?
What are the characteristics of my ideal customer?
What would make them happy?
Once you've answered these questions, you'll be able to create a clear picture of your ideal customers and begin targeting them.
After you've defined your ideal customers, it's time to start attracting them to your website.
There are many ways to do this, including creating content, building lead magnets, and offering free trials.
Whatever method you choose, make sure that you're focusing on the needs of your ideal customers.
That way, you'll be able to attract the right people to your website.
Not Having a Lead Generation Process
Lead generation is a crucial part of customer acquisition, especially if you're trying to grow your business.
This is important regardless of whether you are selling a product or service.
Without leads, you don't have paying customers.
For high-ticket sales, it takes time and effort to build a relationship with potential customers, but it pays off in the end.
For lower-ticket sales, you can do this at scale, but still expect some initial investment.
The best way to generate leads is by having a separate lead generation funnel in place.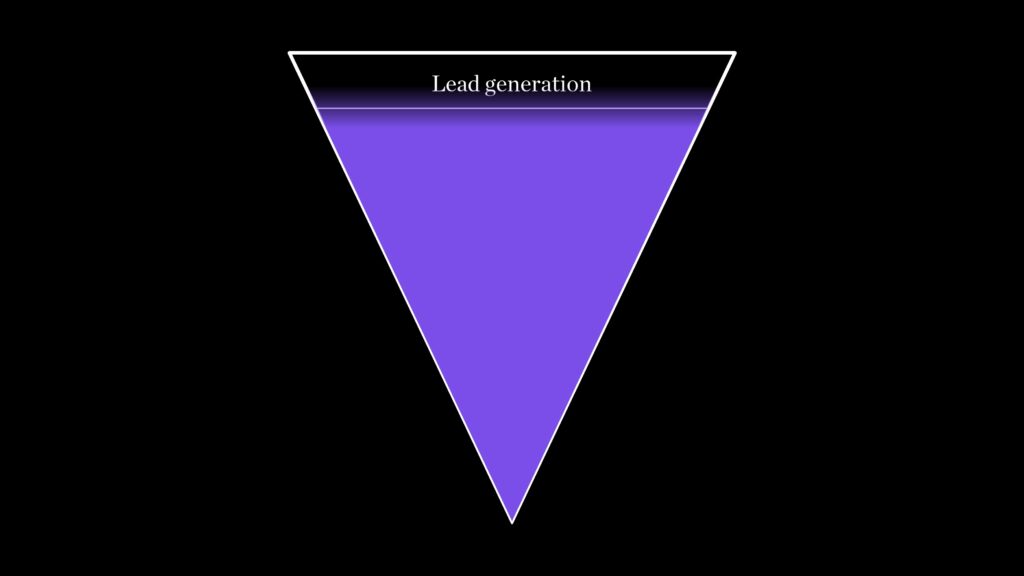 A "lead generation funnel" is a list of all the steps that need to be taken to turn people into paying customers.
You may not know exactly how much work it will take to convert a prospect into a paying customer, but you can estimate it.
If you have a good idea of how much money you expect to spend on marketing, you can use that as a guide.
If you don't have any estimates or budgets, you can still get started by using Google Analytics to track your site traffic.
The biggest mistake is to just ignore lead generation altogether.
Instead, you should set aside a specific amount of time each week to focus on generating leads.
When you devote time to lead generation, you'll find that it becomes easier over time.
Not Having Clear and Consistent Marketing Messaging
One of the biggest mistakes businesses make when trying to acquire customers is failing to communicate clearly and consistently.
When you try to sell something to someone without telling them exactly what you're offering, you run the risk of confusing them.
This confusion can lead to lost sales and unhappy customers.
It's important to develop a strong brand identity and a message that resonates with your ideal customer.
Once you have this down, it's easier to market yourself effectively.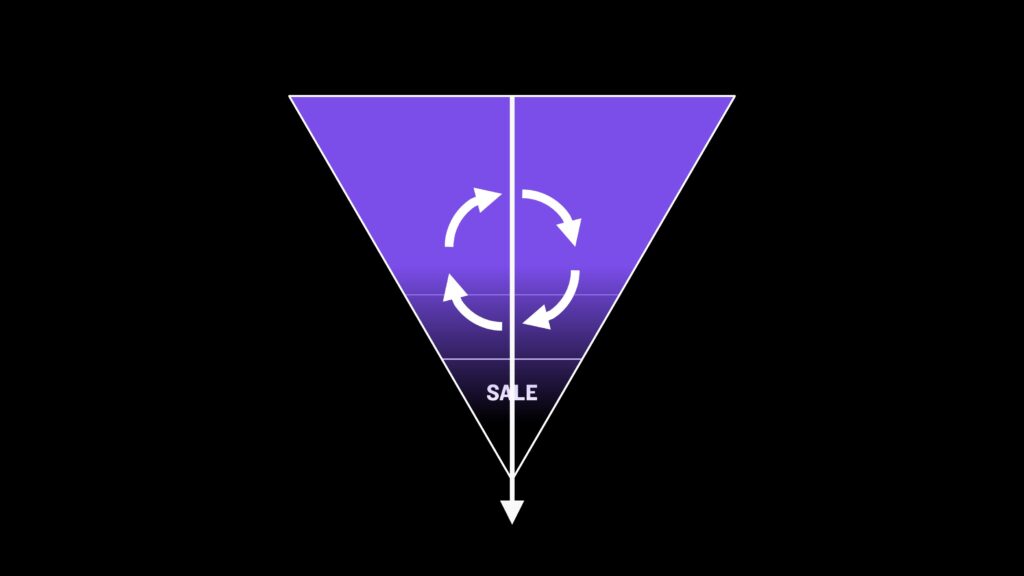 To create a strong brand identity, consider creating visual identity elements that represent your business (it's not all about the look of the logo, but the entire business identity).
These visuals can be used on everything from your website to your advertisements.
Make sure that these elements are consistent and easy to recognize.
Next, write a short description of who you are and what you offer.
This description should include your company name, mission statement, and unique selling proposition (USP).
The USP is the main benefit that sets you apart from your competition.
It should be specific and memorable so that potential customers understand what you're offering.
Lastly, write a long copy that includes your branding and messaging.
This copy should be written in a conversational tone and include plenty of examples and case studies.
Don't forget to add testimonials and endorsements from satisfied customers.
Once you've developed a strong brand identity and messaging, you'll be able to market yourself more effectively.
Not Dominating the Place Where Ideal Customers Are
Communication and being at the top of mind in places where ideal customers are critical for success.
If your ideal customers spend most of their free time on LinkedIn, guess what? You need to be there too.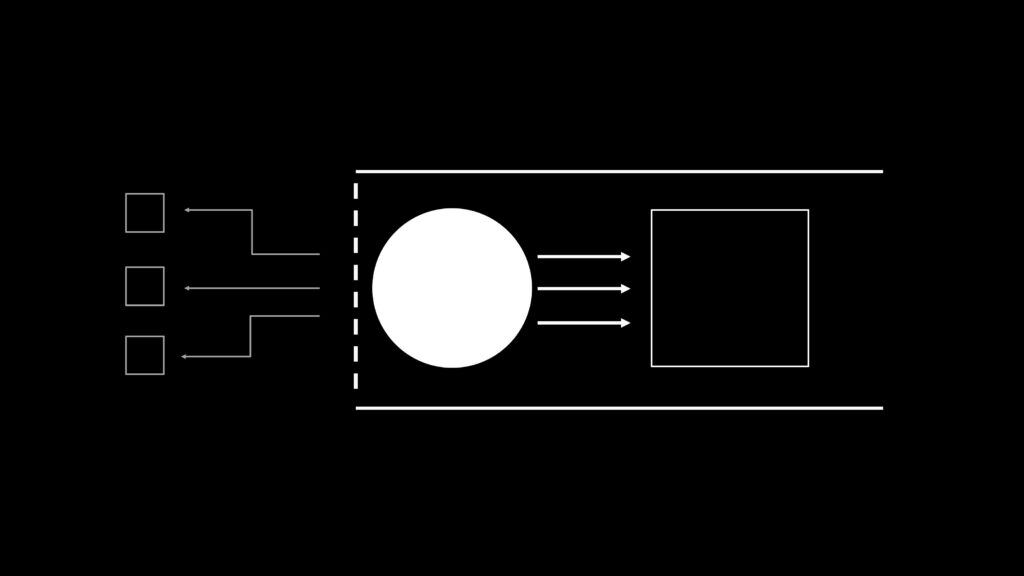 If you want to attract new customers, you need to focus on one network first.
Yes, you could make a podcast, post on Instagram, make TikTok videos, etc.
But common sense will tell you that focusing on one platform first makes the most sense.
You need to dominate the social media networks where your ideal customers hang out.
All your marketing efforts should be focused on making sure that you're visible and easily recognizable on one platform.
Even if you use ads, your cost of customer acquisition will be lower than if you were spending money on multiple platforms.
Very often, people use multiple platforms because they think that doing so will help them reach more people.
However, if you're not focusing on one network that actually helps you acquire customers, then you're missing out on an opportunity.
What is the best channel for customer acquisition?
The best channel for customer acquisition depends on your industry.
In industries where you sell products directly to consumers (like retail), content marketing in combination with paid advertising would work well.
In other industries, like B2B, inbound marketing with personalized outbound outreach would work better.
For example, if you offer consulting services, you would likely do well by creating video content and writing articles.
Once you bring awareness to your business, you can convert those visitors into leads and do personalized outreach to get warm introductions.
Ignoring Email Marketing as a Means of Acquiring Customers
Email marketing is still one of the best ways to acquire new customers. It's proven to work. However, many businesses ignore it completely, thinking that it's too expensive or that it doesn't work.
In reality, email marketing is actually quite affordable and effective.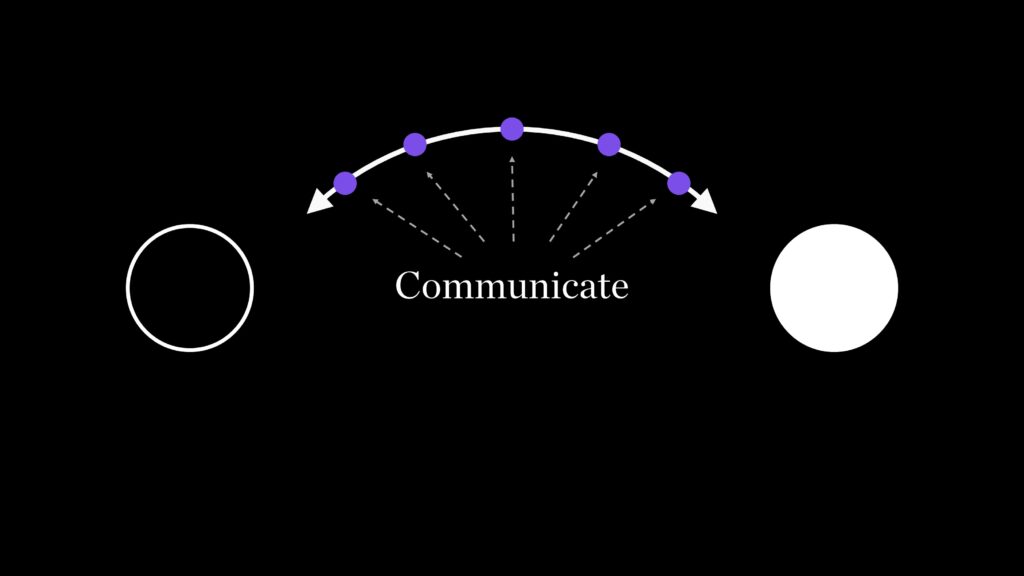 While it's true that email marketing can cost money, it's also true that it's one of the most powerful forms of advertising available.
When done correctly, email marketing can help you convert hundreds of leads into paying customers.
So if you haven't started sending emails yet, now would be a perfect time to start.
Make sure that you have a clear subject line, a short message, and only one call-to-action.
Remember to at least semi-personalize each email so that it feels less like spam and more like a real person reaching out to you.
Don't forget to follow up after you send the initial email. Follow-up emails are just as important as the initial ones.
Send targeted messages based on the actions taken by the recipient.
For example, if someone becomes a lead because they have requested an eBook from you, send them a special complimentary eBook, case study, or even a video.
Having a huge email list is a massive advantage that you should not overlook.
And remember, build a relationship with your leads over time.
After all, it takes time to build trust and loyalty, but not building it means losing opportunities forever.
When you finally get the chance to talk to your leads, don't treat them like products.
Instead, treat them like human beings who deserve respect and consideration. 
Not Giving Any Value to Potential Customers
When someone goes to your website, they expect to get useful information and clear information about your products or service.
However, if they feel that they're being sold to, they'll likely leave immediately.
To avoid this mistake, make sure that you provide value to visitors from the beginning.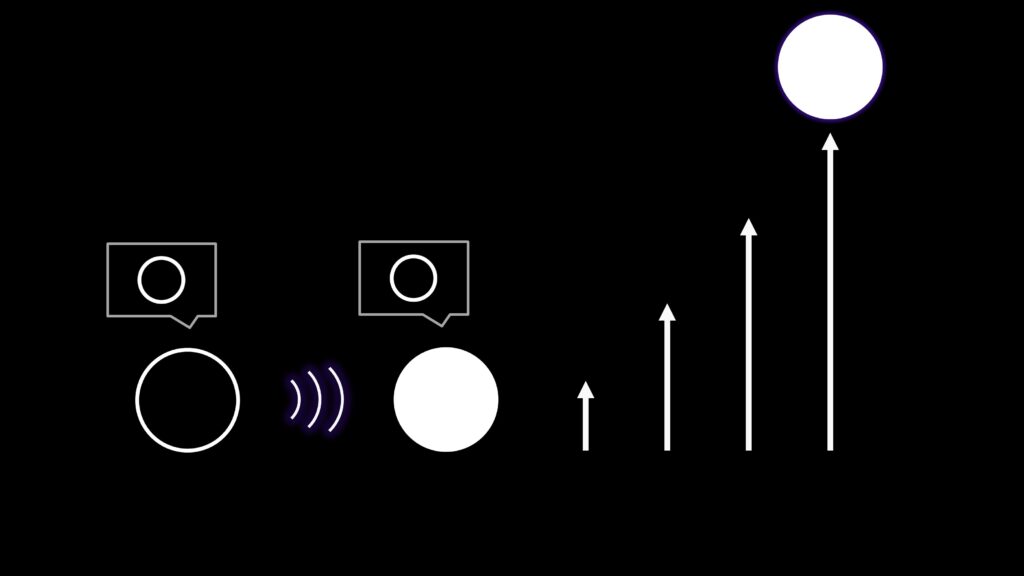 You could offer a free trial or educational content that helps them to get them to sign up and become your new lead.
Make sure that you clearly communicate these offers in your copy and design.
Offering a free eBook, webinar, or master class is a great way to attract attention and build trust.
These types of resources can be used as lead magnets to drive traffic back to your website.
That way, you'll be able to fast track the process of customer acquisition.
Not Investing Enough To Acquire New Customers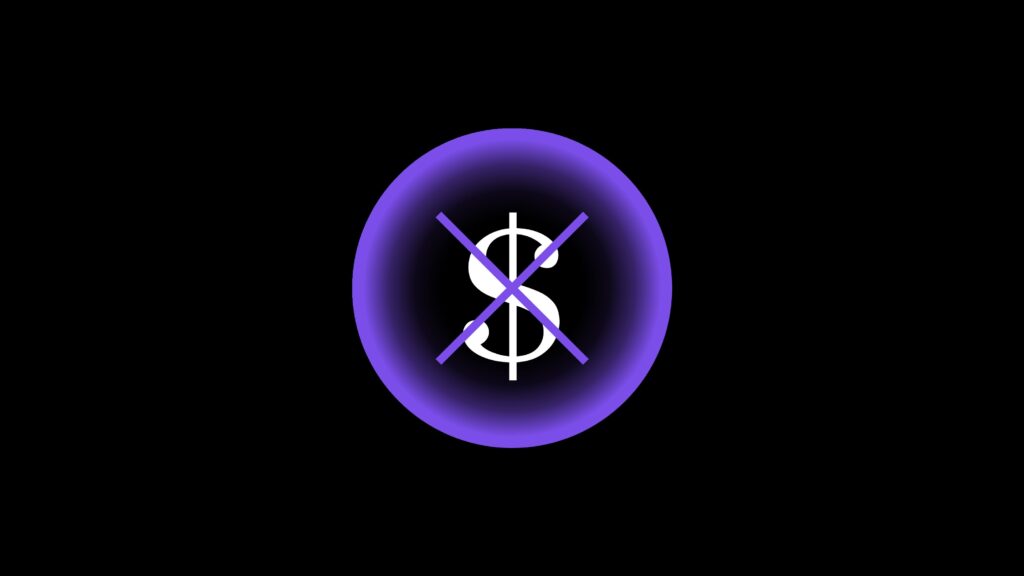 It seems obvious, but many companies spend far too little time and effort on attracting new leads and converting them into paying customers.
This is especially true if you're just starting out and haven't yet built up a large customer base.
The problem is that while it's easier to attract visitors to your website, it's much harder to convert them into paying customers.
It's easy to spend money on ads and expect people to come knocking at your door, but it's hard work to actually turn those people into paying customers.
The reality is that you need to be methodical where marketing is concerned.
You need to invest time and money in testing different strategies before deciding which one will work best for you.
Only then can you double down on what works and cut your losses when things aren't working.
In addition, you should always be looking for ways to improve your conversion rate.
This includes everything from making your landing page better to using A/B tests to improve your site.
Customer acquisition costs should not be looked at as expenses; they are investments in your business.
The point here is that if you haven't invested enough time and energy into acquiring new leads, you won't have enough to invest in turning them into paying customers. That's the cold, hard truth.
How much do I need to spend to acquire a new customer?
The amount you need to spend depends on several factors, including the type of product or service you sell, the competition in your industry and the size of your target market.
If you're selling an expensive product or service, you may want to consider spending more than $50 per lead.
On the other hand, if you're offering a simple service with low barriers to entry, you might only need to spend around $1-10 per lead.
Then you need to take into account the conversion rates of leads into paying customers.
If your conversion rate is 10%, you'll need ten leads to get one paying customer. That will bring you to the final cost of how much you need to spend to acquire a customer.
Not Building a Community Around a Core Belief
There are many benefits to building a community to acquire new customers, yet most businesses fail to do so effectively.
Building a community around your brand is one of the most effective ways to grow your business.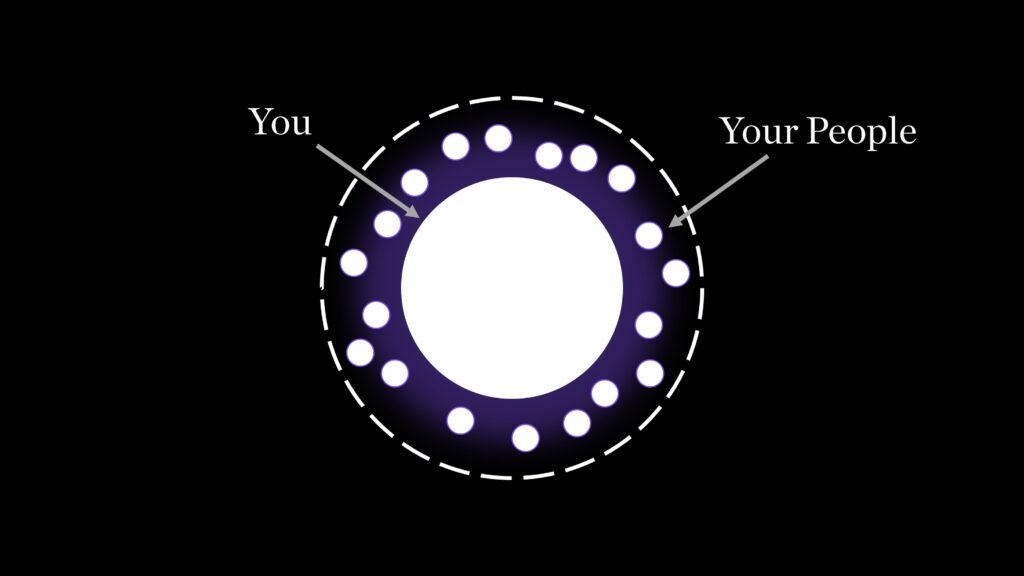 It lets you connect with customers and potential customers, make an online presence, and build relationships.
It is important to think about why your business exists and what your customers care about. That intersection is your core belief and the thing that will attract your business to your audience.
People are attracted to specific businesses because they share common beliefs and values.
When you build a community around your core beliefs, then the customer acquisition process becomes more efficient.
Just think about what it actually takes to have loyal customers. It requires consistency, trustworthiness, and reliability.
If you want to build a community around your brand, make sure that your message aligns with your core beliefs.
A high-end product business might need content marketing to teach people about their products and how they can improve their lives all the time.
On the other hand, if you sell low-cost products, you may only need to share useful information about your products and services.
One of the best ways to solidify what you stand for and attract new customers is by sharing customer wins. This could include testimonials or case studies.
Whatever you choose, just make sure that you communicate this value consistently throughout every touchpoint.
This helps to establish credibility and trust with your audience. 
Conclusion
Common customer acquisition mistakes and myths that businesses make can be easily avoided. You don't need to reinvent the wheel to find success.
All you need to do is learn from others who have been there and done that.
It all comes down to common sense when it comes to customer acquisition strategy.
If you follow these steps, you'll get better results than ever before.
This way, you'll make your business successful even in a competitive market, because you'll understand that customer success is your success.