Article last updated on February 2, 2022
Data is verified.

Many life coaches struggle with the question of how to grow their business and make money as a coach. This article will give you some great ideas on how to take your life coaching marketing plan to the next level and grow your business effectively.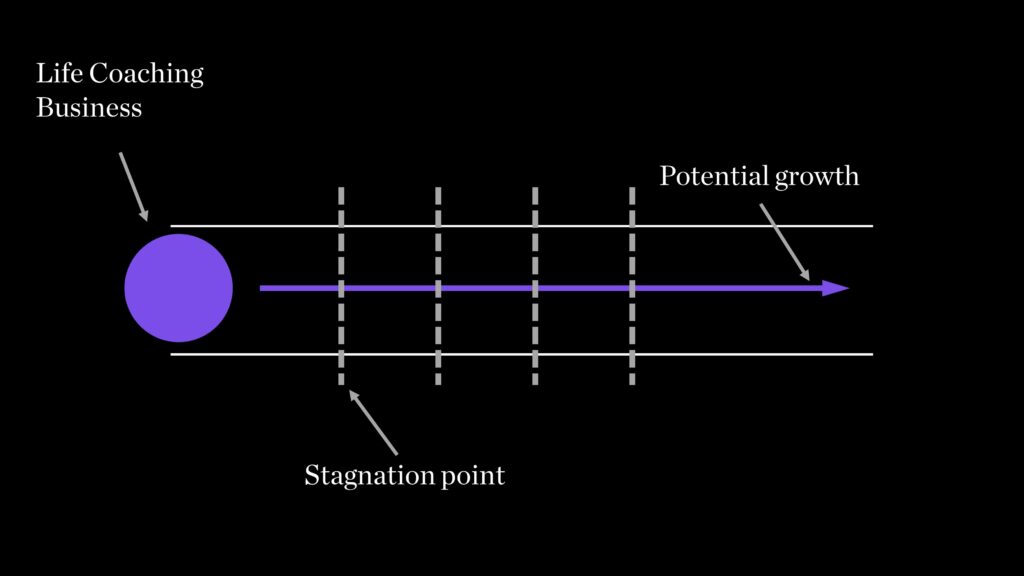 You see, there are many ways that people can find out about your services, but the problem is that most of the activities will be like throwing pebbles into the ocean.
You may get lucky and hit the right person at the right time, but it's not guaranteed. The best way to ensure that you reach more clients is by using effective marketing strategy.
When I was working on improving the growth strategy for CoachTrainingEDU, John (the owner and founder) had a fantastic website, but he wanted to do even better.
He knew that his site needed a lot of work, so we set up a plan together to improve his overall strategy. Now, almost one year later, he is doing really well.
That being said, I want to say that I can provide you with the best marketing plan, but at the end of the day, it will be up to you to do the work (like John did).
If you don't have the time or energy to put in the effort, thinking some secret hack will make you a successful life coach, then this isn't going to work for you. But if you're willing to put in the hard work, then you'll be able to reap the rewards.
Define Your Leverage as a Life Coach
What makes a good coach is more than just knowing what they know. It's also having empathy for others, which is why I believe that it's important to understand other people's needs before trying to help them solve problems.
The first step in growing your business is determining your leverage. What is your edge?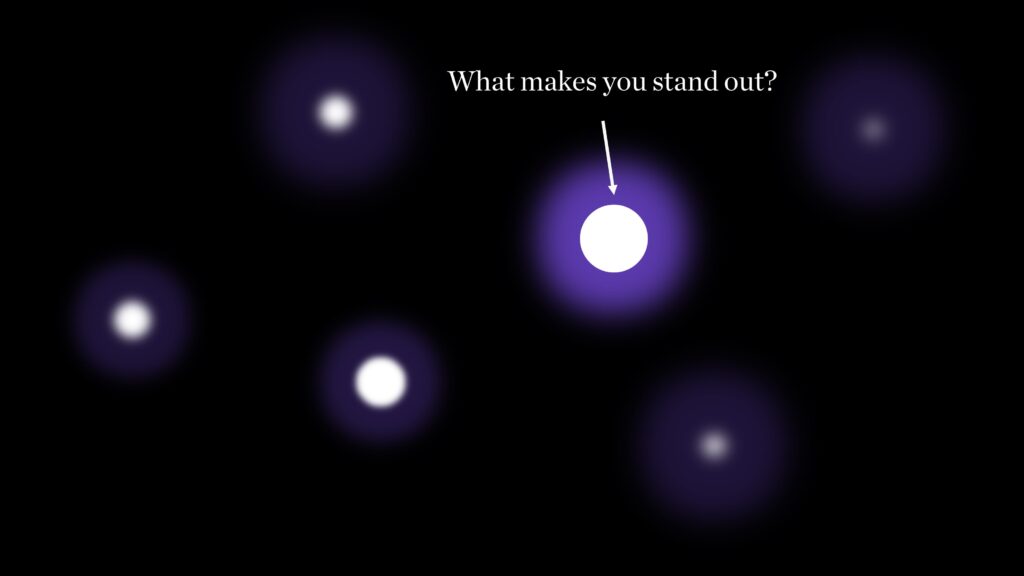 What do people recognize when they meet you?
The solution to eliminating competition is to not play a game where you compete against someone else. Instead, you need to have something very specific that sets you apart from everyone else.
Leverage first, marketing second
You can see, I am not saying the first obvious thing, which is to define your target market.
I think that the reason why many people fail at life coaching is because they don't know exactly how to position themselves first.
They look online for something that looks "good enough," but as time goes on, they end up drained, burned-out, and not that much richer.
Even though this sounds cliché, the point is to first look inside yourself. What makes you unique? How can you use that to differentiate yourself from others?
How does your personality fit with the type of clientele you want to attract?
This is the key to success.
Leveraged life coaching examples
Usually, your struggle is your greatest strength. If you've been struggling with something for a long time, chances are you've figured out a way to deal with it.
For example, Caralyn is a holistic skin coach. That's an amazing and empowering life story. She knows everything about skin care and how to treat it. Her goal is to share her knowledge with others who suffer from similar issues.
Another great example would be Craig, who was a porn addict. Now, he has turned his life around and he helps others who are struggling with addiction.
So, these are two different stories, but both of them were able to create their own niche, and there is an unlimited number of these unique stories and life coaching "leverages" because all of us have a unique life path.
To conclude this part, understand that without leverage, you will be a generic life coach that competes on price, and eventually you'll just burn out.
Take two steps back, reflect on your story and your strengths, and then it is time to market and grow your business.
Life Coaching Marketing Plan from Start to Finish
It's time to have a solid marketing plan, but I just want you to remember that at the end of the day, you'll need to put in the work.
That said, here is the basic formula for developing a successful marketing strategy.
People & Leverage
People & Platform
Credibility builder
Amplification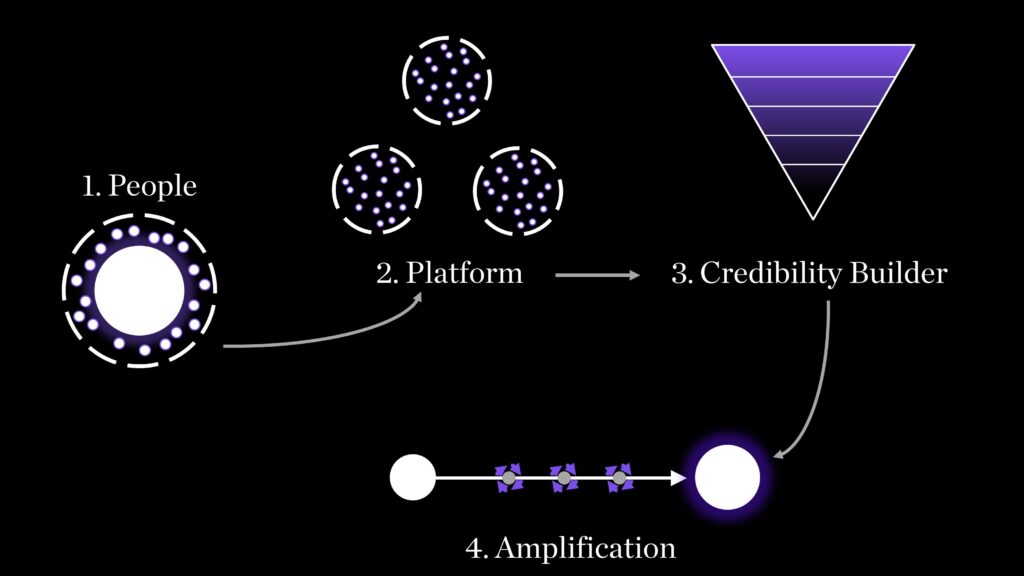 To cover the basics, of course, you will need a website and social media profile where your ideal customers are.
You probably already have this, and I want to tell you right away to not obsess over the look of your website or your profile picture if you are not providing any value to other people first.
Meaning, you could have the best looking website, but if nobody knows about you, then what good is it?
The same applies to your social media profiles.
If you're doing nothing more than sharing links to your blog posts, then you're wasting your time.
You should only post content that provides value to your audience and engages with them.
Leave post sharing to bots. You are a human being with opinions and life experiences to share. Don't suppress that.
Now that's off the way, let's talk about the first step in our marketing plan, which is something I call "People & Leverage."
1. People & Leverage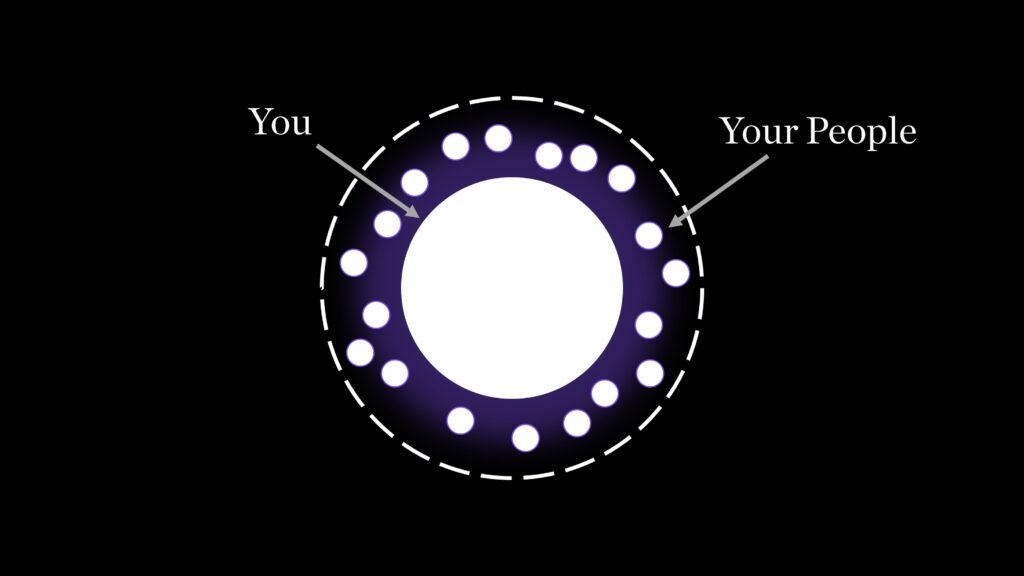 I have already talked about leverage and why it is important. Now we need to use your leverage and combine it with people's deepest wants.
Keep in mind that there's a huge difference between needs and wants.
People might need something. However, they may not actually desire that thing.
For example, people need to lose weight, but they take action only when they want to look good in some specific situation (weirdly enough, it is usually on wedding day).
Or to put it more bluntly, people need to lose weight, but they go ahead and do it when they have a heart condition, because they want to live longer. This example was a bit straightforward, but it brought the point home.
You, as a life coach, have an advantage because of your skill at empathizing and connecting with people.
When you are connecting with someone, you are also giving them permission to share their story with you.
And once they share their story with you, you can use that information to help them solve their problems and understand the core collective problem better.
Whenever you feel stuck, just ask yourself, "What do these people want to become?" and "How does my story relate to their current pain point?"
There's no secret recipe here; you are talking with another human being and the more you know about them, the better you can help them. Which later will help us do it at scale.
2. People & Platform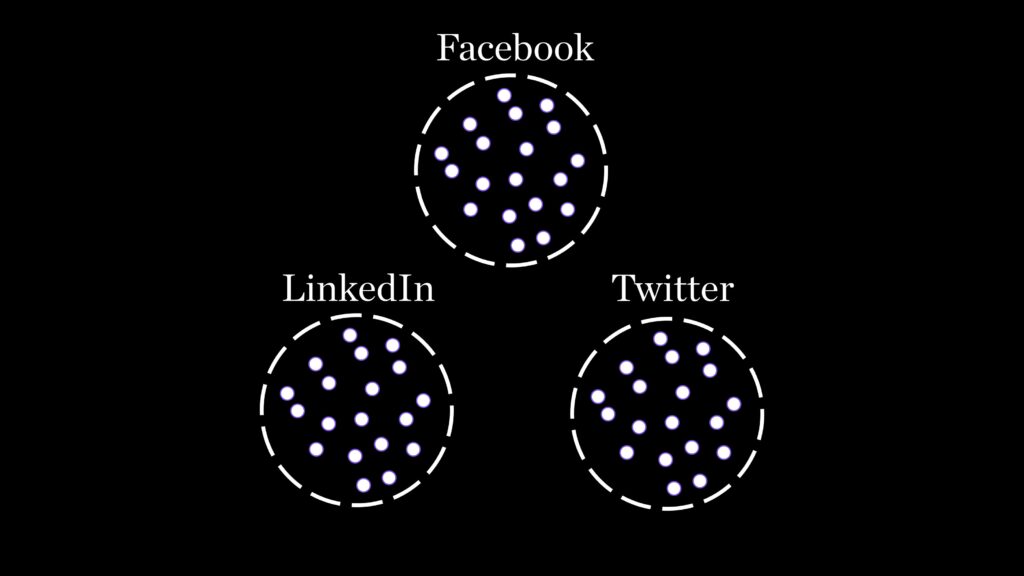 This is the second part of our marketing plan.
It is essential to be on platforms where your people hang out.
Facebook, Instagram, Twitter, LinkedIn, Pinterest, TikTok, etc.
These are all places where people spend most of their time, and if you are not present there, you won't get noticed.
Where are your people? Where are they spending time?
Most people are on social media, just observing and reading.
One thing you need to know is that most people will not engage with you unless you give them a reason to. So how do you get noticed?
To increase engagement, you must provide value to these groups/platforms.
Most likely, your ideal client will look at your posts and comments and think "Wow, this person really cares."
But what they don't realize is that you were probably posting about something that was relevant to them or that you had a personal connection with.
The key is to find ways to make sure you are always resonating with your leverage.
You want to attract potential client and repel the rest.
3. Credibility builder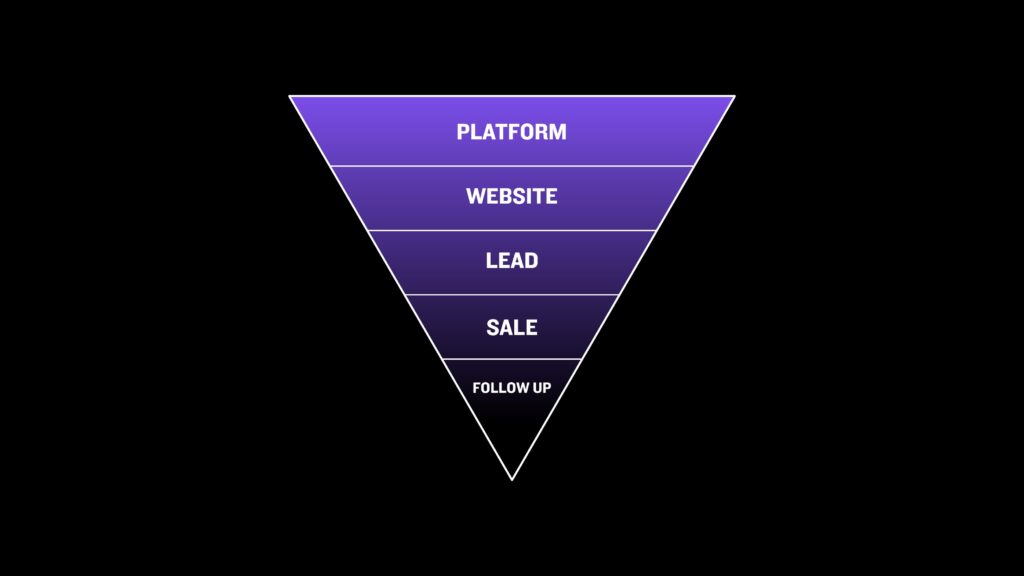 All of this boils down to generating awareness and saying to your target audience, "Hey! I have something special to offer. Go to my website! "
Your website is where you will build credibility. If you are looking for clients, then your website should be filled with content that shows off who you are and what you're capable of doing.
Here's one way to do it:
Create a blog post once a week.
Make sure each post has a clear call-to-action.
Use images and videos to illustrate your points.
Include links to other websites that demonstrate your expertise.
Without people coming to your website, your credibility does not matter. At the end of the day, you need clients. Clients come from coaching sessions, and coaching sessions come from creating an online presence.
One thing I need to mention here that I see most life coaches do a terrible job of is having some generic lead magnet on their website.
When prospective clients are on your website, they want a "taste" of what you have to offer.
That's the purpose of the lead magnet. A lead magnet is an incentive to sign up for your newsletter.
If you are going to create a lead magnet, make sure it is something that will resonate with your audience.
For a life coaching business, it would be great to offer a free 30-minute session in exchange for signing up for your newsletter. This will also allow you to test whether or not your message is working.
As you scale your business, you will not have time for this type of activity, so you'll be able to create an eBook on the "Top 30 lessons learned from doing 300 coaching sessions".
4. Amplification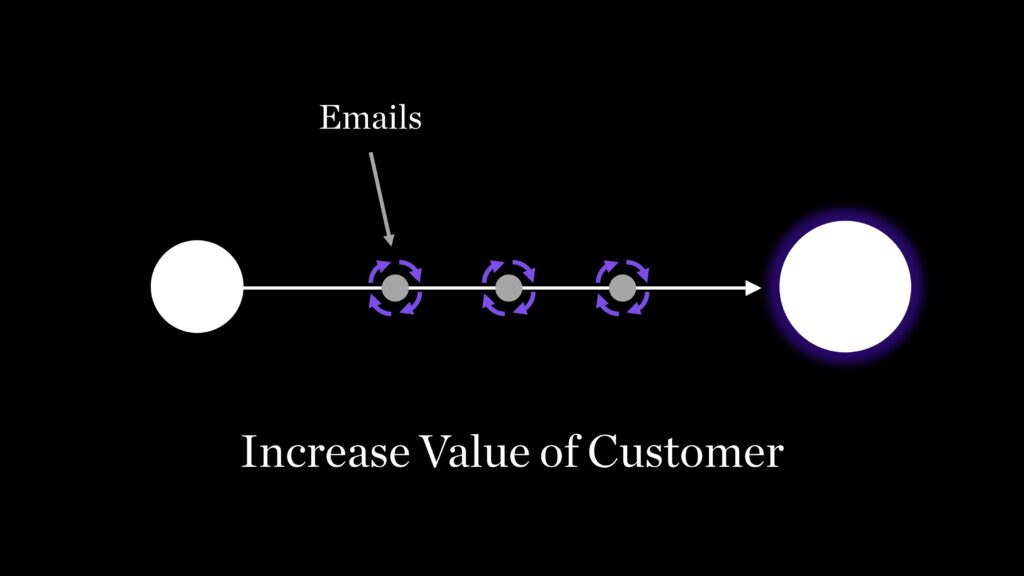 Amplification is my fancy way of saying creating more out of the value of leads and customers.
So, if someone becomes a lead, you need to have an email campaign set up to convert them into a customer.
If someone signs up for your coaching package, you need to follow up with them to ensure they are happy and satisfied.
This is why I like using email drip marketing campaigns. Drip marketing allows you to send emails over a period of time without overwhelming your subscribers.
The point is to be human. People love it when we share stories from our personal lives that are relatable to them.
Your email list will grow exponentially as long as you can provide value to your audience.
The best thing when you are at the amplification stage is that you have a warm audience that knows who you are. You don't need to worry about building credibility because you already have it.
Bringing It All Together
 Whenever you feel stuck, think about creating a win-win situation for yourself and your client.
Think about your story and how it relates to your client's story. You may find that by sharing your own journey, you can help your client overcome obstacles and achieve goals faster.
The thing that will make your marketing plan unsuccessful is not doing the work.
If you follow these four steps, you will be well on your way to growing your life coaching business.
I would like to give you my key points that you should remember:
Your story, your struggle, is your life coaching strength and leverage.
Deeply understand your people and what they want, not what they need.
Human "wants" generate action.
Be on platforms where your ideals are.
You don't need a larger audience. You need the right audience.
Whenever in doubt, think about current clients and where they spend their time.
It is all about giving value, relevancy, and transparency.
It is OK to give a free life coaching session as a lead magnet.
Build relationships with other coaches and experts.
Package a mini-version of your experience and give it as a lead magnet.
Create an automated version of yourself as an email drip sequence.
Show the wins of your clients.
If I could give you a secret sauce of the entire marketing plan in one word, it would be "Care". The life coaching market is saturated with information, but people care about relevancy.
Your coaching skills are only half of the equation. The other half is your story and your authenticity.
I could list more marketing methods, but I wanted to simplify this into 4 steps so you don't get overwhelmed.
Remember that this is just a guide to help you take action the right way and not run in circles.