Article last updated on May 6, 2022
Data is verified.

When you have a virtual CMO, you can focus on what really matters—running your business.
Most business owners should focus on growing their businesses, and marketing should be taken care of by someone who really knows what they are doing.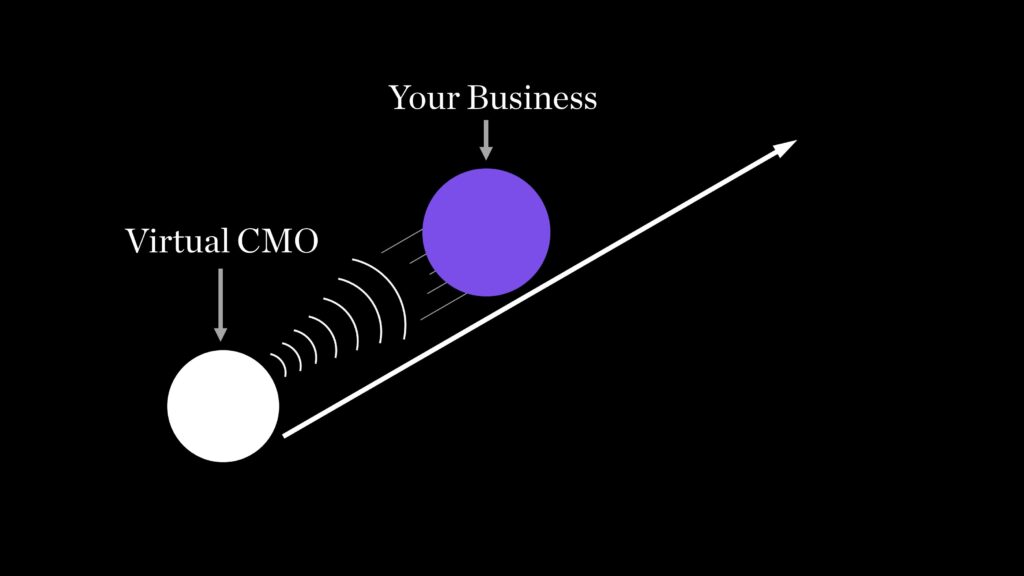 That way, you get the best of both worlds.
You get a virtual CMO that will take care of all your marketing needs while you concentrate on growing your business.
To be straightforward, in order to achieve success, you must first understand where you're going.
This requires having a clear vision of where you want to go. It also means knowing how to get there.
The secret weapon to achieving both of these goals is a virtual CMO. A virtual CMO is someone who manages your company from afar.
They help you set strategic direction, manage marketing operations, and make sure everything runs smoothly.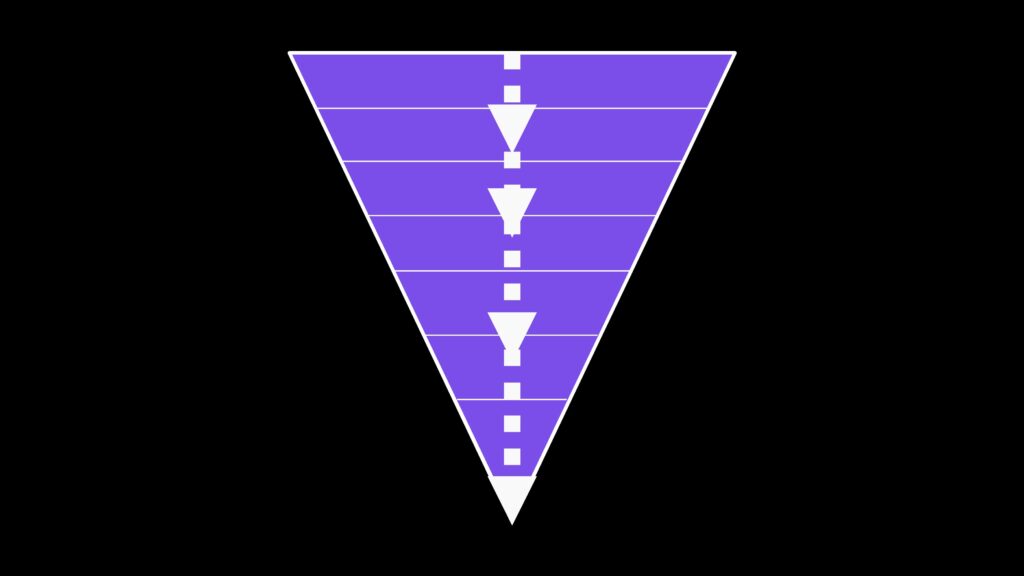 A virtual CMO doesn't just sit back and watch your business run itself.
Instead, they work with you to ensure that your business is running as efficiently as possible.
This article will teach you what a virtual CMO is, how to hire one, why you should consider hiring one, and at the end, I'll answer common questions about virtual CMOs.
What Is a Virtual CMO?
Virtual CMOs are a relatively new concept, but they're becoming increasingly popular among businesses who are looking to cut costs by not hiring an in-house employee.
They are typically used for midsize businesses, small businesses, or startups because they are less expensive than full-time CMO.
In addition, they allow companies to scale up quickly without investing too much money in training and onboarding.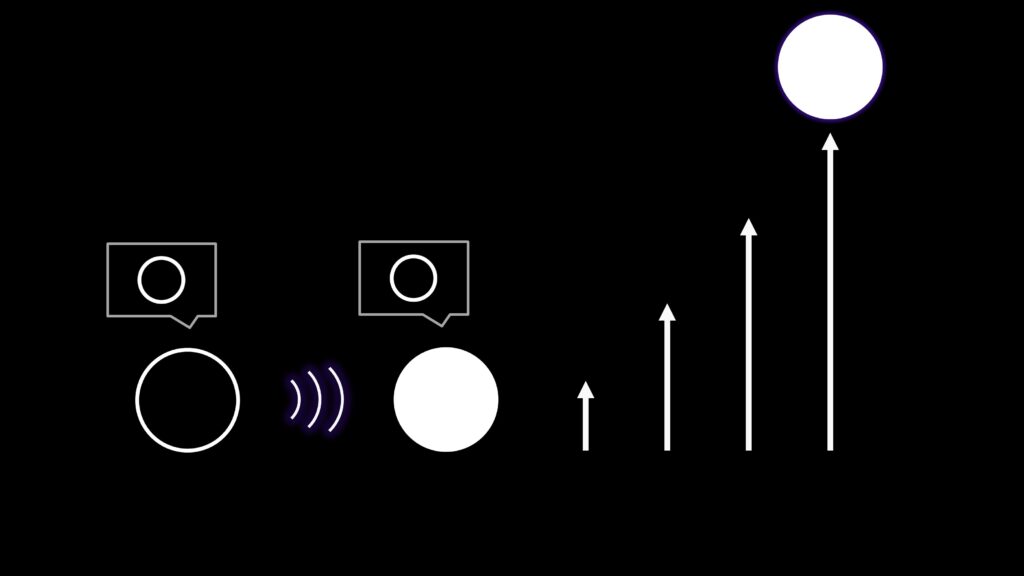 A virtual CMO is someone who works remotely from home, usually in conjunction with a traditional CMO.
While many companies have tried to implement virtual CMO programs in the past, most have failed due to issues with communication and collaboration.
However, these problems have largely been solved thanks to modern technology.
In fact, the rise of virtual CMOs has led to a number of benefits for both business owners and employees.
For example, remote workers tend to work much harder than their office counterparts, and they're able to spend less time commuting and more time working.
In addition, virtual CMOs typically save money on travel expenses since they no longer need to fly back to headquarters every week.
While virtual CMOs aren't always cheaper than hiring a freelancer for a specific marketing job, they can actually be quite cost-effective.
Their knowledge and experience often make them worth more than a single freelance worker or even multiple ones, especially if you're looking to grow your business.
The biggest advantage of having a virtual CMO is that it allows companies to scale without compromising quality.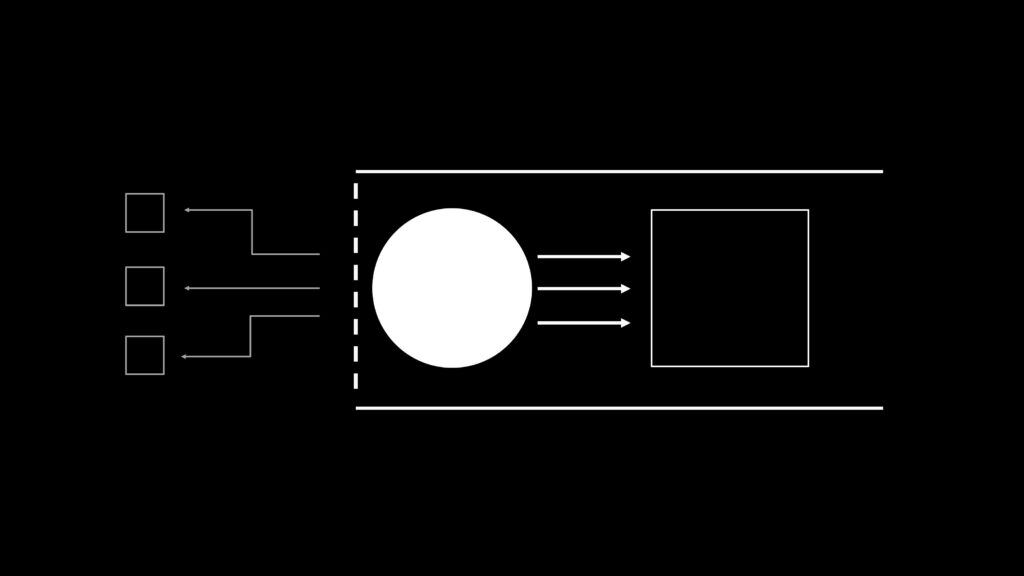 With a virtual CMO, they can expand their reach and grow their business at a faster pace.
In simple terms, a virtual CMO is an expert marketer who helps companies grow.
Reasons Why You Might Need a Virtual Chief Marketing Officer
There are many reasons why you might need a virtual chief marketing officer (vCMO).
For example, if you're just starting out and don't yet have a team of marketers, a vCMO could provide you with the support you need.
Or, if you're currently working with a small team, a vCMO can help you scale your business.
However, there are other benefits to having a vCMO too. In particular, a vCMO helps you build trust with your customers.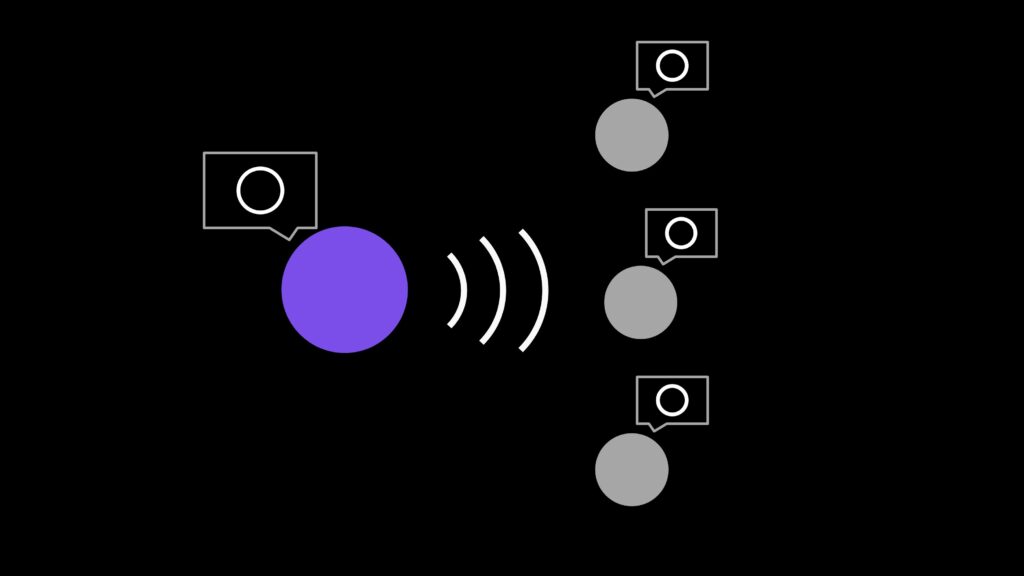 When you work closely with someone who has experience building brands, you can learn valuable lessons that will help you grow your own brand.
For example, a vCMO knows how to create long-term relationships with clients.
They understand how to communicate effectively with clients and how to develop strong partnerships. And they know how to manage budgets and set realistic expectations.
These skills allow her to help you achieve your goals while keeping costs down.
In addition, a vCMO provides you with access to expert resources.
They can share industry knowledge, offer guidance, and connect you with experts.
This means that you can focus on growing your business without worrying about day-to-day operations.
Finally, a vCMO gives you peace of mind. Because they work remotely, they don't have to worry about office politics.
Plus, they are always available to answer questions and give advice.
So, whether you're just starting out or you're ready to scale your business, a vCMO is a great investment.
Reasons Why Other Businesses Hire Virtual CMOs
Because this position is growing in popularity, most businesses hire virtual CMOs because they want to take their business to the next level.
It doesn't matter if you are in business to business (B2B) or business to consumer (B2C) — both types of businesses benefit from a virtual CMO.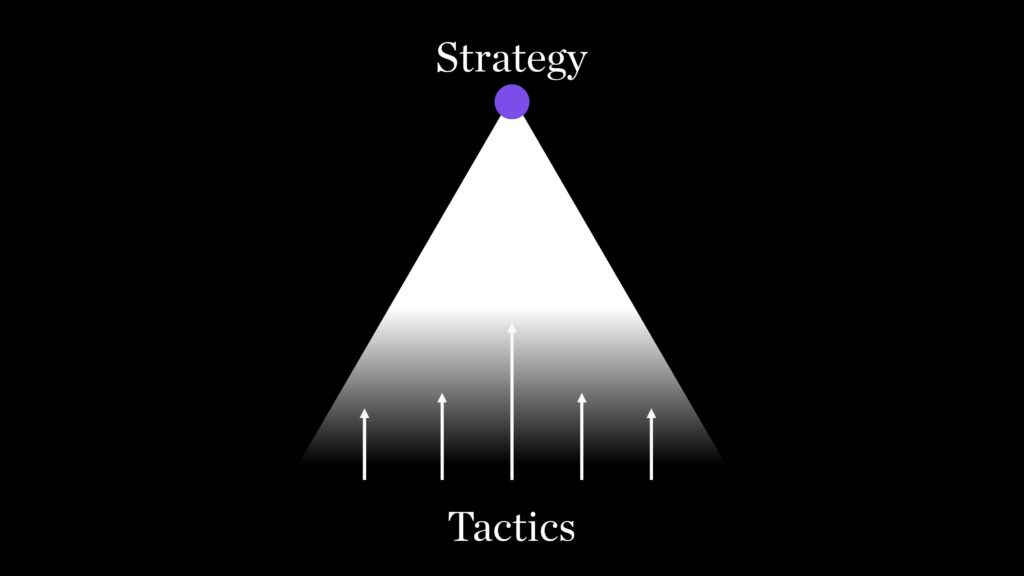 The main thing is to have successful campaigns by improving overall marketing investment based on professional-informed decisions and ultimately achieving company goals.
Here are several reasons why companies choose to hire virtual CMOs.
Increase sales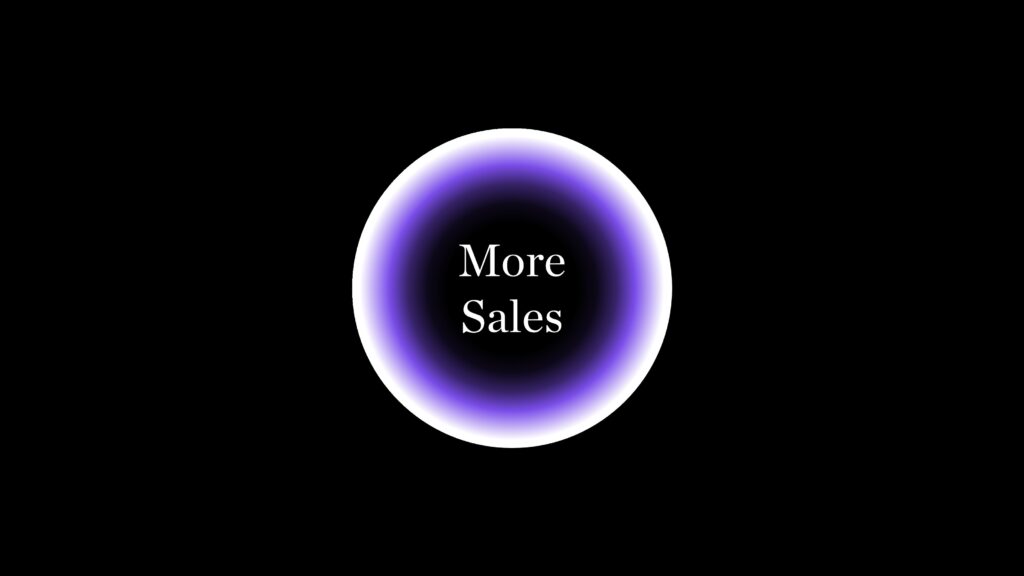 Companies hire virtual CMOs because they believe that hiring a virtual CMO will increase sales.
These employees are responsible for increasing revenue and profits via marketing efforts.
They are usually paid well, and they are expected to perform better than any other employee.
Your marketing ROI is one of the best ways to measure success, and very often, virtual CMOs improve the quality of output of marketing efforts because they understand consumer-centric marketing to a greater degree.
Create better content
Some companies hire virtual CMOS to create better content. They are responsible for articles or they set up a process for business owners to write blog posts.
This way, they can help business owners increase traffic to their website and improve conversions.
Customer experiences are also improved when companies have great content, which in turn increases customer satisfaction, improves efficiency for marketing budgets and bridges the gap towards achieving business goals.
Improve existing growth marketing strategies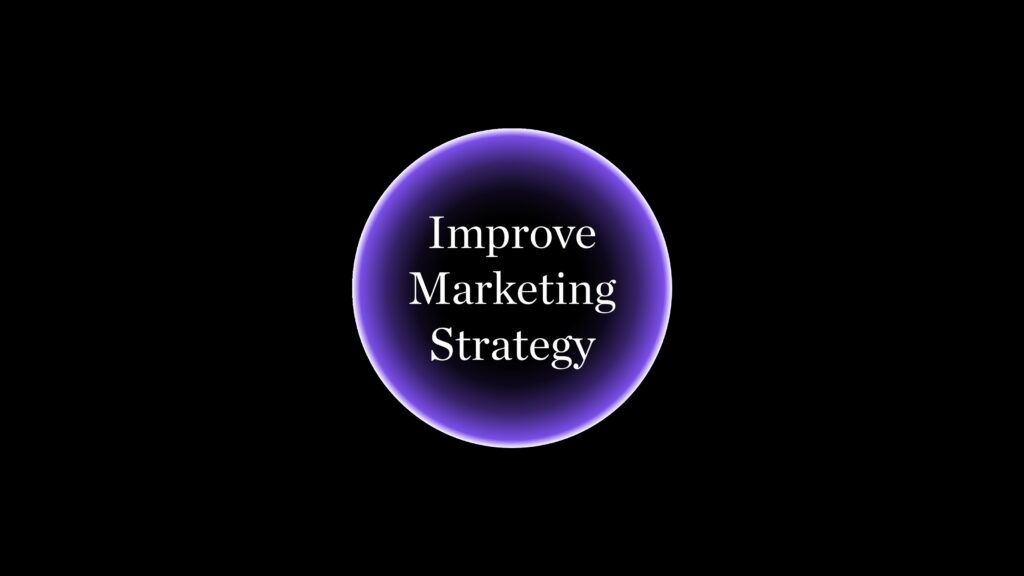 Existing growth marketing strategies may not be effective enough. Companies hire virtual CMOs to make them more successful.
Marketing effectiveness is one of the biggest problems facing businesses today.
A virtual CMO's job is to implement an actionable marketing strategy and use valuable tracking tools to monitor progress.
Create lead magnets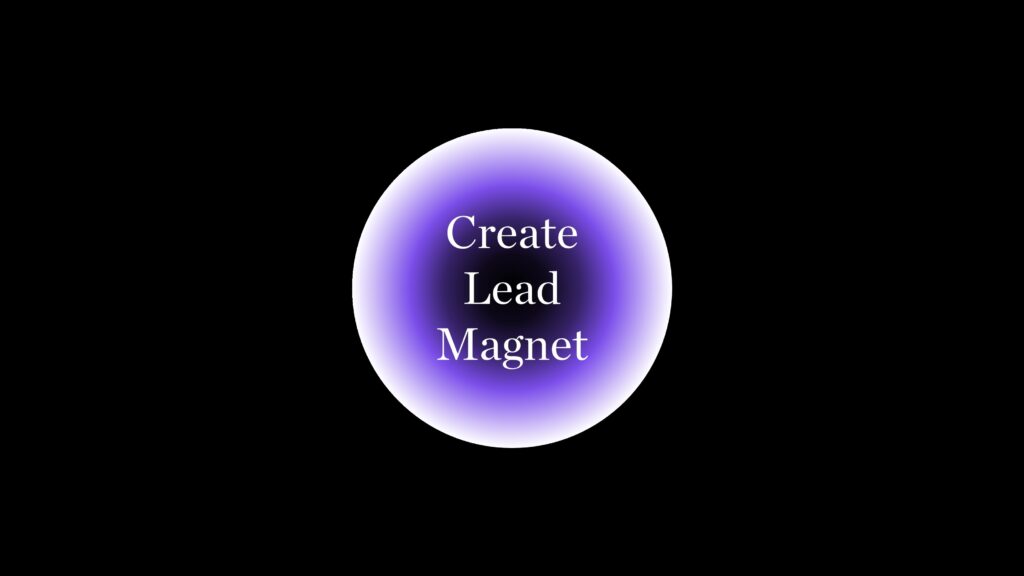 A lot of companies hire virtual CMOs to create lead magnets. A lead magnet is something that attracts leads to your website.
Lead magnets include things like eBooks, webinars, videos, and infographics.
They can lead the process from start to finish.
For example, they may create an eBook that contains all the information that potential customers need to make a decision.
Then, they can use it as part of a funnel to get people to sign up for a webinar.
Afterwards, they can follow up with them by sending them emails containing links to more information.
Improve website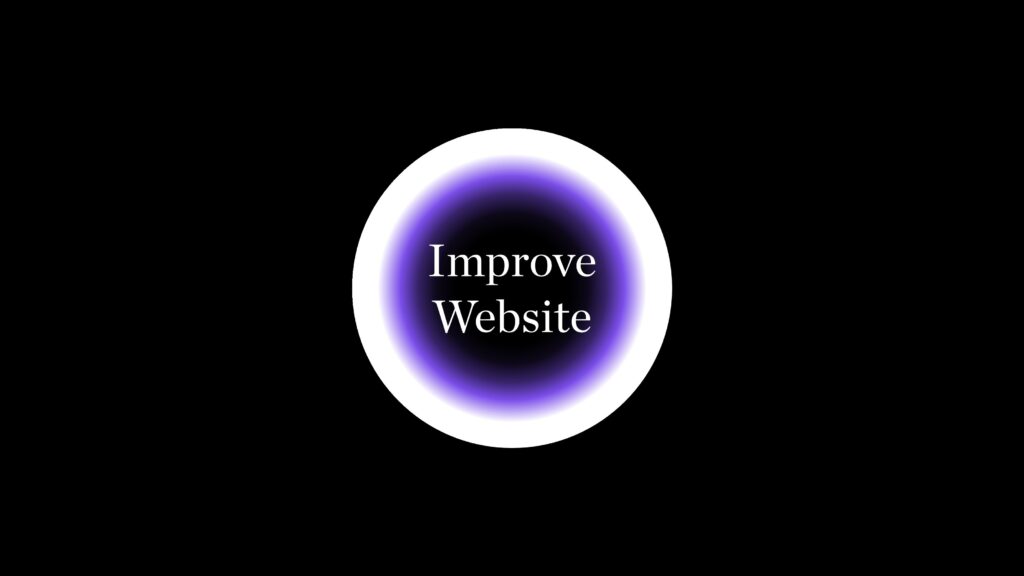 Website, user experience, and conversion rates play a big role in determining if a company succeeds online.
That's why some companies hire virtual CMOs. They are hired to improve these aspects of their websites.
For example, they could be tasked with improving SEO (search engine optimization).
Or, they might be asked to optimize the website for a higher conversion rate.
They understand that conversion rate optimization is important and that without it, business growth potential is limited.
Create an email marketing campaign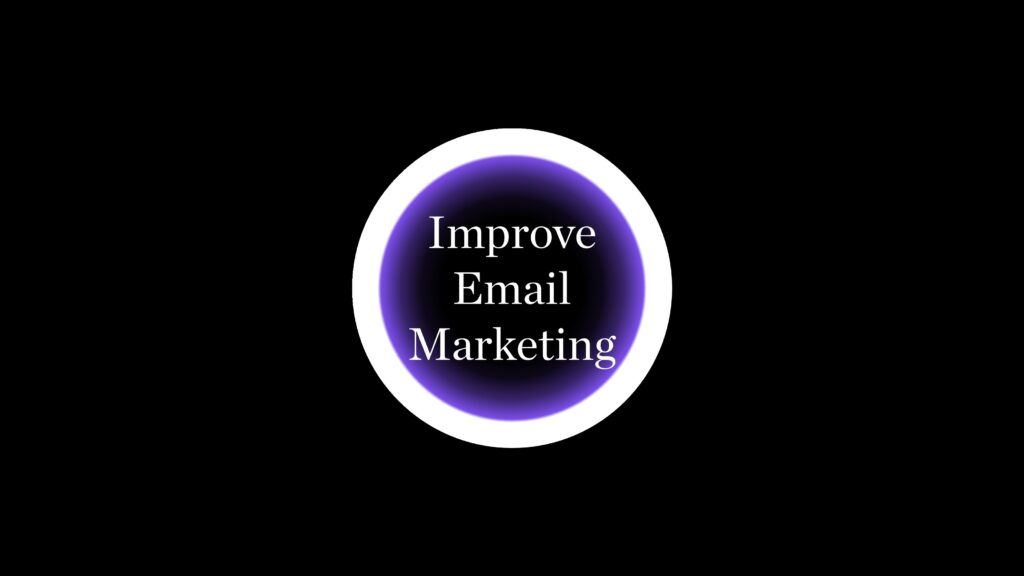 Most businesses don't even have an email campaign. That's why they hire virtual CMOs to do it for them.
They can create an automated email sequence using marketing automation technology that sends messages at specific times throughout the day with the intention of converting leads into customers.
That's an incredible asset for any business owner.
All solid strategic marketing plans have automated email campaigns.
It's a proven fact that they help with converting leads into customers and they increase customer lifetime value.
Setup systems and processes
They are able to create systems and processes that business owners can then implement themselves or outsource to someone else.
That's what makes them so valuable.
For example, a virtual CMO can set up a content creation strategy and process that business owners can then execute on their own.
Not all marketing procedures require a virtual CMO. However, most businesses don't have processes around content creation and distribution.
So, they hire virtual CMOs because they know how to take care of those tasks.
Misconceptions About Virtual CMOs
There are some common misconceptions surrounding virtual CMOs, and for good reason.
When you read all the reasons above, you might think that they can do it all.
But, there are certain limitations that come along with being a virtual CMO.
Here are some myths about virtual chief marketing officers.
Virtual CMOs are not replacing traditional marketers
While virtual CMOs are replacing traditional marketers, they are not replacing them entirely.
They can be a compliment to a traditional marketer. They can also work alongside them.
They are filling gaps left by traditional marketers who are unable to perform certain functions.
For example, a virtual CMO may be responsible for only creating content and improving website conversion rates, while a traditional chief marketing officer can manage social media accounts and develop paid campaigns.
Virtual CMOs are not qualified
A misconception about virtual CMOs is that they are unqualified to lead marketing teams.
While they may not have an MBA or an extensive marketing background, they do possess several qualities that make them qualified to lead marketing teams, which is experience.
Usually, they were marketing freelancers before becoming virtual CMOs.
So, they already had experience managing different types of clients.
They know how to communicate effectively. They understand the importance of building trust with their audience.
Virtual CMOs are not ideal for social media management
Many believe that virtual CMOs do social media marketing. While this is partially true, experienced CMOs tend to focus more on content marketing than social media.
Social media is just one part of a broader digital marketing strategy.
Very often, there's better ROI by focusing on other areas like content creation and content marketing instead of managing social media.
Virtual CMOs can not do it all
Some people think that virtual CMOs can do everything. This isn't true.
A virtual CMO should focus on what they do best. If a virtual CMO has experience in one area, then they should stick to that area.
This is vital because if a virtual CMO does too many things, they will end up doing none of them well.
If you want your business to grow, then you need to find a virtual CMO that focuses on one thing and excels at it.
Virtual CMOs are not the same as digital marketer
There are many similarities between virtual CMOs and digital marketers.
Both are tasked with promoting brands online. However, there are differences too.
For example, virtual CMOs usually work on processes and content marketing, while digital marketers usually work on paid advertising.
In most cases, virtual CMOs are hired to create strategies and plans for business growth, whereas digital marketers are hired to implement those strategies.
When hiring a virtual CMO, look for someone who understands both sides of the equation, and can help you achieve success.
Virtual CMOs aren't focused on sales
Virtual CMOs should always be looking for ways to increase revenue.
In order for them to make sure that their work is in line with the company's goals, they should work closely with sales.
They are looking for both long-term and short-term results.
They are thinking about how to bring in new customers, reduce costs, and improve business growth efficiency.
Common Questions About the Virtual Marketing Officer
There are some common questions that come up when talking about virtual marketing officers.
I have answered these below so you can get a better idea of what a virtual CMO is and why they're important.
What are the risks of working with a virtual marketing officer?
The biggest risk of working with a virtual marketing officer is that you may end up paying too much money for services that aren't worth it.
There are many virtual marketing officers out there that offer great services, but they charge high prices for those services.
It's easy to fall victim to these scams, especially since there are so many "marketing gurus" online.
Make sure that you only hire a reputable one who has experience in the field.
They should have a proven track record of success and should be able to give you references from past clients.
Also, make sure that they have a good reputation online. Check out reviews and testimonials before hiring them.
Where can I find and hire an experienced virtual CMO?
If you're looking for a virtual chief marketing officer, you can Google "virtual chief marketing officer," and you'll find plenty of companies offering this service. You just need to be careful which ones you choose.
There are a lot of them who try to take advantage of people by overpromising and underdelivering.
You can go on job posting platforms such as TopTal or UpWork and potentially find top-rated professionals who specialize in this area.
At the beginning of my career as a virtual CMO, I was active on UpWork and you can check my profile here.
Now I only work with online businesses with an annual net profit of over $100k.
I focus on developing their business growth blueprint, and that's my core specialization.
Just pay attention to the virtual CMO's previous results and don't hesitate to ask for more information if something doesn't seem right.
How do I know if a virtual CMO is really qualified?
Make sure that they've got the right skills and experience to handle your business.
Ask them about their background, and see if they've worked with any businesses like yours.
Are they willing to share their experiences? If not, then move on to the next candidate.
Also ask them about their plans for growth, and whether they plan to expand beyond just talking the talk but walking the walk.
How much does it cost to hire a virtual CMO?
Legitimate virtual CMOs charge based on the outcome they can deliver. But a very broad rule of thumb would be that you will spend 10% of your annual revenue.
That means that if your company makes $150k per year, you would spend around $15k for full service.
This is because most of the time, a virtual CMO will provide you with a full package of content marketing, website optimization, and email campaign setup and automation.
This way, you won't have to worry about spending too much money, and you'll still get all the benefits of having a dedicated team behind you.
However, there are also some virtual CMOs that charge monthly fees.
Personally, I think charging retainer fees is unethical, but if you want to use their services, you may feel differently.
How do I know whether a virtual CMO is right for me?
It's best to start off with a free consultation session where you can ask any questions you might have.
After that, you can decide whether you want to continue working together.
Or you can do a smaller project and test how things work out between both parties.
If you get what you have paid for and even more, then you should definitely consider continuing with the relationship.
But if you feel that things aren't going anywhere, then perhaps it's better to look elsewhere.
Should I hire an agency instead of a virtual CMO?
If you don't have the budget to hire a full-time Chief Marketing Officer (CMO), then hiring an agency may be the best option for you.
However, if you do have the budget, then hiring a virtual CMO could be the best solution for you.
There are many benefits to hiring a virtual CMO over hiring an agency.
For one thing, agencies often charge by the hour, whereas virtual CMOs typically charge per project.
Another benefit is that agencies usually work with multiple clients at once, while virtual CMOs tend to focus on one client at a time.
In addition, many agencies also offer a wide range of services, such as social media management, SEO, PPC advertising, branding and design, and so on and so forth.
On the other hand, virtual CMOs can see the bigger picture and help you achieve your actual goals faster.
How do I know if my business needs a virtual CMO?
If you're running a small business, chances are you need someone to help you see the big picture.
A virtual CMO is a great option for businesses that need to scale quickly without having to invest heavily in hiring additional staff members.
Often times, business owners get caught up in day-to-day operations and forget about actual growth.
They end up doing the wrong things, so they need someone to step in and guide them through the process.
This is how you can tell if you need a virtual CMO. If you notice that your business isn't growing as fast as you'd like, then this is probably why.
How much responsibility should a virtual CMO have?
As a virtual CMO, you are expected to have a broad understanding of the organization and its products and services.
You are also expected to understand the market trends and consumer behavior.
You are expected to know the competition and be able to identify their strengths and weaknesses.
You must also be familiar with the company's financial performance.
It is important that you understand the business model and the overall strategic direction of the company.
You need to be able to explain the company's value proposition to potential customers.
You are also expected to be able to communicate effectively with the marketing team, sales team, and other departments within the organization.
How does one become successful as a virtual CMO?
The first thing you should do is figure out what kind of role you want to play within your organization.
You need to decide whether you want to be a hands-on manager or a strategic thinker.
It's important to understand that both roles require different skillsets, so you need to pick one or the other.
For example, if you want to be a strategist, you need to be able to think strategically and you need to be able to communicate effectively.
On the other hand, if you want to manage the day-to-day operations, you need to be good at managing people and budgets.
In addition, you need to be comfortable delegating tasks to others.
To become a successful virtual CMO, you need to possess certain skills and traits. These include:
Communication Skills: The ability to listen and speak clearly is essential. You need to be comfortable communicating with people across different cultures and backgrounds.
Strategic Thinking: It is important that you think strategically. You need to be creative and innovative. You need to be open-minded and willing to try new things.
Problem Solving: You need to be able to solve problems quickly and efficiently. You need to be flexible and adaptable.
Teamwork: You need to be a team player. You need to be willing to collaborate with other teams.
Time Management: You need to be organized and efficient. You need to be punctual and reliable.
Creativity: You need to be creative. You need to be innovative. You need to come up with unique ideas and solutions.
Self-Motivation: You need to be self-motivated. You need to be driven and determined. You need to be persistent and focused.
Emotional Intelligence: You need to be empathetic and compassionate. You need to be sensitive and caring. You need to be patient and tolerant.
Accountability: You need to be accountable. You need to take ownership of your actions. You need to accept responsibility for your mistakes.
Conclusion
In conclusion, the term "virtual CMO" has become increasingly common over the past few years, and there's a trend towards more companies hiring this type of person.
However, it is still not an easy job to get or to find a legit virtual CMO.
Like in marketing in general, there are many people who overpromise and under deliver.
So before you jump into hiring a virtual CMO, make sure they have the right experience.
Also, make sure that their services align well with your company's needs and goals.