Article last updated on September 22, 2022
Data is verified.

There are many reasons why milk tea businesses fail. But most of them boil down to not having a good marketing strategy.
So, of course, there would be a question: what is the best marketing strategy for the milk tea business?
Milk tea has become very popular over the last decade. The beverage is now sold in almost every corner store and supermarket across the globe.
In this article, I'll share with you my top strategies for running a successful milk tea store.
These strategies will help you build a profitable milk tea business, even if you are starting from scratch!
Milk Tea Business Growth Potential
The boba milk tea trend has been sweeping across America since it came out in Taiwan. In fact, the beverage is now ubiquitous in California.
What makes these drinks stand apart from others? They come in a wide array of flavors, including strawberry, mango, green apple, and even coffee.
But what really sets these beverages apart is the unique way they are prepared.
Instead of being served hot, they are typically poured over ice and topped with fruit pieces, nuts, or other ingredients. These beverages are enjoyed cold, refreshingly sweet.
While most people enjoy drinking boba milk tea during the summer months, some businesses have discovered that the winter season brings about a whole new set of opportunities.
After all, what better way to keep yourself warm than to sip on a cup of boba milk tea?
While the beverage itself isn't necessarily seasonal, the demand does increase during colder weather. As such, there are plenty of ways to capitalize on this opportunity.
Create a Brand Identity for Your Boba or Bubble Tea Company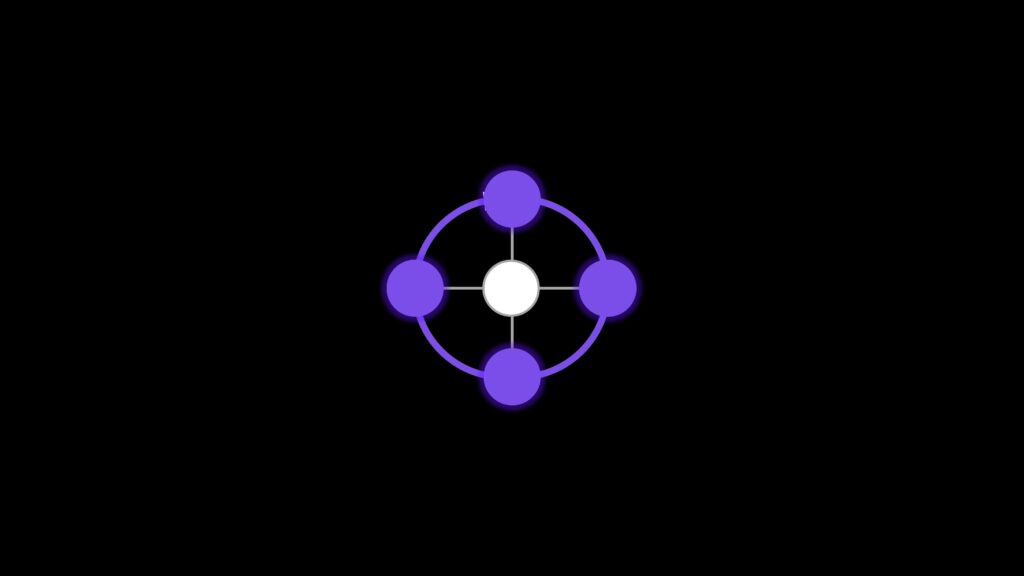 Before we talk about actionable marketing strategies, let's talk about WHY it's important to establish your brand. Your boba business customers and potential customers need to know who you are and what you stand for.
The ideal way to achieve that is through a clear brand identity; something that makes people feel comfortable knowing where they are in relation to you.
For example, when you walk into a Starbucks, you immediately get a sense of who they are as a company. You know that they're going to serve you great food and provide quality service.
So, how do you create a brand identity for your own business?
Well, first off, you should think about what kind of image you want to project. Do you want to be perceived as a trendy place to hang out? Or would you rather be viewed as a reliable establishment that provides high-quality services?
Once you decide which direction you'd like to take, you can start thinking about the elements that define your brand. Your logo, website, and how you are going to be viewed on social media.
Align your brand with your customers
One of the best ways to ensure that your brand identity aligns with your customers is by making sure that everything you do reflects their needs.
You shouldn't just focus on selling them products but also provide them with the best possible customer experience.
If you're not careful, you could end up alienating your customers because you don't understand their needs.
In addition to offering a variety of flavors, you should also make sure that you cater to your customers' preferences. For instance, if you notice that your customers prefer boba milk tea with fruits, then you should definitely double down on those offerings.
You can also use social media to help you learn more about your customers. This will allow you to see what kinds of things they like and dislike so that you can adjust accordingly.
But I'll not bother you with those details. In this article, I want to provide you with an actionable marketing strategy and ways to grow your milk tea business.
Have an eCommerce Website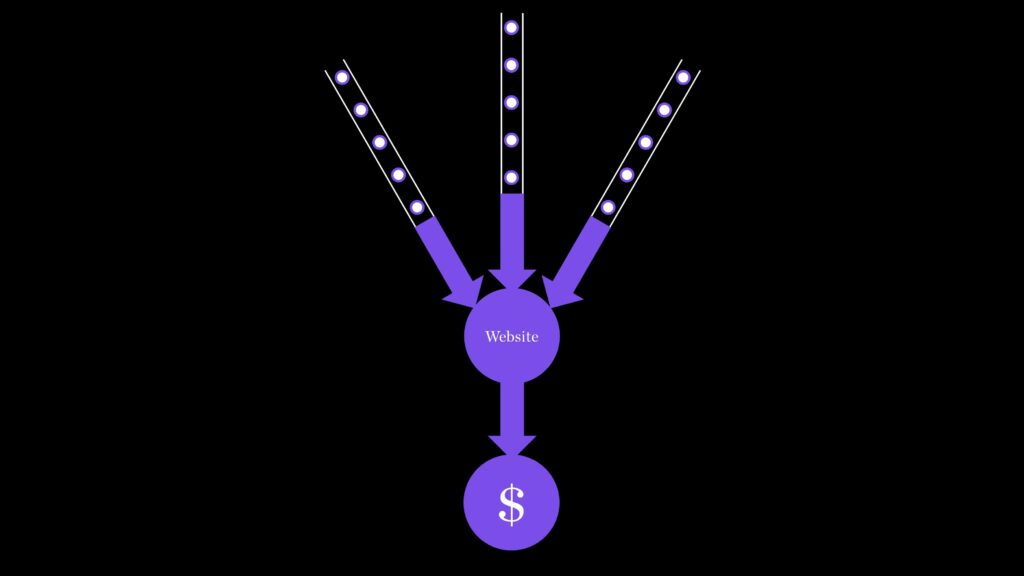 One thing that separates milk tea stores from their competitors is the ability to sell online. More and more consumers are turning to the internet to purchase products.
As such, having an e-commerce website is essential for any milk tea business. It will allow you to reach a wider audience and offer them a convenient way to shop.
You can also use your e-commerce site to promote your store by offering discounts and promotions. This will help drive traffic to your store and boost sales.
If you only have a local shop, you should definitely consider opening an e-commerce website. Your target audience will appreciate being able to buy your product directly from your store.
Now that you know it is important to have your branding and website sorted out, let's start attracting and retaining customers.
Provide Free Samples
One of the easiest ways to get customers to buy from your website or come visit your store is to give away free samples. If you're looking to increase your revenue, then giving away free samples is one of the most effective ways to do so.
The reason why is simple: People love free stuff. They will gladly pay for it even if they didn't intend to.
To get the most out of your free sample program for people who shop online, you can offer free samples to people who sign up for your mailing list.
The point is that people who receive free samples tend to be much more likely to buy from you than those who don't, because once they taste your product, they realize that it is worth paying for.
Another benefit of offering free samples is that it allows you to test different flavors without investing too much money in advertising.
By doing so, you can find out which flavor combinations work well together and which ones don't. Then, you can use what you've learned to make new flavors that your target market will like.
Create Loyalty Programs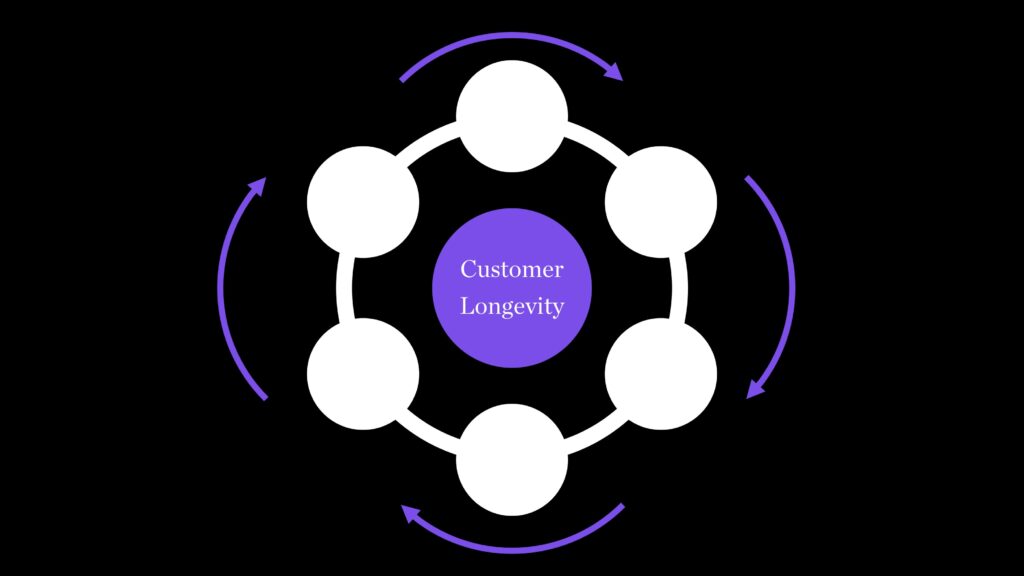 Loyalty programs are another great way to keep your customers coming back. The idea behind loyalty programs is that when someone buys something from you, they get rewarded with points.
These points can then be used to redeem rewards like gift cards, coupons, or other items.
This type of program has proven to be very successful for many businesses. As long as you set up the right incentives, you can easily encourage your customers to become repeat buyers.
Customer longevity is the key to success in any business. By encouraging your customers to return time after time, you can build a loyal customer base.
Your customer loyalty program should be the epicenter of your marketing plan because it ensures that your target customers will always remember you.
The bubble tea market is still growing rapidly. There are lots of opportunities for milk tea entrepreneurs, and having loyal customers is crucial to their growth.
Take Advantage of Social Media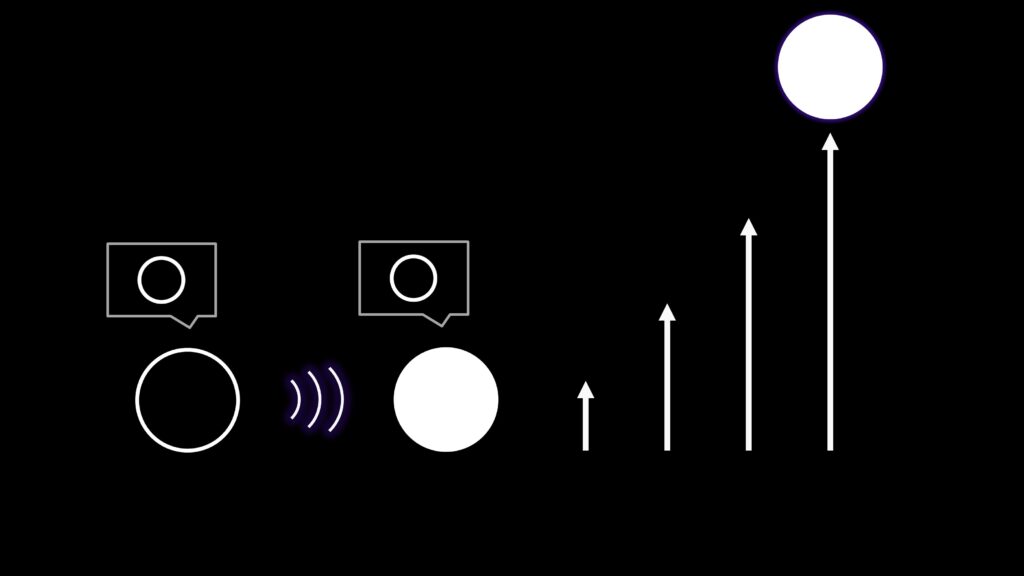 Social media is a powerful tool that every business should utilize. Not only does it allow you to connect with potential customers, but it also helps you stay on top of current trends.
For example, if there is a particular trend that is popular among your target market, you can use social media to share information about it.
Posting on Instagram, TikTok, and YouTube can bring in a lot of traffic to your store.
If you want to grow your business, then you need to make sure that you take advantage of this opportunity.
In addition to posting content related to your products, you can also post videos that showcase how your products are made. This will show your customers what goes into making your products and why they should purchase them.
Imagine if someone hasn't tried your milk tea before and sees a video of how it is being made. That would definitely influence their decision to buy.
With every video you make, you want to educate and entertain your audience. But there are some differences when it comes to creating videos for social media.
Facebook
When you are filming a video for Facebook, you want to focus on telling a story. You want to tell a tale that will capture your viewers' attention.
So maybe how you first started your business, or maybe how you overcame an obstacle? Whatever the case may be, you want to give your audience a glimpse into your life.
You can create a group on Facebook where you can talk about anything you want. Then you can invite your friends to join.
Once you have created a group, you can start sharing posts that relate to your business. For example, you could share pictures of your employees working hard. Or you could share videos of your products being made.
Instagram
On Instagram, you want to focus less on storytelling and more on showcasing your product.
The reason for this is that people who follow you on Instagram already know what kind of products you sell. So instead of talking about your company's history, you can just show off your products.
Yes, you can include stories about your company's past, but you don't want to overwhelm your followers. Instead, you want to highlight the best parts of your business.
The attention span on Instagram is short, so you don't want to waste too much time talking about things that aren't relevant.
TikTok
TikTok is similar to Instagram in that you want to keep your content focused on your products. However, unlike Instagram, you should upload multiple videos every day.
TikTok can really be a great way to get new followers. If you have a funny or interesting video, chances are that your followers will enjoy watching it.
For milk tea businesses, you can record yourself drinking different kinds of milk tea. Then you can add in some humor by having fun with the camera.
You can record the reactions of people as they try your milk tea.
You can combine drinking your milk tea with some popular foods that will attract the attention of broader audiences.
YouTube
For YouTube, you can create long-form educational videos. These types of videos are perfect for milk tea businesses since they can teach your audience about the benefits of drinking milk tea.
You might even do a series of these videos. In each one you can cover a different topic, like health benefits, ingredients, etc.
Not a lot of channels out there are doing this yet. So you can break away from the crowd.
Host Events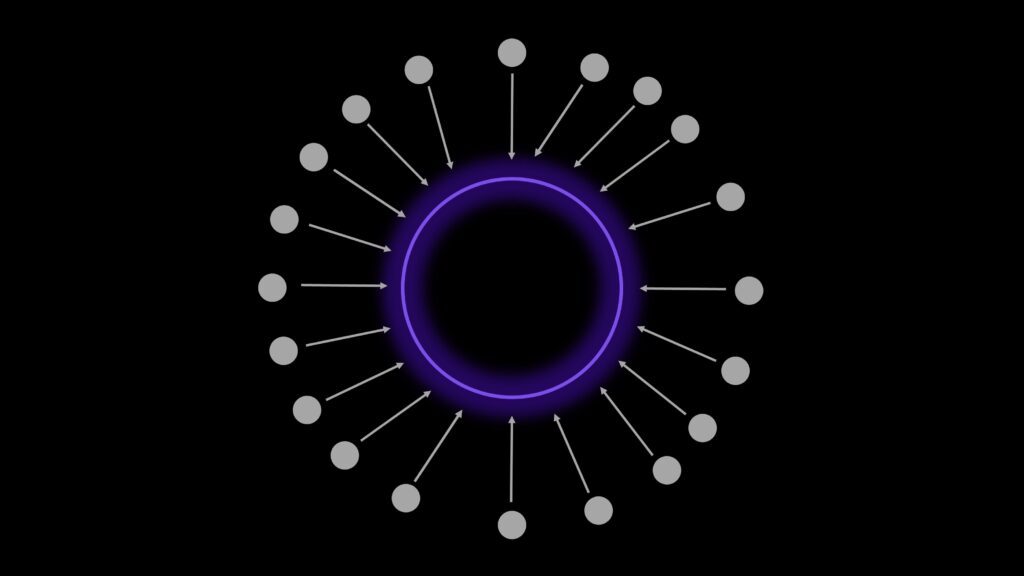 Hosting events is an excellent way to promote your brand. It's not just about having fun; it's about connecting with others and building relationships.
You can host a variety of events, such as birthday parties, holiday celebrations, and charity fundraisers.
When you're planning your event, it might be a good idea to hold it somewhere nearby where you know your target audience will be able to go.
Customer participation in these events is important. Participation will help build trust between you and your customers. This will actually build customer appreciation for your brand.
When you have a really interesting event, people can't help but talk about it.
If you're lucky enough to have some celebrity guests, even better! The more attention you draw to your event, the more opportunities you'll have to sell your products.
Collaborate With Smaller Influencers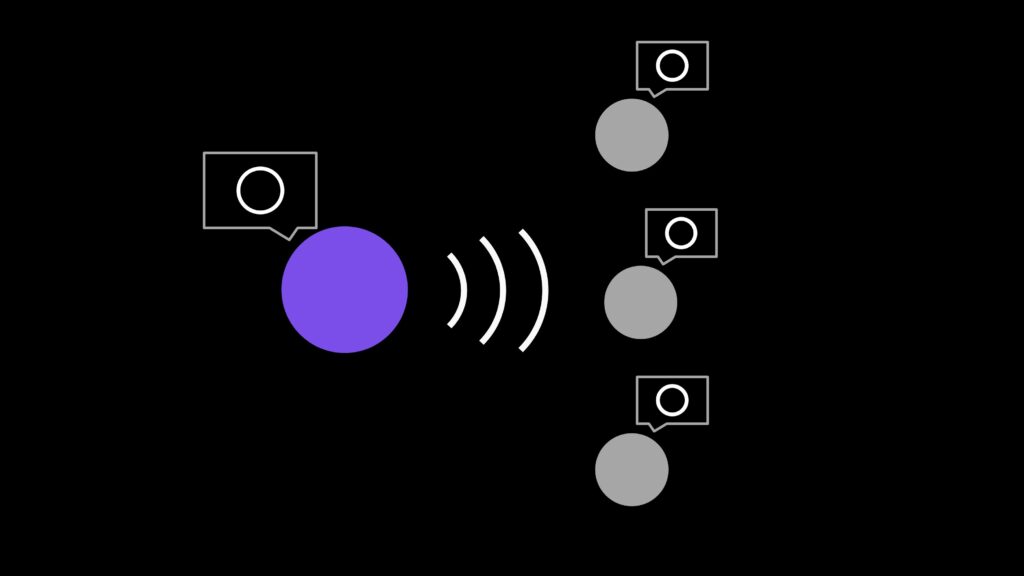 Influencer marketing is becoming increasingly popular because it's cost-effective. Instead of spending thousands of dollars on traditional advertisements, you can partner with smaller influencers who already have a large following.
The influencer market is growing rapidly, and there are plenty of options available. You can find influencers through platforms like Instagram, TikTok, Facebook, Twitter, and YouTube.
Once you've found an influencer who fits your brand, reach out to them and see if they'd be interested in collaborating.
It would be great to start first with influencers that have smaller audiences. Perhaps under 10,000 followers. The reason for doing so is that these influencers are less likely to charge a lot per engagement.
However, once you gain traction, you can increase your budget and pay influencers a lot more.
But keep in mind that the influencer has a target market that is ideal for you. So, don't go overboard and overpay. Instead, focus on finding influencers who fit your brand perfectly.
Then create some interesting promo ideas that will attract a lot of engagement from your audience.
It can be something funny, it can be a giveaway or contest, anything that will get your audience talking.
Collaborate With Local Businesses
If you're looking to expand your business, then this is a great way to connect with other businesses in your area.
This is also a good approach if you're trying to grow your customer base. When you work with local businesses, you can provide discounts to customers who come into their stores.
This is a win-win situation for both parties.
For example, you can collaborate with other beverage shops by offering free samples, loyalty stamp cards or special promotions.
In return, you can offer discounts to their customers. This will encourage them to visit your shop.
There can be a wide range of businesses you can work with. Another example is working with local gyms, where you can give away free samples to gym members.
That way, you are bringing awareness of your bubble tea shop and encouraging people to try it.
You can also work with restaurants, coffee shops, bakeries, and any other type of business that serves food.
Have a Blog About Milk Tea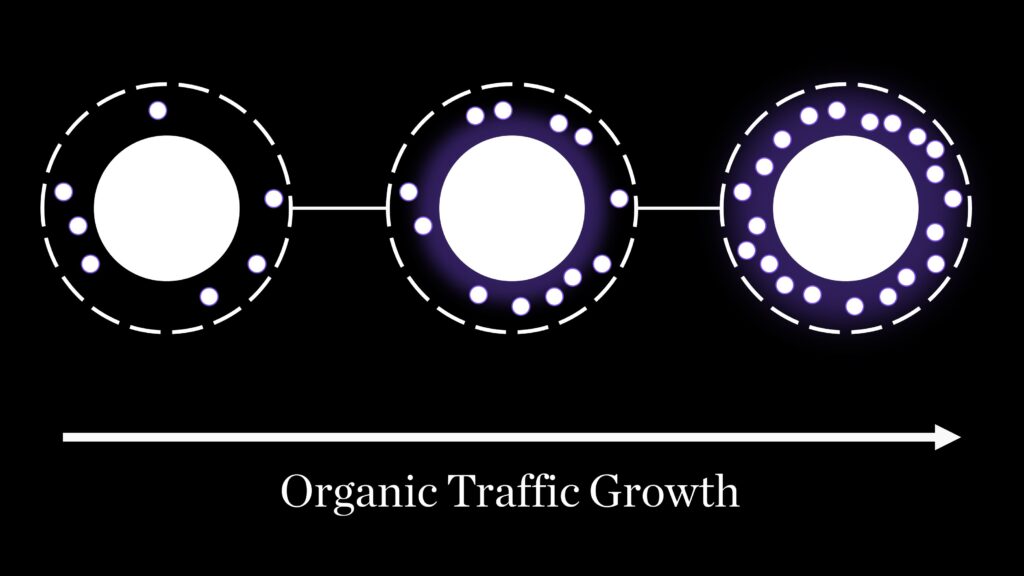 Blogging is one of the best ways to increase sales and drive traffic to your website. When you start a blog, you can write about anything related to your product.
The main goal of blogging is to provide useful information to your readers.
As long as you do this, you'll attract a large number of visitors who are interested in learning more about your company.
Blogging is such an underrated marketing strategy because most companies don't realize its power. However, once you learn how to create quality content, you'll see how effective it can be.
By writing articles about topics that interest your target market, you'll gain a following of regular readers.
Once you have a strong online presence, you'll find yourself getting new sales all the time.
The biggest advantage is that, once you have multiple blogs ranked high in search engines, you'll get a ton of free traffic from organic searches.
This means that whenever someone types something related to "milk tea" or "best milk tea", your site will come up first.
Conclusion
The popularity of bubble tea is growing rapidly, and milk tea brands are starting to take notice.
However, there's still room for improvement when it comes to marketing strategies. If you want to make sure your business succeeds, then you need to invest in these strategies.
These tips should help you improve your milk tea business.
If you own a bubble tea shop and you want to capitalize on your marketing efforts, then you need to read this article once again and take action.