Article last updated on May 11, 2022
Data is verified.

Organic customer acquisition is a good way for companies to get customers without having to pay for them.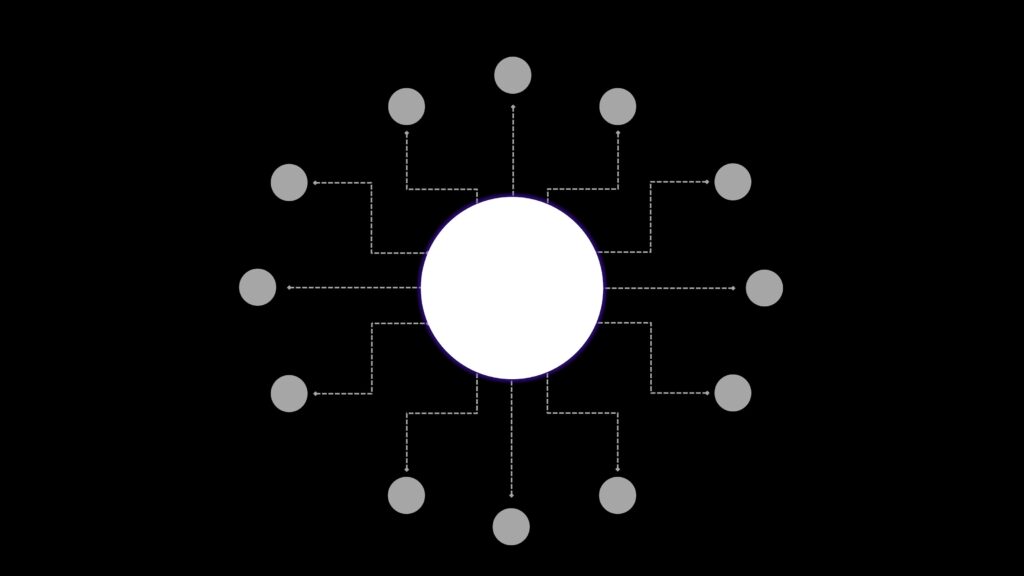 This is very different to traditional methods such as pay per click, where you have to pay upfront for each click.
Organic customer acquisition works best when there is a lot of competition in the market place.
Regardless of whether it's paid or organic, customer acquisition is the most important part of any business.
Just make sure that you don't make these customer acquisition mistakes I have covered in this article.
It determines whether you make money or lose money.
In order to acquire customers organically, you must build relationships with your audience first.
This means building trust and credibility with your readers.
In this post, I'll share my top tips for acquiring new customers organically. These are proven tactics that work every single time.
What Is Organic Customer Acquisition
As mentioned at the beginning of the post, organic customer acquisition refers to the practice of acquiring customers without paying for advertising.
With organic customer acquisition, the goal is to build long-term relationships with potential customers by giving them value and earning their trust.
The thing that makes organic customer acquisition so powerful is that it allows you to spend more time on other aspects of your business.
It frees up time to focus on things like product development, marketing strategy, and sales.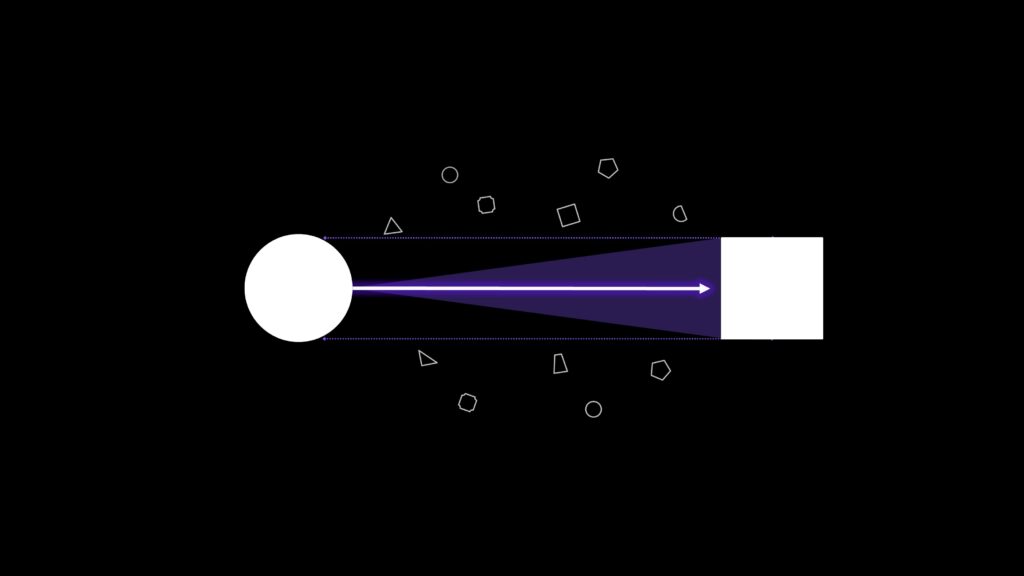 There are many methods available for organic customer acquisition, and you'll learn about all of them here.
But before we get into those methods, it is important to know that each method has its pros and cons.
The most effective methods include combining multiple tactics to reach different types of customers.
If you are still not sure what organic customer acquisition is, then I will address what it is not.
What is not organic customer acquisition
Basically, anything that you are paying for to acquire customers is not organic customer acquisition.
For example, if you're running sponsored posts on Facebook or Google AdWords, then you are paying for customer acquisition.
In fact, most businesses rely on paid advertising to drive traffic to their websites.
Paid advertising is great because it allows you to target your ideal customers and reach them where they spend their time online. You can also track which campaigns are working and which ones aren't.
There are many reasons why paid advertising works.
For example, it may be that your product or service is very niche and therefore difficult to market organically. Or perhaps you're just starting out and don't have much money to invest in marketing yet.
Regardless of the reason, paid advertising is still a great option to try first. If it doesn't work, then you can always shift your focus to another channel.
Organic vs. paid customer acquisition
In both cases, very often, you're still selling to the same person. However, organic customer acquisition is free, while paid customer acquisition costs money.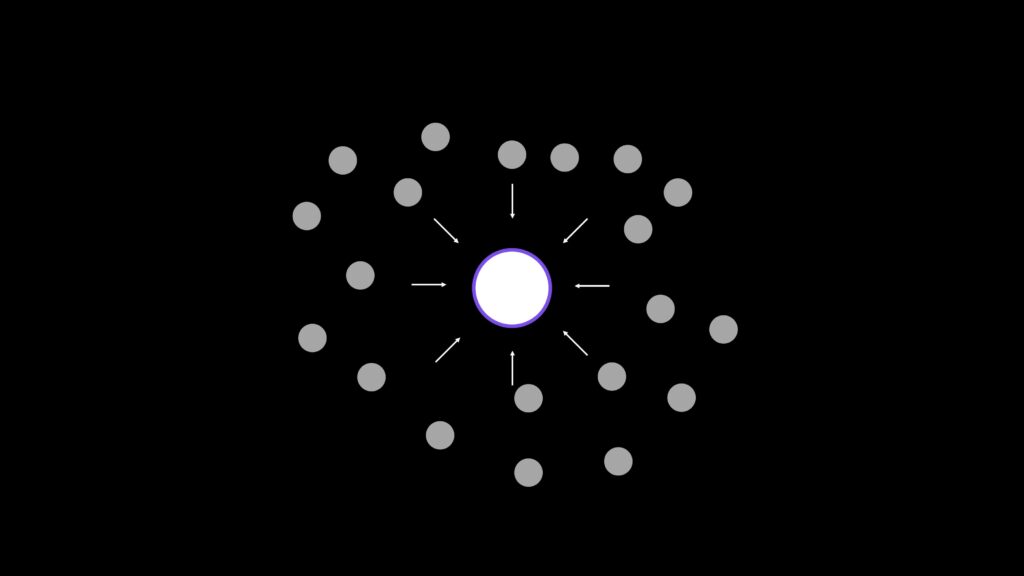 It can be argued that organic customer acquisition is actually better than PPC (Pay per Click) because it costs less but generates more leads.
But the downside is that it takes longer to see results.
PPC ads show up right away, whereas organic customer acquisition may take months to appear.
Another disadvantage is that organic customer acquisition requires you to invest in content creation.
Without good content, people won't want to visit your site. So, it's essential that you create high-quality content regularly.
Organic allows you to create long-term compounding effects.
It means that every month you bring in new visitors through organic search engine optimization.
This way, over time, you will gain more and more visitors, and this will eventually translate to more sales.
But if you are still in the early stages of your business, then spending money on paid advertising in combination with organic methods might be the best idea.
This way, you are getting the best of both worlds.
Organic Customer Acquisition Strategies
Now let's move onto some strategies and best practices for organic customer acquisition.
It all boils down to content creation, and then there are two main ways to do this.
They are SEO and social media marketing.
Everything else is sub-categorized under these two main categories. 
You can use continent atomization to amplify your efforts, but let me explain the core organic customer acquisition strategies.
SEO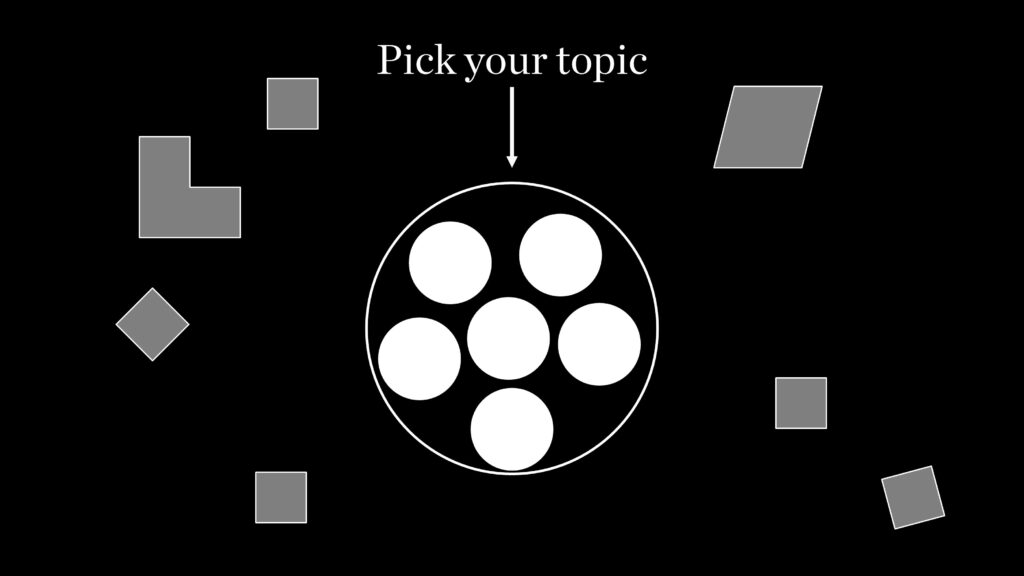 Search engine optimization (SEO) is a powerhouse that can help you drive targeted traffic to your website.
It's a strategy that involves writing articles and other types of content for your website.
These articles should include keywords that match what your potential customers are searching for.
The goal here is to rank higher in search engines like Google.
So, when someone searches for something related to your business, they'll find your website at the top of the list.
Most "experts" will tell you that you must do link building. But I think that's not necessary anymore.
I can see on my website and my client's websites that organic traffic has significantly increased since we started creating content and nothing else.
Yes, you should have a website that is optimized and loads fast. But as far as link building goes, it's no longer needed.
There's no need to complicate this process.
Yes, you can do keyword research, but when you think about your ideal customer and his experience, what would he look for?
What questions would he ask himself when looking at your website?
How would you answer those questions?
These are the things that you need to write about on your blog.
You need to provide answers to those questions.
If you can, write even five or more articles per day. Just address the main concerns of your audience. 
And once you've done that, you're ready to start ranking.
Social media marketing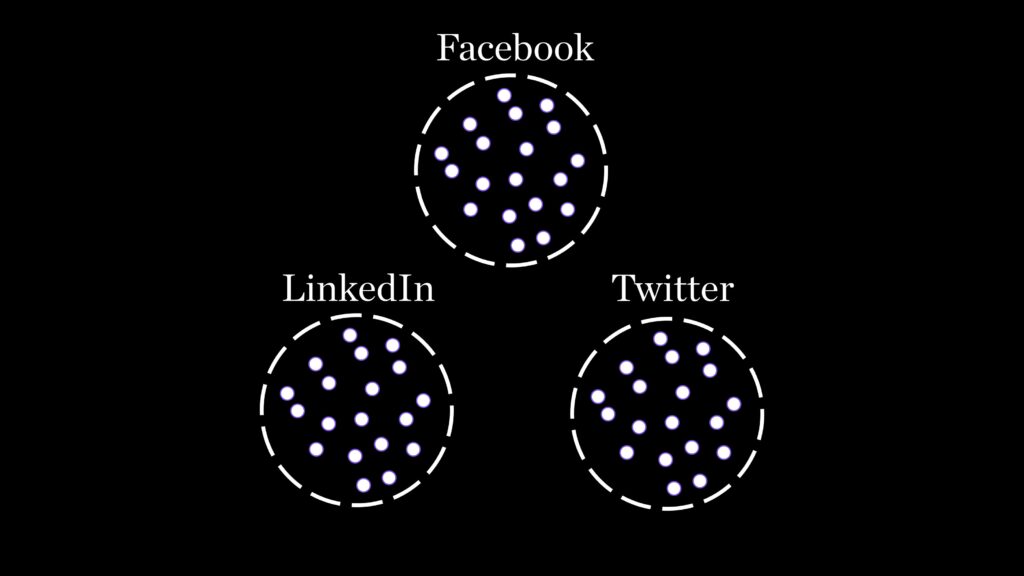 Social media has become a powerful tool for businesses to connect with customers and prospects.
It allows companies to create a personal connection with consumers and build trust through transparency.
Social media platforms allow companies to talk directly with customers and prospects, as well as share news and promotions about the company.
Companies can also use social media to generate leads.
For instance, if a customer asks a question on Twitter, a business can respond directly from its account.
The response can include a link back to the company's website, or even better, you can respond back with video.
This kind of engagement creates credibility and builds trust between you and your target market.
This way, you will WOW your customers and get them interested in buying again from you. 
Social media can also be used to attract potential customers.
Companies can share helpful tips and tricks, offer special discounts, and answer questions.
These interactions can lead to increased brand awareness and sales.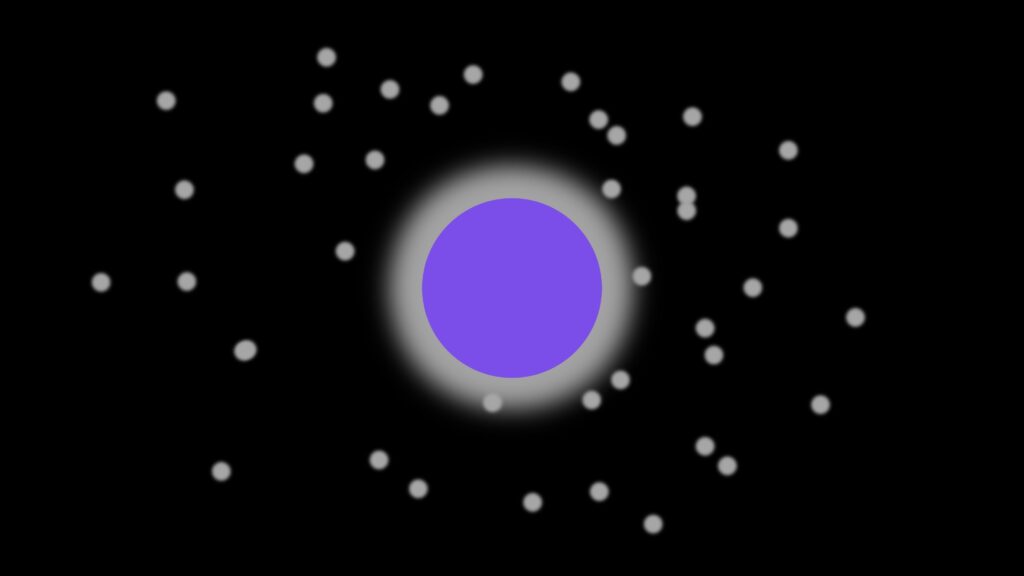 One of the best parts of social media marketing is that it doesn't cost anything extra to implement.
All you need is a basic understanding of how to use social media sites and a few hours each week to manage your accounts.
To get started, set aside a specific amount of time each day to spend on social media.
Then, choose a platform that works best for your business and where your potential customers are.
Some examples include LinkedIn, TikTok, Twitter, Instagram, Facebook, and YouTube.
Once you've chosen your platform, begin interacting with other users. Share useful information, ask questions, and comment on others' posts.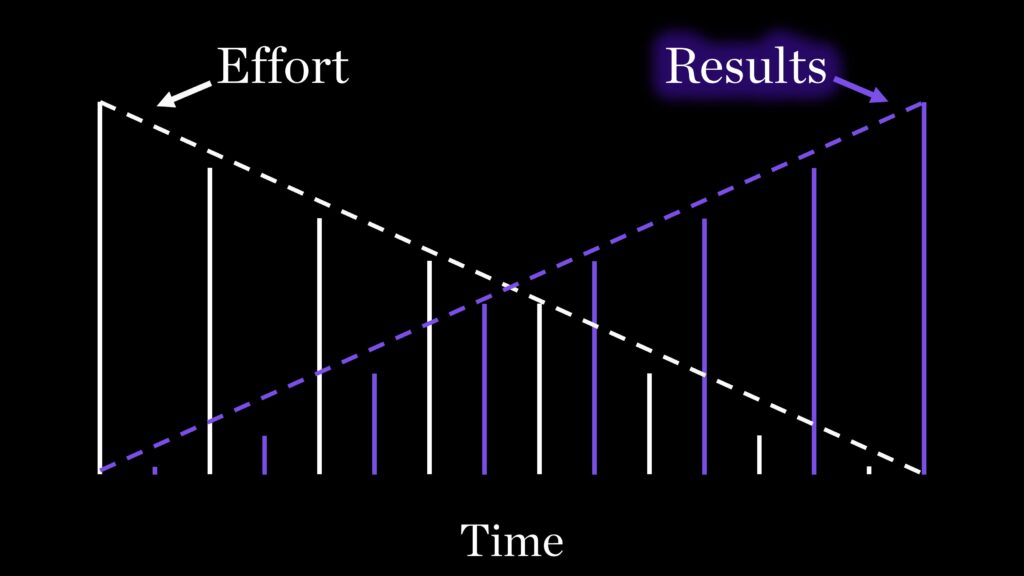 The key to success on social media is consistency.
Don't just jump into social media without planning out your strategy. Instead, focus on building relationships with your followers over time.
As you gain more business experience, you'll learn more about your target market and find new ways to grow your business.
Other ways to acquire customers organically
Now that you know that SEO and social media marketing are foundational to acquiring new customers organically, let's look at some other methods.
Start a podcast or be a guest on one
Podcasts are a great way to generate organic traffic to your website.
Not only does listening to podcasts provide entertainment, but it also helps build trust among potential customers.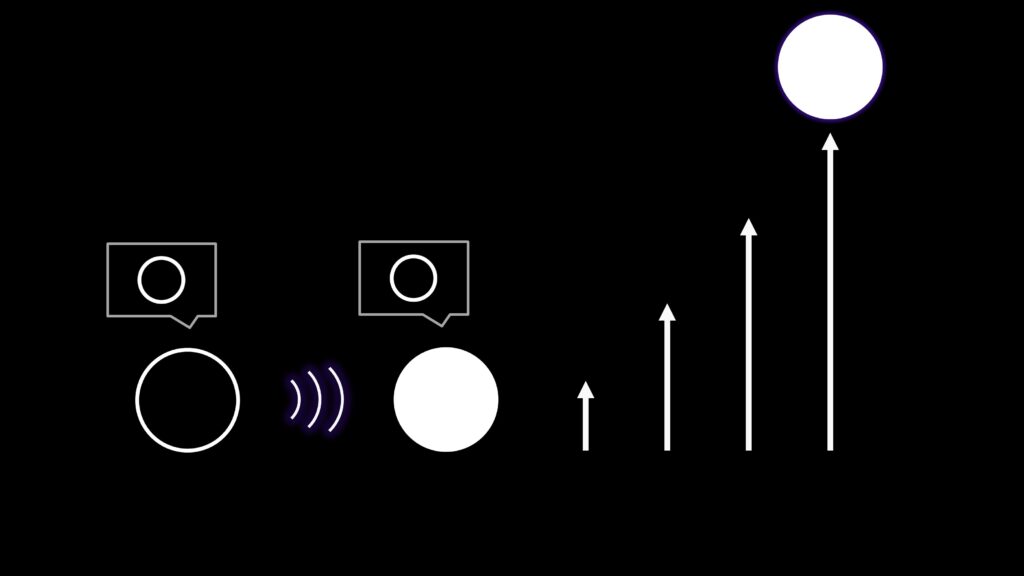 In fact, podcast listeners are three times more likely to purchase products after hearing about them through a podcast.
There are many different types of podcasts, including interviews, reviews, and educational programs.
The best type of podcast to create depends on your niche. For example, if you sell fitness equipment, you might consider creating a podcast where you interview other fitness experts.
To create a successful podcast, follow these five easy steps:
Choose a topic
Find guests
Create a script
Record
Publish
Once you've created a podcast, you can share it with others via Apple Podcasts, Spotify, SoundCloud, YouTube, or other services.
You can also upload it directly to your website or blog.
In addition to driving traffic to your website, podcasts can also help you grow your business.
Create video content that solves specific problems
It's no surprise that video content is becoming more and more common online.
People love watching videos, and it improves the credibility of the business.
But while video content is growing in popularity, many businesses still struggle to create effective video content.
So if you're struggling to create effective video content, here's the way to do it:
1. Start with a problem.
Your goal shouldn't just be to create a funny video; instead, you should focus on creating content that helps solve a real problem. For example, if you sell dog food, you might create a video showing dogs reactions eating delicious treats. But if you sell lawn mowers, you could create a video showing customers the best hacks to use your products. The point is to be creative and engaging.
2. Create a script.
Before you shoot your video, write down everything that needs to happen in the video. Include details like who the main characters are, what happens during each scene, and what the end result should look like.
3. Shoot your video.
Shooting a video doesn't necessarily require professional equipment. You can use your smartphone camera to capture footage. However, if you want to add some polish to your video, you can hire a videographer to help you out.
4. Edit the video.
There are plenty of free editing programs available online, but I would recommend you hire someone to edit your video for you. This will give you an edge over competitors and give you more time to focus on other aspects of your business.
5. Publish your video.
After you finish editing your video, publish it on YouTube or somewhere else. It's important to make sure that people can find your video easily. If they can't find it, then they won't watch it.
6. Rinse and repeat.
Repeat the process described above until you have multiple videos.
If you have trouble coming up with ideas for new videos, try asking yourself questions like "What problem do my customers face?"
Write guest posts on blogs related to your industry
Guest blogging is a great way to gain exposure and credibility while building relationships with other bloggers.
It's also a great opportunity to share valuable information and insights with your audience.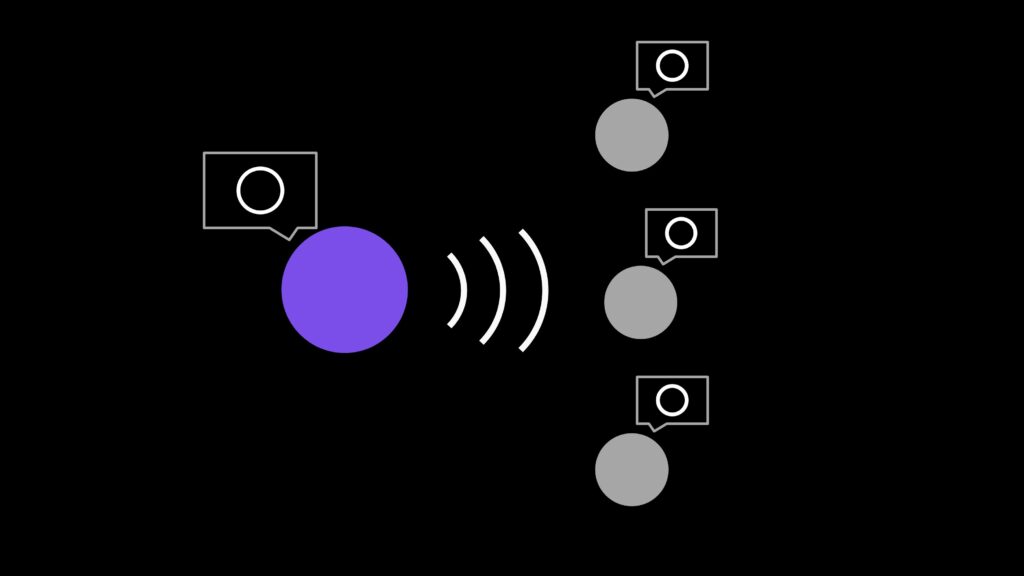 To get started, create a list of blogs that you'd like to write for.
Then, reach out to each blogger individually and ask if they'd be interested in having you contribute to their blog.
Once you've secured a few guest posts, you can begin promoting them on social media and sharing them on your own blog.
It's also important to remember that guest posting doesn't always have to be limited to just blogs.
You can also try reaching out to influencers in your industry who might be interested in contributing to your website.
Conduct contests or giveaways
Promotions such as contests or giveaways are easy to set up and require little effort from you.
However, they can be very expensive if you're not careful.
To avoid wasting money on these kinds of promotions, follow these tips:
Make sure that you offer prizes that are worthwhile for your audience. Without offering something of value, no one will enter your contest or giveaway.
Don't forget to include a clear winner announcement. Confusion over whether or not someone has won could lead to people giving up before entering.
Set a budget for giveaways. If you spend too much on giveaways, you might end up spending more money than you planned.
Offer incentives to entice people to enter. For example, you might offer free shipping or a discount code for signing up for your mailing list.
Be creative. There are no limits to the types of giveaways you can create. Try different ideas to see what works best for your business.
Be active in groups relevant to your niche
Groups are a great place to share ideas, ask questions, and connect with other people.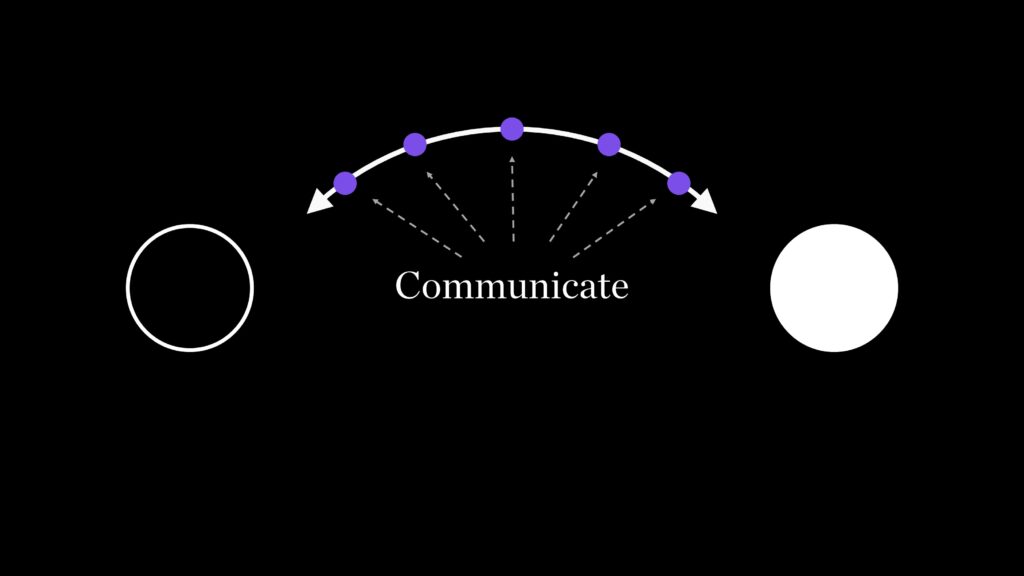 There are many different types of groups available, including Facebook Groups, LinkedIn Groups, Twitter Lists, Quora, and Reddit.
Each has its own benefits and drawbacks, so choose the group that works best for you.
For experience, I can say that Quora and Reddit are the most ignored, yet they yield the highest engagement.
The point here is to build trust among people and establish yourself as an expert in your field. 
Use email marketing
Email marketing allows you to reach customers where they spend most of their time—on their computers.
And since emails are usually opened every single day, you can expect to see a higher response rate from your subscribers.
It is also not that uncommon that email marketing leads to an increase in the value of the customer.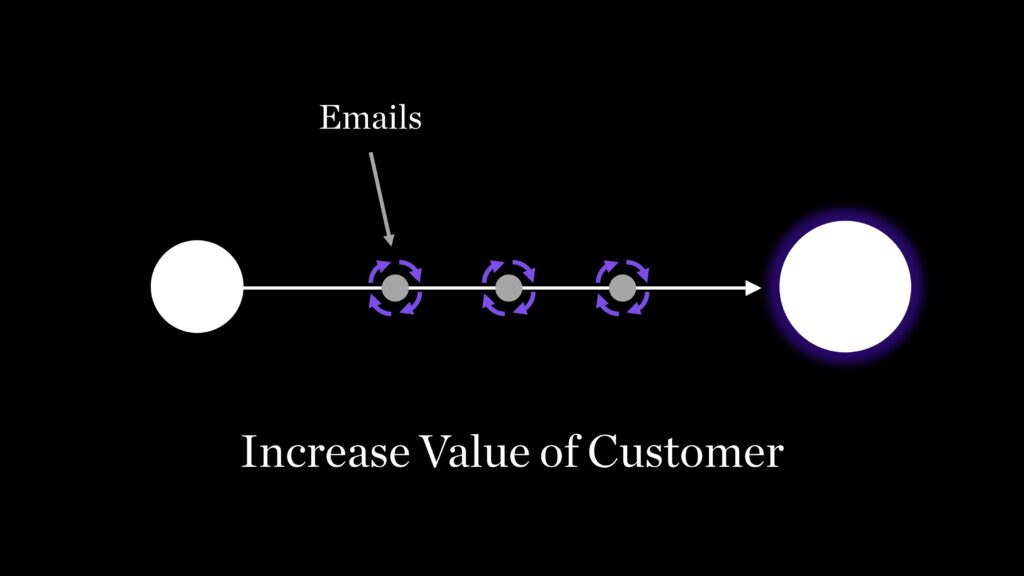 To maximize the effectiveness of your emails, consider sending them during off hours.
People tend to open emails later in the day, so send your messages between 10am and 4pm.
Also, try sending emails on weekends and holidays to avoid being ignored.
It's important to remember that email marketing doesn't just work for B2C companies.
Many B2B companies rely heavily on email marketing to acquire leads and close sales.
In addition to email marketing, you can combine it with other SEO techniques, podcasts, or video marketing.
For example, if you create an amazing video that your potential customers would love to watch, then you can use email marketing to promote this video and encourage them to check it out.
This way, you'll get both traffic and conversions at the same time.
Frequently Asked Questions About Organic Customer Acquisition
Here are some common questions about how to do organic customer acquisition.
How often should I write articles to have more organic traffic?
The answer to this question depends on many factors, including the type of website you run, the industry you're in, and the size of your audience.
For example, if you're running a small e-commerce store, you may only need to publish one or two articles per week.
On the other hand, if you're in a highly competitive B2B niche, you may need to publish several articles per day.
It's best to figure out what works best for your business by testing different frequencies over time. In general, though, see what others in your space are doing.
The whole point is to gain consumer trust and increase your domain authority, not to write articles for the sake of writing articles.
What are the most efficient organic customer acquisition strategies for ecommerce websites?
The most effective way to acquire customers organically is through content marketing.
With content marketing, you are not only writing awesome content that educates your readers and answers their questions.
But it helps you increase conversion rates by building brand credibility and increasing search engine rankings.
If you have a competitor that does not do content marketing but you do, what do you think will be the result?
There is a higher likelihood that they will buy from you because you are educating them and answering their questions.
What are the best organic customer acquisition strategies for B2B?
First, you must take a look at your existing customer base and customer journey.
Once you know who your ideal customer is, you can start creating content that targets only these people.
Acquiring new customers means understanding your target market and finding creative ways to reach them. You can focus on multiple marketing channels, but specificity always wins.
In general, B2B businesses organically acquire customers through 3 main methods:
1. Direct outreach – cold emailing
2. Lead generation – lead magnets
3. Content marketing – educational content
But again, there are no hard rules here. You need to take a look at your own situation and choose the strategy that works best for you.
Can organic user acquisition be improved using paid traffic?
Paid traffic can help you get more organic users by helping you figure out faster what potential customers want, which you can then use to create content.
So, if you're going to invest in paid traffic, it needs to be part of a larger strategy that includes content marketing.
You should not burn the entire marketing budget on Google Ads, but have the strategy set up so that when you spend money, it gets returned in multiple forms. 
Conclusion
Your organic customer acquisition efforts and success depend heavily on the quality of your content.
Quality content attracts more visitors, which increases the chances of converting them into leads and eventually paying customers.
There are some common practices that work well across all industries, and having one organic channel could bring you success.
Once you nail down your organic acquisition, you reduce marketing effort, increase customer lifetime value and return on investment for your business.