— Last updated on September 12, 2022 —
Marketing strategy for furniture business is not an easy task. There are many factors involved in it. You have to consider the market trends, competition, your website, and post-purchase strategy.
Most furniture stores fail because they never figure out how to sell furniture online. They make the mistake of thinking that just because they've got great furniture doesn't mean anyone will buy it.
But the truth is, nowadays, everyone wants to shop online.
And with so many furniture retailers, why would someone choose your business?
If you want to succeed as a furniture store owner, you need to learn how to market yourself online. In this post, I'm going to teach you exactly how to do that.
Understanding Your Customer's Buyer Journey
Before we get started on a marketing strategy for the furniture business, let's first get an overview of what our customers' buyer's journey looks like.
The buyer's journey is a term used by marketers to describe the steps people take when buying something. It starts with researching products or services online, then moves onto comparing prices, reading reviews, and finally making the decision to buy.
This process can be broken down into three stages: attract, convert, and delight.
In the attract stage, customers become aware of your brand through various channels such as social media, search engines, etc.
Once they're aware of your brand, they start looking around for information about your products. They read reviews, compare prices, and look at other options before deciding whether to buy from you or not. This is where most businesses fail.
Most furniture stores don't know how to capture their audience during this stage.
In the conversion stage, customers decide if they want to buy from you. If they do, they'll move on to the next step, which is to contact you.
Now, here comes the tricky part. How do you convert them from being interested to actually buying from you? To answer this question, you need to create a solid attraction stage first because, without it, you won't be able to convert your website visitors into leads or sales.
Your website is the epicenter of all your marketing efforts. So, it needs to be optimized for conversions.
Then we move on to the delight stage, where after customers buy some of your furniture products, you send them emails and follow up with them to ensure that they love your product.
This is important because keeping a great relationship with your customers is one of the best ways to retain them.
So, now that you know everything there is to know about your customer's buyer journey, let's talk about how you can use this knowledge to build a successful marketing strategy for your furniture business.
Attract: Organic and Paid Methods for Furniture Business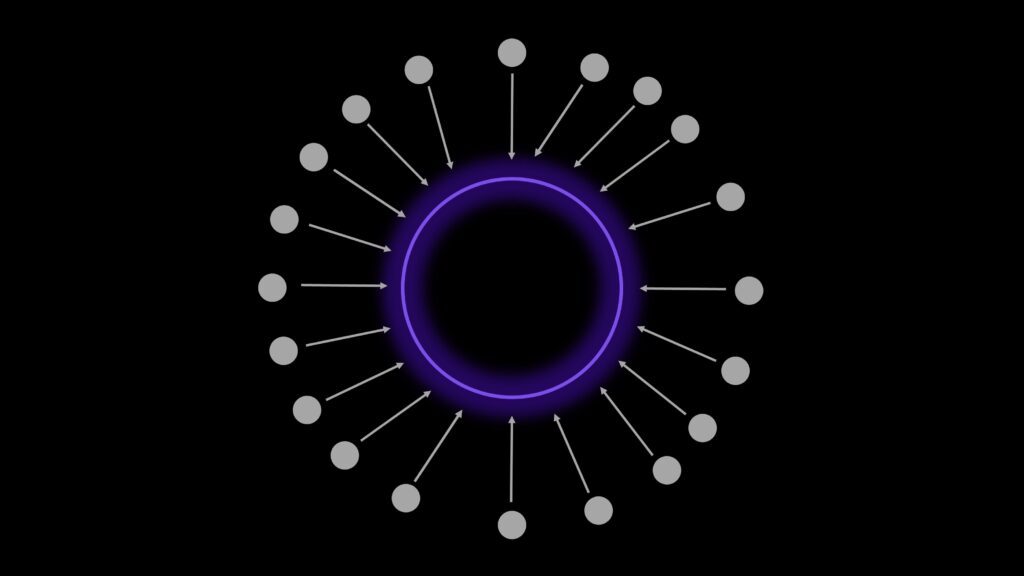 This section will answer the question: How can I promote my furniture business?
There are two main methods that you can use to attract new customers to your furniture store: organic and paid.
Organic means using free methods to reach potential customers. These include things like posting good quality content on blogs, sharing interesting articles on social media, and writing guest posts for other websites.
Paid means paying money to promote your business. This includes things like advertising on Facebook, Google Ads, Instagram ads, etc.
For a furniture company, both organic and paid methods work well. However, organic methods tend to work better than paid ones.
Why? Because paid methods are usually overbid by other companies who can pay more, and not having a long-term growth plan is a bad idea for any business.
Let's first cover two organic methods that you can use for attracting new customers, which are SEO and social media content creation.
SEO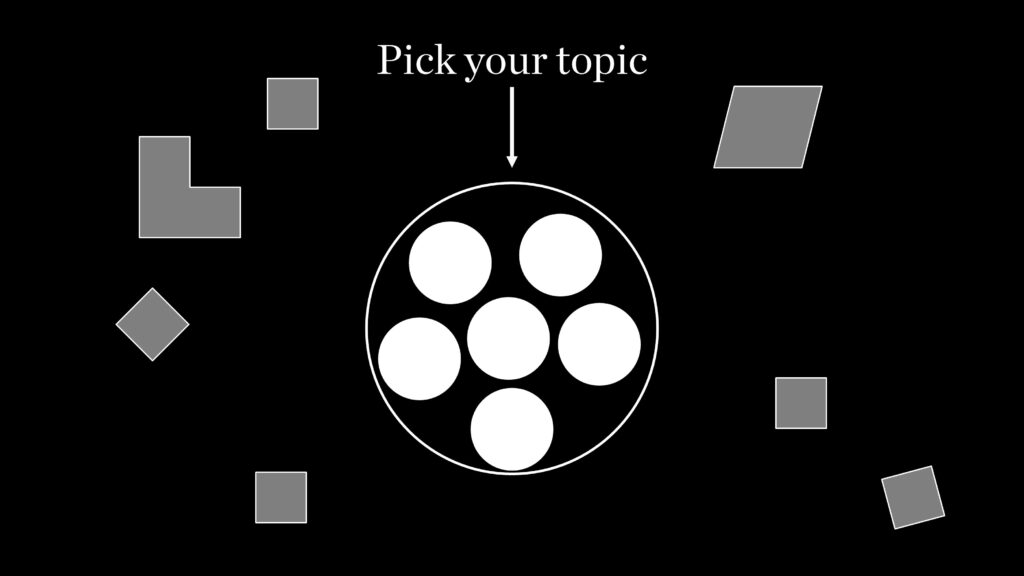 Search engine optimization (SEO) is an effective way to get traffic to your furniture website. To optimize your furniture store, you have to make sure that its website has high-quality content.
To find unique content ideas, you can use tools such as SEMRush or simply do a Google search for relevant keywords.
Create a list of these keywords and order them by volume.
After you have your content ideas, you can start writing articles and addressing specific problems in your furniture niche.
Once you've done this, you will notice that your website starts ranking higher on SERPs.
You can use different tools to help you out, or you can outsource content writing.
I recommend my clients use tools and then train in-house staff to take care of article creation.
Here's how straightforward it can be to write articles if you have a process in place.
Now, the only thing is to continue producing articles, attract your potential buyers with each piece of content, and convert them into online sales.
Out of all the methods, this has the biggest compound effect.
Social media content creation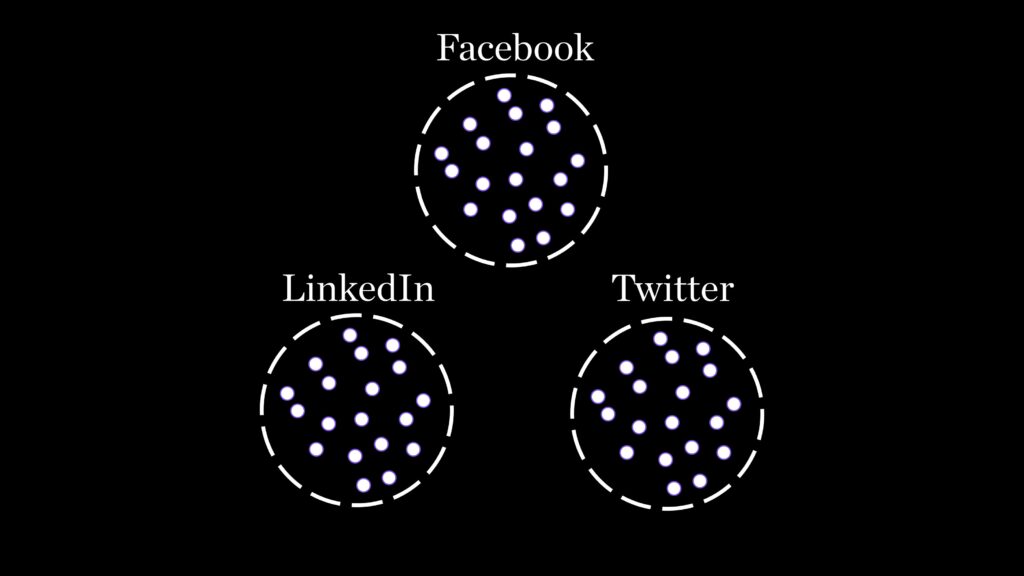 Content creation is another powerful method to attract new customers. You can create videos or image posts.
But I've noticed that business owners tend to get stuck when it comes to creating content. They don't know what kind of content they should produce.
They don't know which social media channels would work for their furniture brand.
First, you must have one core social media platform where you want to dominate.
This is because every social media channel has its own audience. If you try to target too many audiences at once, you'll end up losing focus and attention.
Pick a social media platform and stick with it.
Next, you need to figure out which type of content works best for your furniture brand.
For example, it can be "behind the scenes" videos where you answer common questions people might have about furniture or the decor business in general.
Another way is to simply use your existing articles as an opportunity to create new social media content. If you have an article talking about "What to look for when buying a standing desk", then you can use an outline of your article to create a video about it.
Just one thing is critical here, and that is to stick to one platform, keep pumping out fresh content, and relate to customers.
These two methods (SEO and social media content creation) can be enough to build attraction and conversion rates for your furniture business.
However, there are other paid ways to do it, so let's cover them.
Google ads
If you're looking for more targeted traffic, Google Ads can be a great option. You can set up campaigns based on location, interest, product categories, etc.
The drawback here is that you pay per click. So, you have to make sure you spend money wisely.
You must also ensure that you have a good landing page ready for conversions.
PPC is not a long-term strategy, but it can be a fantastic indicator of whether or not some of the products you offer are worth selling.
Facebook ads
Facebook ads are different from Google ads because, instead of paying per click, you pay per impression.
Google ads are more intent-based (people are intentionally searching for something), while Facebook ads are interruption-based (people are scrolling through their news feed and your ad is interrupting their feed).
If you tap into customer pain and nail down your offering, Facebook ads can be a great tool to drive sales.
For example, if someone is looking to buy a standing desk but they cannot find anything affordable, your ad and offer could entice them with a "12-month payment plan" or "buy now, pay later" option.
Advertising for furniture businesses can be a creative process. But, again, it is not a long-term solution.
It's important to remember that advertising is just one part of marketing. It's only one piece of the puzzle.
Instagram ads
Instagram ads are similar to Facebook ads in terms of how they work.
But, Instagram ads usually have a slightly different demographic than Facebook ads. They tend to attract younger customers who are interested in fashion and lifestyle brands.
One thing to note, though, is that Instagram can be quite a visual platform. So, for furniture businesses, this can be an amazing opportunity to showcase your products visually.
Pinterest ads
Pinterest ads are unique in a sense that the majority of the demographic is female. This means that Pinterest ads will likely target women.
This is a great place to advertise your furniture business. There are many options available to you.
For example, you can promote your furniture business by posting images of your furniture items. Or, you can post images of your furniture pieces being used in real-life situations.
With Pinterest ads, you can have an effective marketing campaign because it is not as saturated as Facebook or Instagram.
TikTok ads
If you manage to create shareable videos that somehow relate to your furniture business, TikTok ads can be a great way to reach out to a new audience.
The furniture industry is a bit outdated, so TikTok is still relatively unknown. But, if you manage to get the right content, boost it with ads, you can really start reaching out to new audiences.
For example, if you have an interesting piece of furniture, you can upload a video about it. Then, you can add a link to your website where people can learn more about your product.
Out of all the social platforms, TikTok has the biggest shareability potential.
People love sharing short clips on TikTok. And, since most of the users are young adults, it makes sense to use TikTok to market your furniture business.
YouTube ads
If you want to get involved with YouTube ads, you need to play a smart game.
You need to make sure that your content is high quality and highly relevant. You also need to make sure that you are targeting the right demographics.
The reason is that it can be quite costly if you do not know what you're doing.
So, before you decide to go ahead with YouTube ads, make sure that you understand the ins and outs of YouTube ads.
Summary of Attract Strategy
In conclusion, there are many ways to market your furniture business online. And each strategy has its own pros and cons.
My personal recommendation is to go with the organic strategy. There is virtually no cost of acquiring new customers, and yet you'll be able to build up a strong brand image.
However, if you want to grow fast, have money to test things, then you should consider investing in paid strategies. These include but are not limited to Facebook ads, Instagram ads, Pinterest ads, TikTok ads, YouTube ads, etc.
Once you start attracting potential customers, all of them will go to your website, where they should be converted into paying customers.
Convert: Website for Furniture Business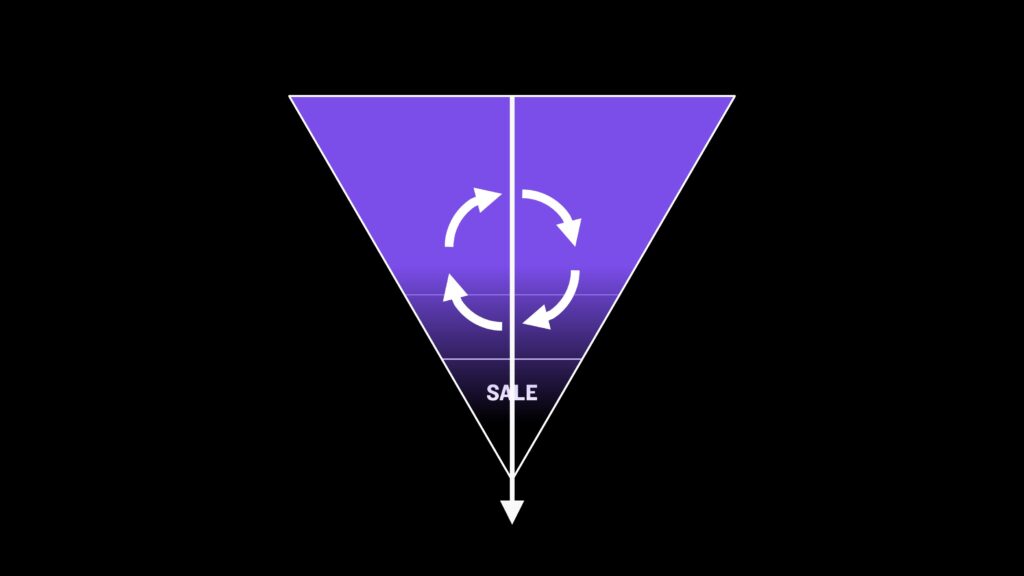 Now that we've discussed how to attract new customers, let's move on to converting these visitors into paying customers.
A website for the furniture business is one of the most important aspects of any e-commerce furniture store. It is the first impression of your company.
There are some key elements you must have on your website, and I'll cover those below.
Showcase what makes your furniture store different
When someone visits your website, he/she needs to see what sets you apart from other companies.
Is it that you offer free shipping? Is it that you offer a lifetime warranty? Or maybe you provide free consultation services?
Whatever it is, you need to highlight it on your homepage.
If you have furniture showrooms, you can showcase that as well. This gives your customer an idea of what exactly he/she is getting when they visit your site.
Make it easy for them to buy
People don't like to waste time. They just want to find what they're looking for and quickly purchase it.
This means that you need to make it easy for your customers to navigate through your website.
As you know, attractive design is simple design. So, keep this in mind while designing your website.
Make sure that everything is clearly labeled so that your customers do not get confused.
If buying experience is confusing, people will leave without making a purchase.
Have a special discounts page
The furniture market is competitive. People often compare prices and features between multiple stores.
To help your customers make their choice easier, you can create a special discount page. Here, you can list down the best deals available at your store.
This is an excellent opportunity to promote your sales. You can also use this page to announce upcoming pieces of furniture.
Have a lead magnet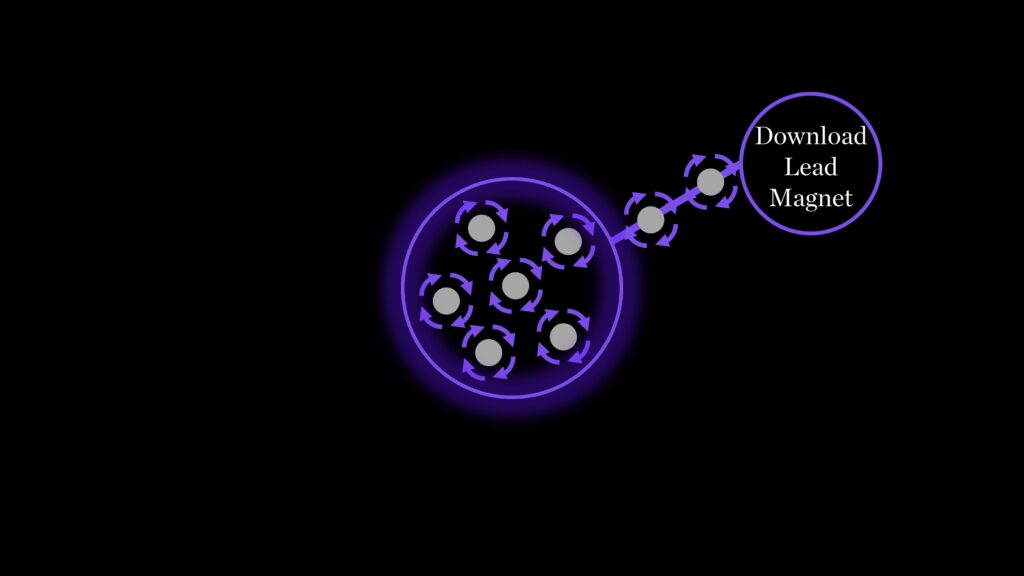 Lead magnets are a must-have for any successful e-commerce business, especially for furniture businesses.
A lead magnet is something that attracts people to give you their email address in exchange for something valuable.
You could offer a free consultation service or a top list of decorating ideas.
To build a strong brand identity, you must have a lead magnet. Without it, you're losing potential customers.
To put this into perspective, let's imagine that you have 1000 website visitors per week and only 5% of them become leads. That's 50 leads per week or 200 leads per month.
Then, with the proper email sequence, you can convert leads into customers.
Let's say that's only 10%, so that's 20 new customers that you would have acquired every month.
Have a 3D visualization of core products
You can provide a bespoke shopping experience by having a 3D visualization of your core products.
It helps your customers visualize the product before purchasing it. This way, they can easily choose the right size and color.
Online purchasing is more convenient than visiting a physical shop. But if you do not have a good online presence, then you might lose out on many opportunities.
So, make sure that you can help potential customers visualize the product before they decide to buy it.
Include before and after transformations
High-quality photos are not the only thing that makes a difference, but also the comparison to other similar items matters.
Before and after transformation images are very helpful for people who are planning to buy furniture.
They can see how the item looks before and after transformation. It helps them make a better choice.
They can easily imagine how the piece of furniture will look in their home.
Have video content on product pages
Beautiful furniture is even more beautiful when it has videos.
Having images is great, but adding videos is even better. Videos add life to your product pages. People love to watch videos.
Video content adds value to your product pages. Your customers will be able to learn about the product from different angles.
Furniture sales increase up to 30% when there is a video on the product page.
Don't neglect copywriting
Copywriting is one of the most important aspects of furniture marketing strategy.
If you want to sell anything online, you need to write compelling copy. The point is to attract ideal customers and repel non-ideal ones.
There are two types of copywriting techniques. One is called persuasive writing, which focuses on convincing readers to take action. The second type is informative writing, which focuses on providing useful information.
Persuasive writing works well for selling any kind of product. Informative writing works well for selling furniture because it provides detailed information about the product.
If you understand your target market, you can use both persuasive and informative copywriting techniques.
Optimize the website for highest conversion rate
The buying journey is accelerated when users find what they're looking for quickly.
To achieve this goal, you should optimize the website for maximum conversions.
This means that you should focus on understanding where the bottlenecks are.
Then you should fix those issues as soon as possible. You can use Google Analytics to identify these problems.
For example, if your website takes too much time to load, then you should try to reduce the number of elements on each page.
If your current conversion rate is 1% and you manage to increase conversions to just 2%, that will double your sales!
Conversion optimization can be complex, but doing it right will pay off. Simple conversion tools like HotJar or Optimizely can help you with this process.
Don't neglect mobile experience
On average, you'll get about 70% of your traffic from mobile devices. So, don't ignore the mobile experience.
People will scroll through websites on their phones, but they will make a purchasing decision via their laptops or computers.
So, having an optimized mobile experience is crucial because, most likely, it will be the first impression of your brand.
Summary of Convert Strategy
In summary, your website is the epicenter of all your business activities. It's where people come to know about your company and your products.
Your website is also the place where you can convert visitors into buyers.
You have to build a strong foundation for your website. This includes showcasing your best features, creating a good user experience, and optimizing the site for maximum conversions.
Once you've done that, you will generate leads and sales.
That's where we need to focus on delighting our leads and customers so we gain customer loyalty and repeat purchases.
Delight: Email Marketing for Furniture Business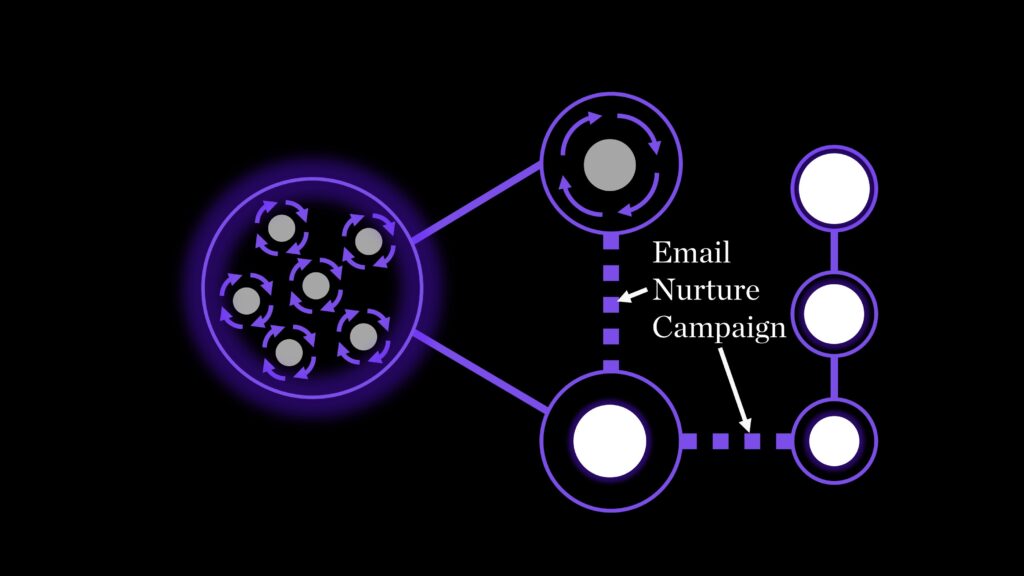 Delighting customers is the key to building long-term relationships.
It's not enough to deliver high-quality products. You must also build a good relationship with your customers by giving them something of value.
Long-term relationships lead to an increase in customer lifetime value (CLV). And CLV is the ultimate measure of success for every business.
This is why email marketing is such a powerful tool in the world of e-commerce.
With email marketing, you can stay in touch with your customers at every stage of the buying cycle.
Grow your email list
The first step towards delighting your customers is to actually grow your email list.
There are two ways to do it. The first one is by building a list of leads via lead magnet (as mentioned in the convert section) and the second is when people purchase something from you.
The bigger the list you have, the more business growth you will have.
Your email list is your customer base. If you want to sell anything online, you need to start collecting emails.
And there are two things you need to know, and those are: what email platform you should use and what kind of emails you should send.
What email platform to use
For furniture businesses, I recommend using MailChimp as your email service provider.
MailChimp has tons of free templates and other useful resources to help you out. They also offer great support, which makes it easy to integrate their services into your existing workflow.
There are other platforms too. But MailChimp is the easiest to use and offers the necessary features.
What kind of emails to send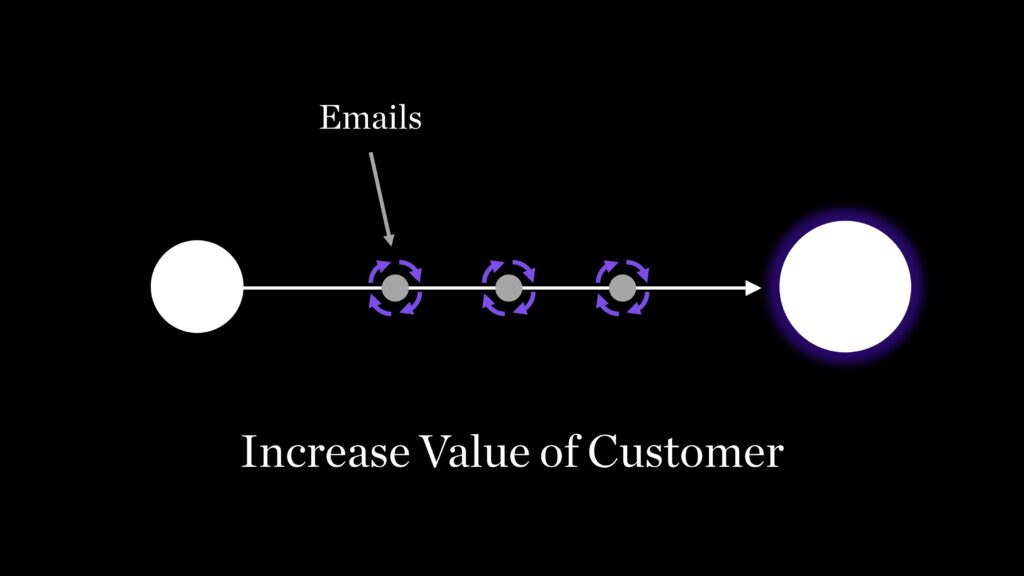 At first, you must understand that you will have at least two email lists. One is for your leads and the second is for your customers.
These two lists are different. So, you must send different kinds of emails to each list.
Let me explain this further.
Leads should receive emails that are meant to get people interested in your product and make their first purchase.
Customers should receive emails that are meant to keep your customers happy and potentially buy again.
In both cases, you need to make sure that you don't spam people.
Sending just one email per week or even once a month is fine. However, if you send multiple emails per day, it might be considered spamming.
A great introductory email for leads is an email that contains information about some special furniture piece, special deal that only they can have access to, etc.
A great introductory email for customers is an email that contains information about how the relevant product would be a great fit for their home.
Summary of Delight Strategy
Delighting customers leads to an increase in customer lifetime value.
You can build a long-term relationship with your customers by sending relevant emails to them.
There are two types of emails you need to send. One is for leads and another is for customers.
In both cases, you want to delight them with every email and avoid being salesy or spammy.
When people are excited to open your emails, then you know you are doing a great job.
That type of delightful experience creates a customer longevity flywheel effect, and that's what is the secret sauce of successful businesses.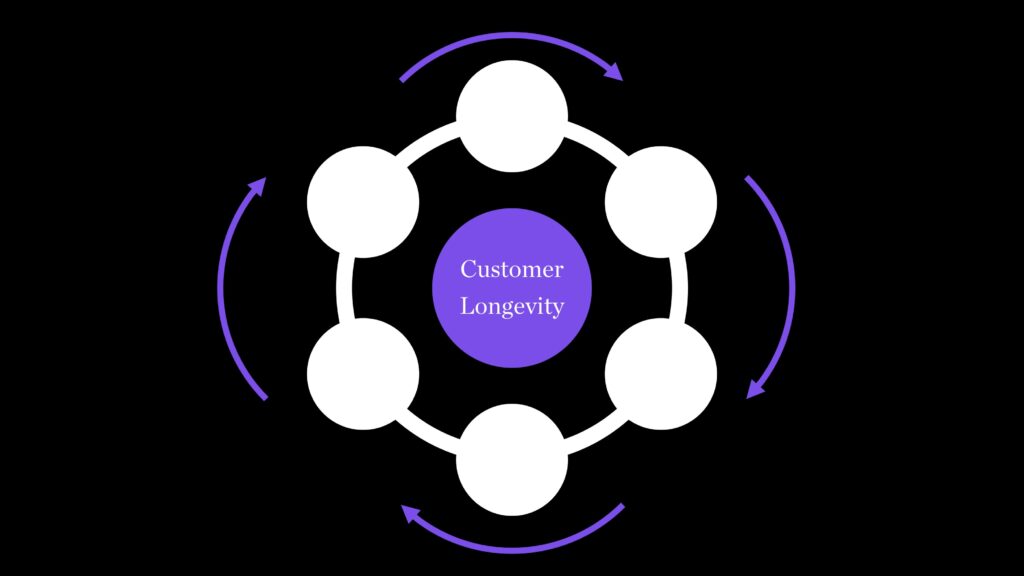 Frequently Asked Questions About Marketing Furniture Business
Here are some frequently asked questions about marketing furniture businesses.
How can furniture companies increase profitability?
Furniture companies can increase profitability by implementing a few different tactics. One of these tactics includes reducing the cost of acquiring new customers by creating content and focusing on SEO. Another tactic involves increasing profit margins. Both of these strategies are great, but the biggest potential to increase profitability is to delight your recurring and highest-paying customers. That way, you'll increase customer lifetime value even more with no extra cost and all pure profit.
What is the target market for furniture business?
The target market for furniture businesses is people who love to furnish their houses with new furniture, but who don't like to shop around and get confused by the huge choice. Your target market is couples in their 30s and 40s. These people probably have a good job, and they probably live in family homes. They want a modern look for their living room or bedroom.
What is the best site to sell furniture?
There are several good places to sell furniture. The best option is to have your own website built on Shopify or WordPress so that you can have full control over the design and content. You can also sell on Amazon, eBay, Facebook marketplace, classified ads, etc.
How to market luxury furniture?
One of the best ways to market luxury furniture is to do so using Facebook ads. If you create an ad campaign on Facebook, you can target specific groups of people who are interested in the type of furniture you're selling. You can include information about the furniture in your ad, such as prices and styles, and include a link to your website or sales page so people can learn more. The more targeted your ad is, the more likely people will click on it and view your website.
Which item is in high demand in furniture industry?
In the furniture industry, one of the most in-demand items is bedroom furniture. From dressers to nightstands to beds, there are many different pieces of bedroom furniture that are in high demand. Another popular style is minimalist bedroom furniture. This style features clean lines and geometric shapes that create a calm and serene atmosphere.
Is the furniture industry competitive?
The furniture industry is a very competitive industry, and there are many factors that contribute to the high level of competition. Some of the most common factors include:
1. Low Barrier to Entry – The barrier to entry in the furniture industry is relatively low, and anyone can start their own business. This results in an over-saturated market with lots of competition.
2. Niche Markets – Since the furniture industry is so competitive, most businesses have to focus on a specific niche that they are comfortable with and familiar with. This results in even more competition within each specific niche.
3. Seasonality – Since most furniture products are seasonal, the supply and demand fluctuates throughout the year. During peak seasons, businesses tend to lower their prices in order to stay competitive and attract as many customers as possible. This leads to a cycle of constantly lowering prices, which can be hard on businesses and sometimes cause them to lose money if the price cuts aren't big enough.
Conclusion
In conclusion, marketing strategy is the key to success for any type of business. But furniture stores aren't like other types of companies.
They require a unique approach because their products are often expensive and difficult to move around. That means that you'll want to focus on creating a strong brand identity and developing a solid customer base.
But don't worry; you don't have to reinvent the wheel here.
There are plenty of proven strategies that you can use to help you achieve your goals. Just keep in mind that you won't know which ones are going to work unless you test them out.
So spend some time thinking through your options, and pick the one that seems like the best fit for your situation. Then, get out there and let the customers know who you are!